pics please!
They should index fine - just about every Shimano rear road/ mtb mech (except some DA models) from around 1987 to the end of the 9spd era sits quite happy with 7/8/9, even 5spd indexed.
Just make sure you have the cable clamped at the right place on the mech
* tried to find you a diagram but cant seem to find one yet
If the Eage rear mech has that 'pre-shift' bit where the clamp moves before the mech, that may be the reason - it could be all gummed up. Try a 105 or 600 mech instead as these dont have that part.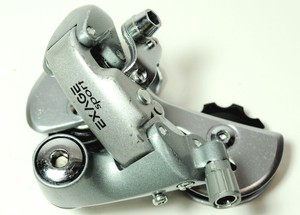 *heres one without the 'extra' shifty shifting bit