Picked this up last year from a cash converter.
No idea what it is but definitely TST made and has Dean/Kona style dropouts, must have been a custom build or prototype I guess. Asked here when i first got it a year ago but doesn't really match anything.
http://www.retrobike.co.uk/forum/viewto ... mp;start=0
Previous owner had decked it out in XTR 970 group with fox forks..it didn't have the dean post or moots stem tho'.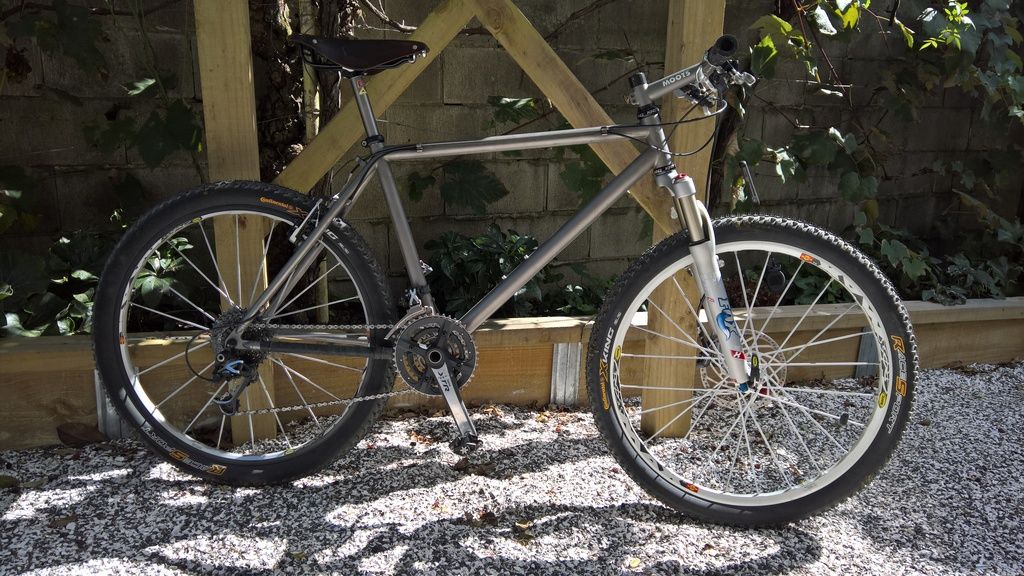 Rode like a dog with the fox fork. Geometry was all wrong.
Have gone back to 93 with some Marin Rockstar forks and stem off my partners old Muirwoods.
Now running mostly xt m730/2 except;
Sugino crank - swapping that out shortly
Paul Canti levers
Paul thumbies with silver shifters from Rivendell bikes
Decided to put my own decals on it.
It's now my "ti fighter" and it rides sweet, don't know what the previous guy was thinking but modern isn't always better.
Run it 7spd when blasting trails...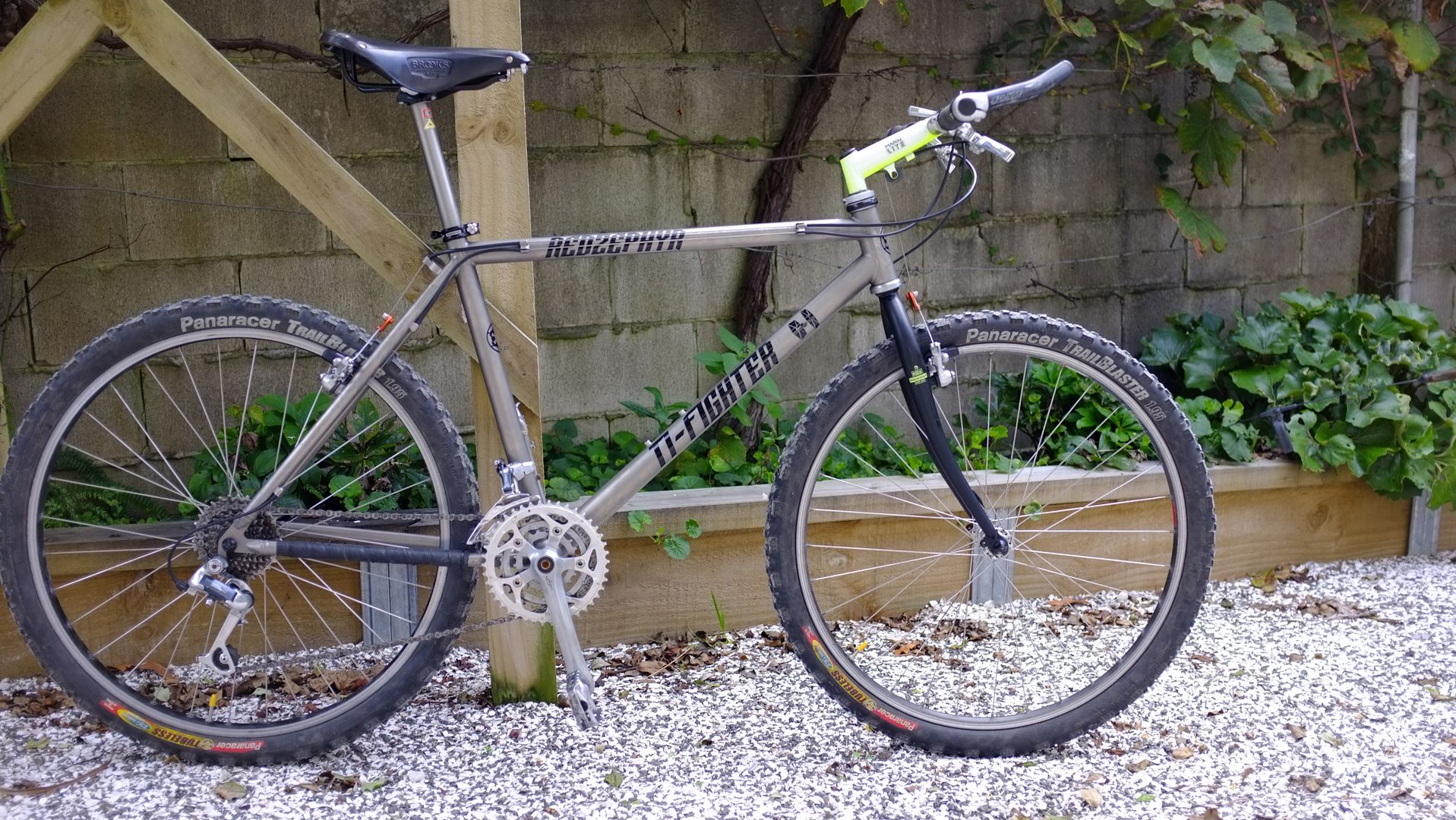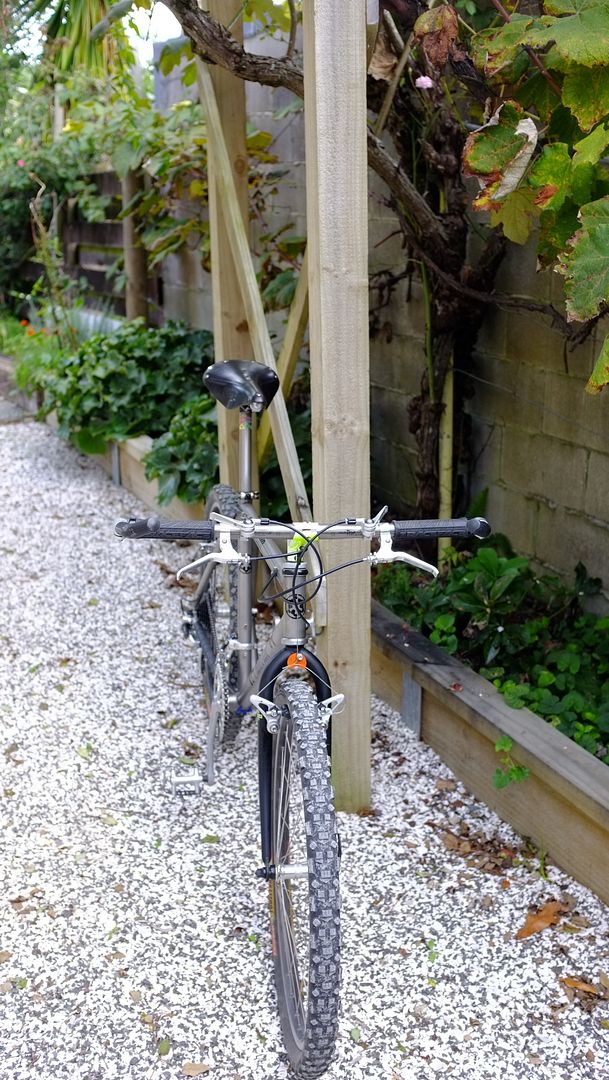 but the Street(ti)Fighter runs 6spd ...