It is very nice. It is like this =>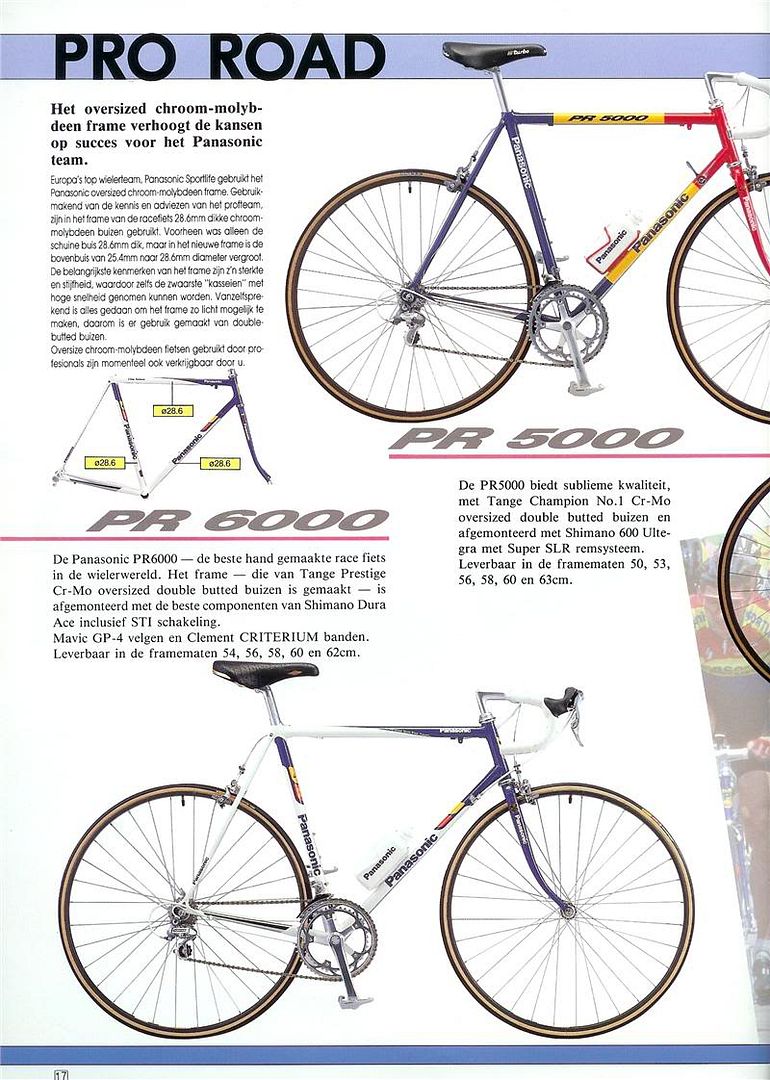 My PR-6000 is different in that it has a Cinelli stem, Stronglight needle bearing headset and blue bar tape. That's it. Frame and fork are out Tange Prestige and are silver brazed with lugs. Silver to avoid excessive heat that could damage the steel properties. Groupset is full Dura Ace 7400.
The seller bought it two years ago from a friend who was friend of Peter Post. For in case you don't know: Peter Post was team manager of the Panasonic racing team. He is the person most right in
this pic.
Do you recognise some of the riders?
My PR-6000 is in a quite good shape. There are some paint damages, most of them only on the surface. I will cleaner them away and wax the entire frame. The inside of the frame will be treatened with the best rust preventive oils and greases. The mechanical part of the bike is in great shape as well. Bearings go smooth. Also no adjusting required. Only needed air in the tires before my maiden ride. Maiden ride was good! Actually the bike is pretty up to date still with integrated shifting and pretty wide gear ratio (8s). 1st roadbike with integrated shifting for me. Of course the DA7400 has a very good reputation overall. Frame is awesome. Trully classy ride.
Hope to have pics up soon.
_________________
official OW
2
0
1
0
Concours de Elegance jury member
Enter Elev12K's candy store
For Sale:
☆ Vitus FCK9
☆ Koga Miyata Survivor