The old Alfa is back in the fray!
After barely 75 miles of testing she has just returned from a gruelling 1273 mile round trip to the Le Mans Classic.
She never missed a beat the whole trip and even returned a respectable 28 mpg (the race spec motor is still on the bench so I expect this figure to drop
) despite running full of camping gear at 80-90 mph
She was an absolute joy on the empty French roads through the Swiss Normandie and we had a fantastic half hour duel with a D-Type Jag at one point. Thursday night over a deserted Salisbury Plain was special too, clear starlit skies and warm air coming through the windows as she barked from bend to bend keeping that M3 BMW in the picture honest
Pic was taken in Wiltshire on way down- a Cigar for the best caption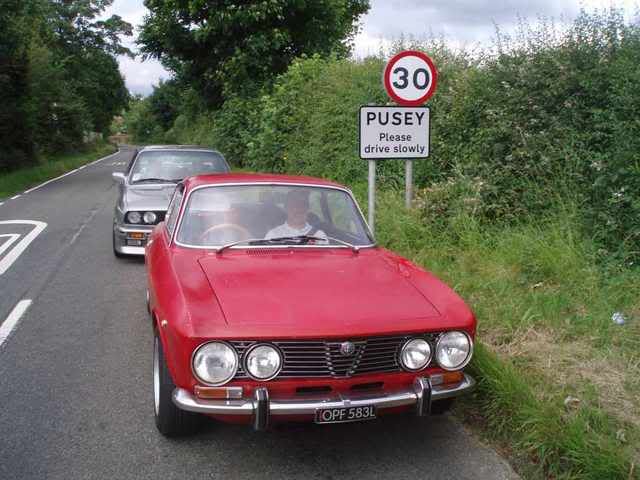 The Classic was fantastic as usual and deffinately worth the trip. Just a taster of what to see down there........
I have a bit of an announcement to make regarding Le Mans in the next few weeks that might be of interest to the petrol heads on here. Watch this space!!
s