Gotta sell something at some point and what I want to sell ain't selling, so I'm testing the water with this...
The wheels are 91 dx/Ritchey so not massively well-suited and I want them elsewhere.
All working well and mostly original, down to stx-rc brake pads. Nickel(?) plating isn't perfect. Will provide more detail and close-ups as needed.
So without wheels for £120. Collection in Brighton or I'm often in London on a Saturday so could meet. Prefer not to post for the time being. If it all falls into place, great, if not I get to keep it!
jaypee wrote:
jaypee wrote:
Really glad to have this fully functional at last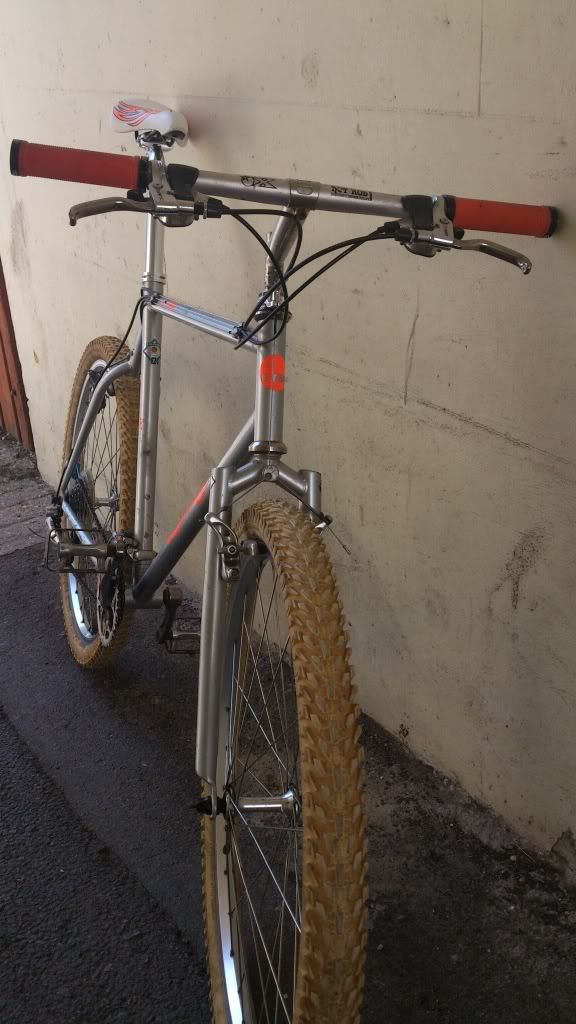 Had a few problems along the way
viewtopic.php?f=1&t=265834&start=0
(post looks weird because it was in the wrong forum and I've copied it)