TrevorKershaw wrote:
Tc wrote:
vinnya77 wrote:
I'm struggling to find a rear hub and skewers.
Does the silver work with this wheel?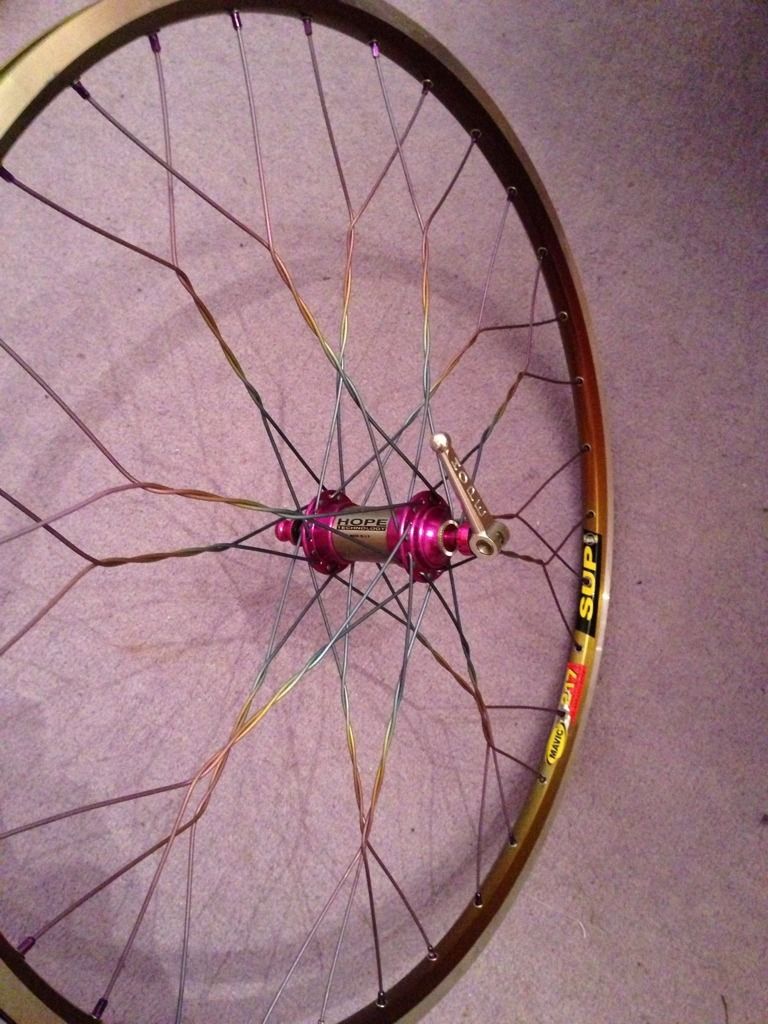 It definitely works but is blue an option for hubs as the spokes end in blue? Or are you set on 3dv
Seriously, how strong are these compared with standard 2 or 3 crosslaced wheels. Has anyone done any research on this. I wouldn't like to career down a rocky hill and find out they were suspect mechanically.
Having said this they look amazing.
I'm going to look seriously dumb here, but I have just found an old photo of my P7 when I first bought it. It has a FIR rim on a black XT (I think, dunno what year, poss 1996) hub and guess what; the very same lacing, but far less impressive. See pics.
Trouble is, I have no idea what on earth happened to this wheel!!! It pains me to say that half of the kit on this bike was sold and quite cheaply.

_________________
No matter how bad it gets... it could always be worse.
Current renovations/builds:
1996 Orange E3 - A601
1996 Orange P7 - A602
Repairs: All the various bikes of my 4 children and various nephews and sons of friends, etc. - Just give me the cape and call me "Bicycle Repair-Man"...