Nearly there now!
Popped the chain on over the weekend, it's nice and tensioned now however it may stretch a tad so I may have to fit a halflink.
I've decided that when in commuter mode I will need a freewheel as traffic in the centre of Oxford is terrible in rush hour. I have a pair of Campagnolo Mirage brakes - front is fitted, rear needs a new cable clamp & bolt as I've lost these.
I was lost over which levers to use, I really like the shape of the 3T drops so I put on a pair of bar end levers that I had - they're a bit modern - and carbon however they're quite subtle and safety is paramount so you can't be too fussy about brakes!
Took her for a spin yesterday in fixed mode, lovely and light, headset needed some adjustment but I've done that now. Next is to fit rear brake and procure some handlebar tape: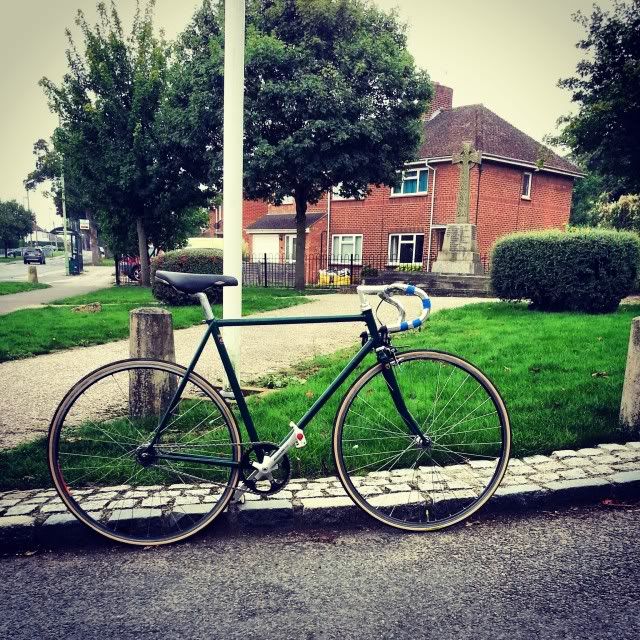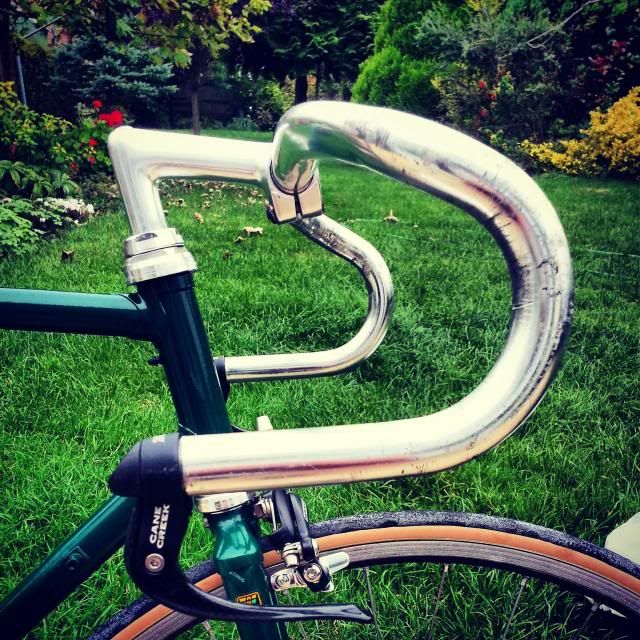 Coffee stop: