So here's the rather annoying story re the wheels. They looked in great nick and I think the rims and hubs are so I gave the hubs a full service and cleaned them up (pics from before that). They were slightly out of true so I dropped them into the LBS as I don't do that. I had noticed the rear wasn't so much out of true as 'not quite round' but figured they could sort that. Turns out not without a full rebuild! .
That's outside my budget so I now have available a pair of rims and a pair of hubs - black saracen/wolber on black dx from 91 - in good nick, that happen to be connected by spokes!
Apparently would have been a poor build at the factory rather than a problem arising from use.
I'm not sure how much work and outlay on spokes (if nec?) to rebuild but I'm guessing they might be worth £30 as is?
For now I'm only looking to sell as part of a job lot but will see how it goes. I'll add these to the overall package. Comes with cassette as I couldn't get that off :-s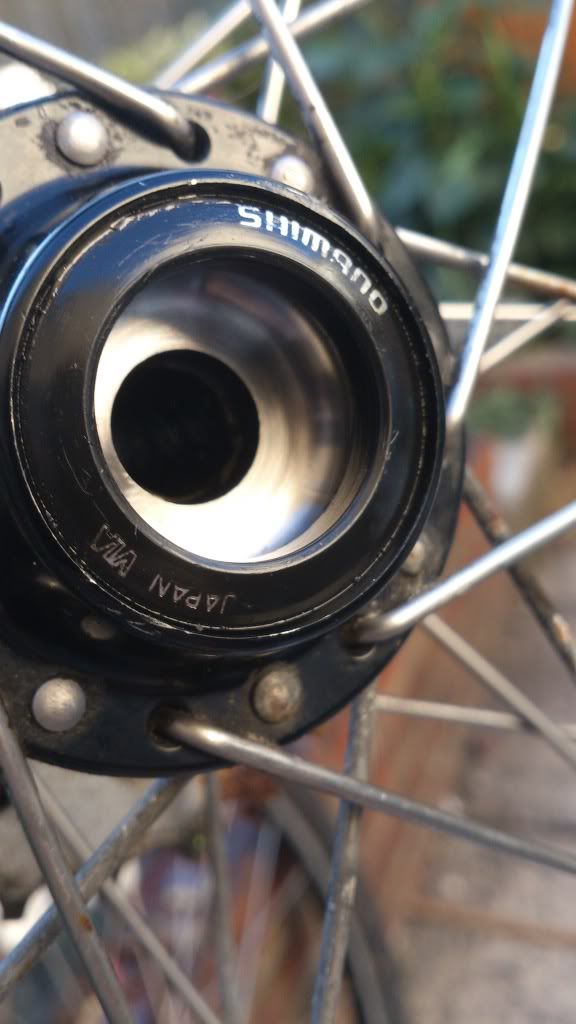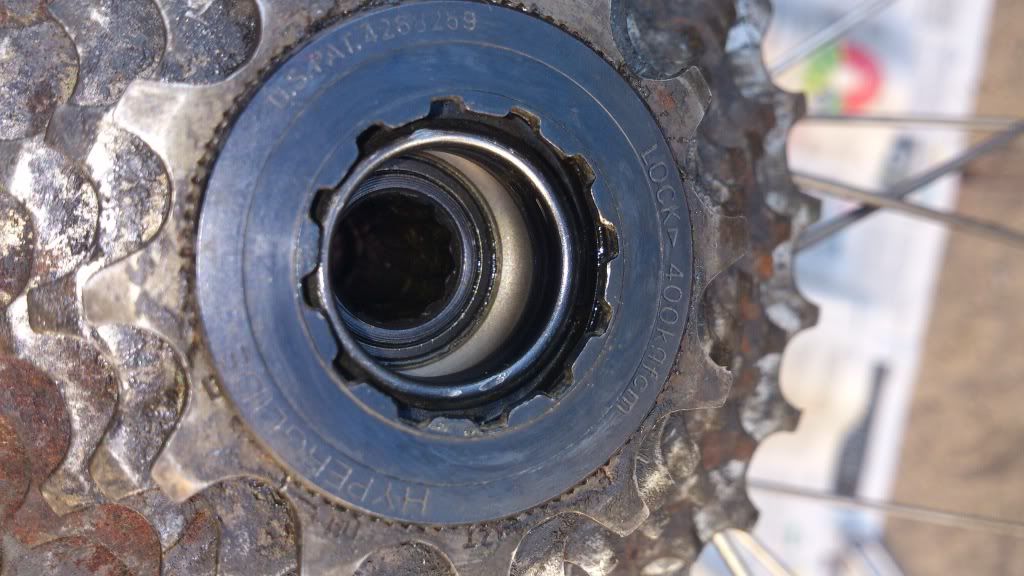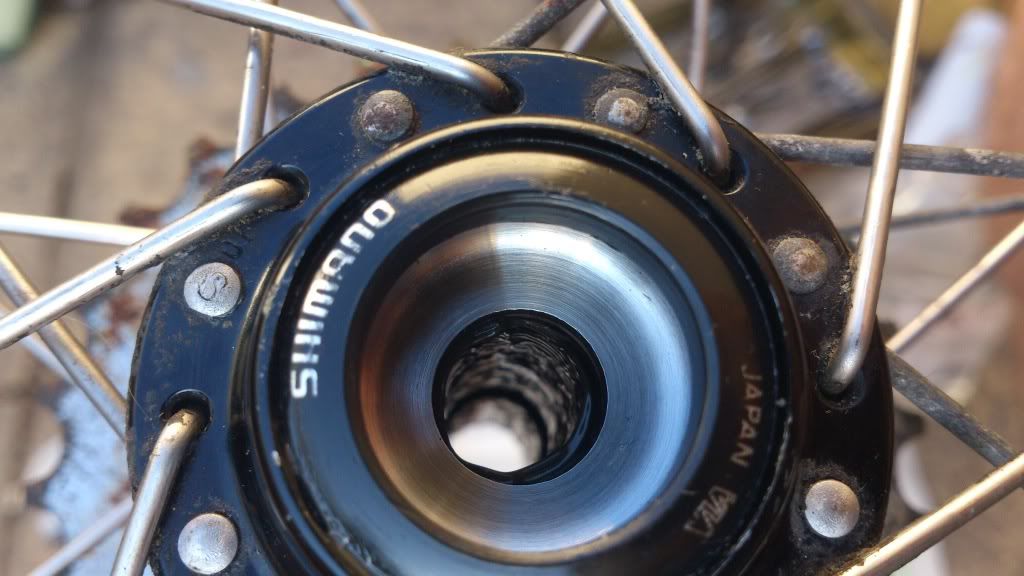 The only part of either rim that's scratched like that
Wear to rims is only really the paint