I am back at work this week after having a good 10 days off.
The original plan was for me to ride down to Loch Lomond from home and meet Heather and Caleb at Heathers parents as we had their house whilst they are away in Spain. Take the canoe and get a relaxing week of paddling in. The best laid plans.........
For once I was organised, I know, hard to believe but it was all sorted. I had fitted the new front rack to the Long Haul Trucker and rather than my lately overnight/two day tours I would take my time and take three, maybe four days to get down, camping along the way. Well the day before I was due to leave one of the front shocks on Heathers car collapsed onto the tyre, luckily just at home not on the open road. Typically on a Saturday evening, car undrivable. I replaced the shock and sundry other bits but this took me until late on Tuesday evening by the time the shock was ordered on Monday and then changing spring etc. So there went the ride as otherwise I wouldn't be down there to have much time with the family.
Anyway it was a great holiday otherwise with a good few days and evenings canoeing, visiting friends etc. A few picnics on a couple of the islands and Caleb loving being in the canoe.
Looking forward to Glencoe as I haven't been on the Pugsley for a couple of weeks now but I may head over to Farraid head this weekend if I get a bit of time on Sunday.
just thought I'd share.
Jamie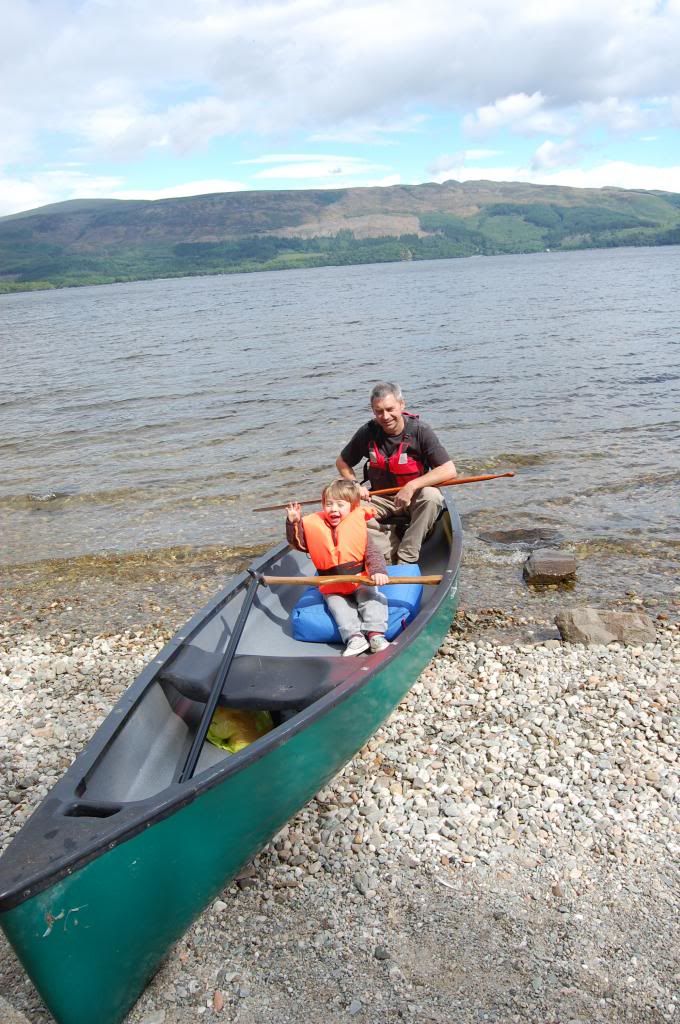 new front rack
_________________
Carlsberg don't build Singlespeeds but if they did.......they would probably look just like mine.
I've spent half my life on bikes.........the other half I wasted
BLOG:
https://theroadlesspedalled.blogspot.com/