Now this is really interesting (for me anyway). I have a sneaky feeling that this was a 97 carry over. First off from what I can tell, the 97 stars and bars A'ha was released a bit late into the range; March 1998 I think based on the price list info I got a while back (now in the archive). If you take a look in the 1998 catalogue it says you can purchase a stars and bars A'ha frame set: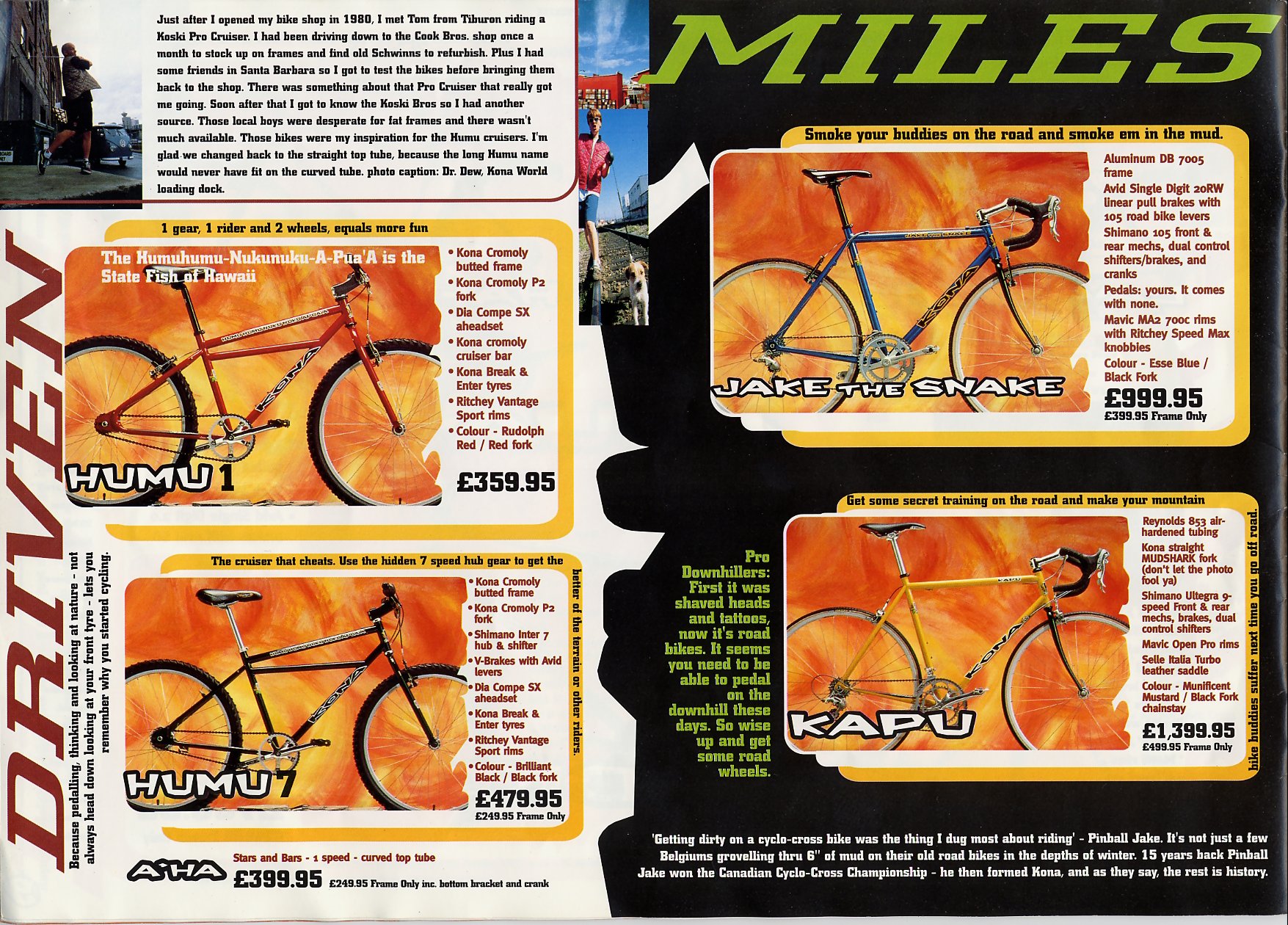 Following on from Raiden's comment I wonder if there were quite a few surplus frames and some got re-badged with the Humu name. The decal is interesting as it's in the same graphic style and colour as the 97 range, rather than the more dull (IMO) bigger outlined style in 98 and 99.
I'm sure Anthony or someone else will correct most of my theory
I love mine (have I mentioned that before) and could probably do with a bigger size like this. Anyway, good luck with the sale!