I think I will paint it brown, add yellow ano and badge it as a Marmite bike ...
the_duke wrote:
Do you think you will use classic parts or will there be more modern stuff to match the brakes?
Not decided yet ...
I raided my (small) parts bin and only have the following bits that 'might' be suitable :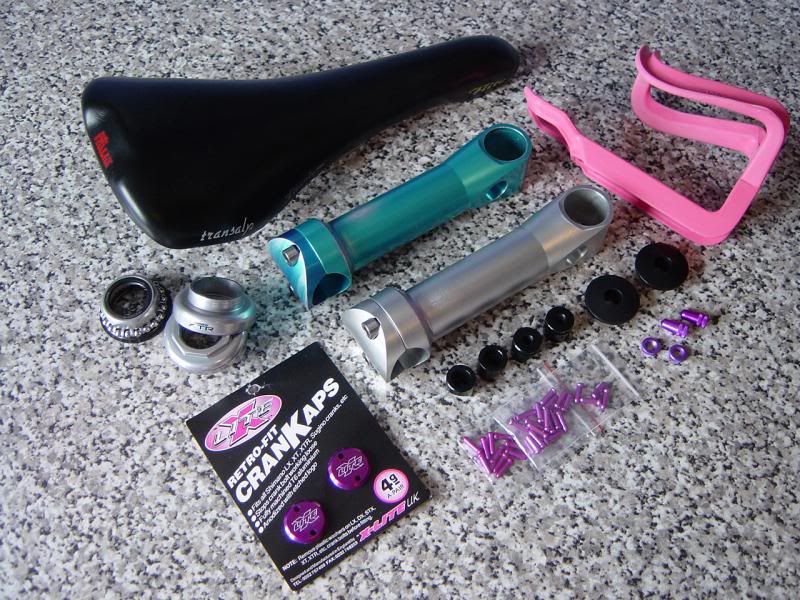 The seat is defo going on, its very good condition and period correct
If I stay with ahead, one of the Zooka's will defo go on (re anodised to suit). Both stems have been checked, one face plate replaced (new item) and one clamp assembly replaced (new item). Clamps will be staying black (only just done) and logo's will be black. Top caps are new but will be re anodised to match the stem. Bolts are new Ti (from my stash) but I need new Ti clamp and top cap bolts.
If I go threaded, NOS M900 headset will go on
Purple ano will probably be my choice of colour so those bits will probably stay
Pink cage ? We will see ...
Iv'e also got a couple of near new Furious Fred evo's which might get used ?
I got a jersey with the frame in very good condition but it's just a little tight ...
It's up for a swap here :
viewtopic.php?f=2&t=266525
I am looking for another Fat Chance jersey, I am flexible on the design and sleeve length (although I would prefer short sleeves), it just needs to be bigger than this one !
This is in very, very good condition - one small pluck only (picture further down) :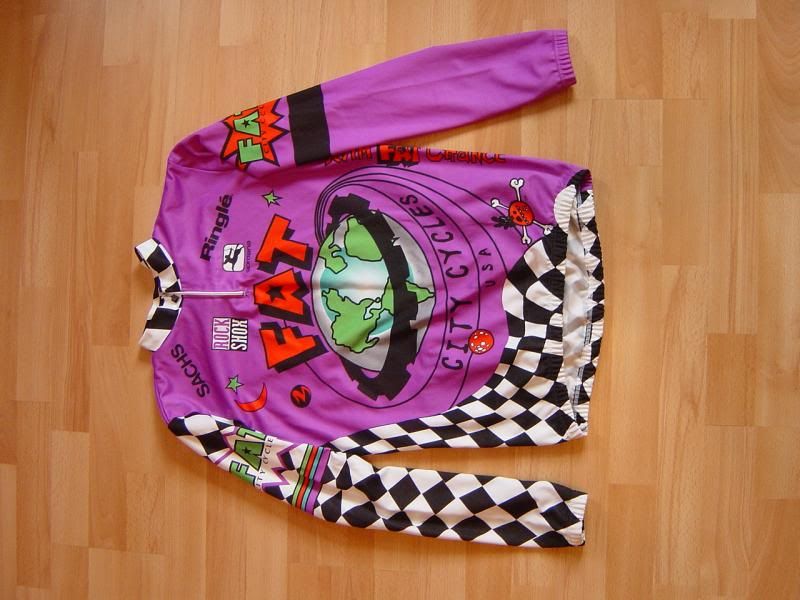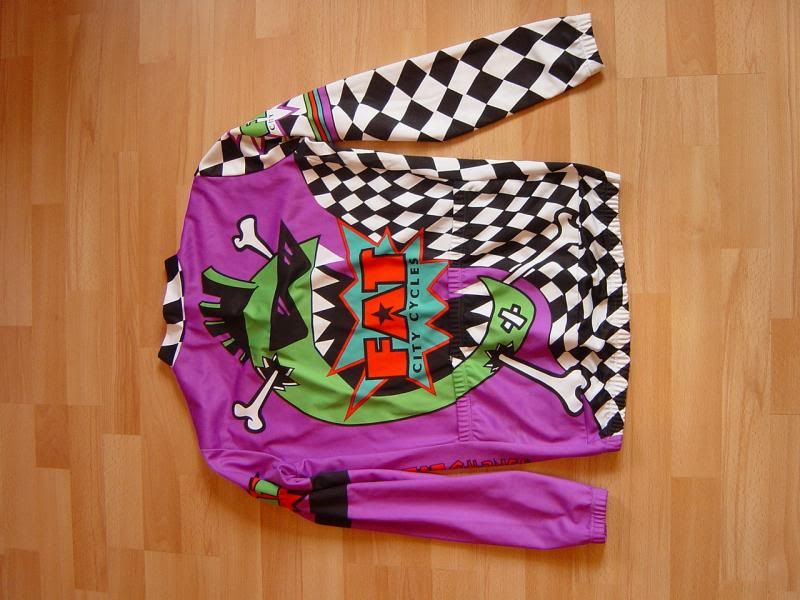 The pluck :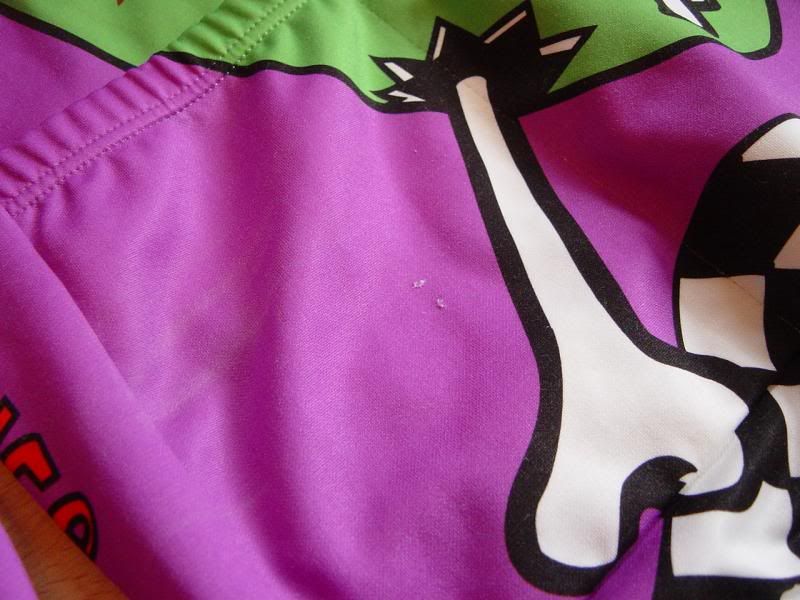 The size :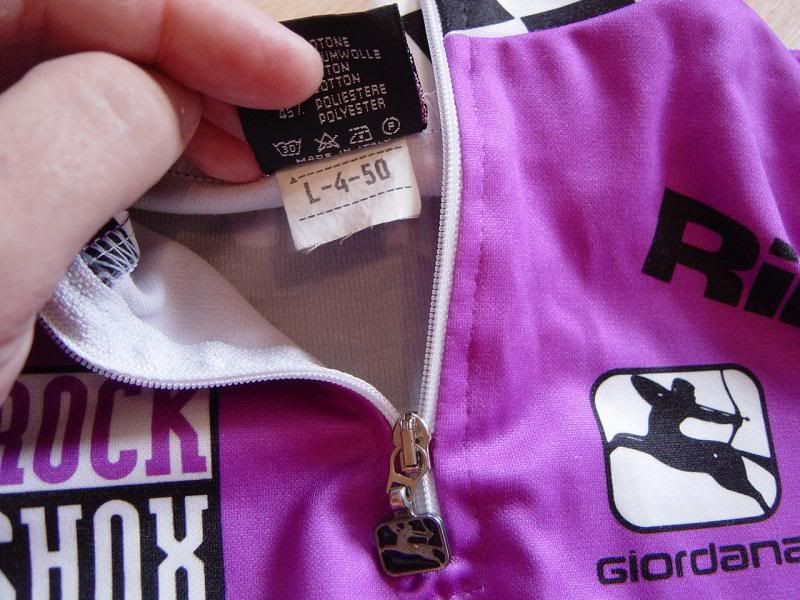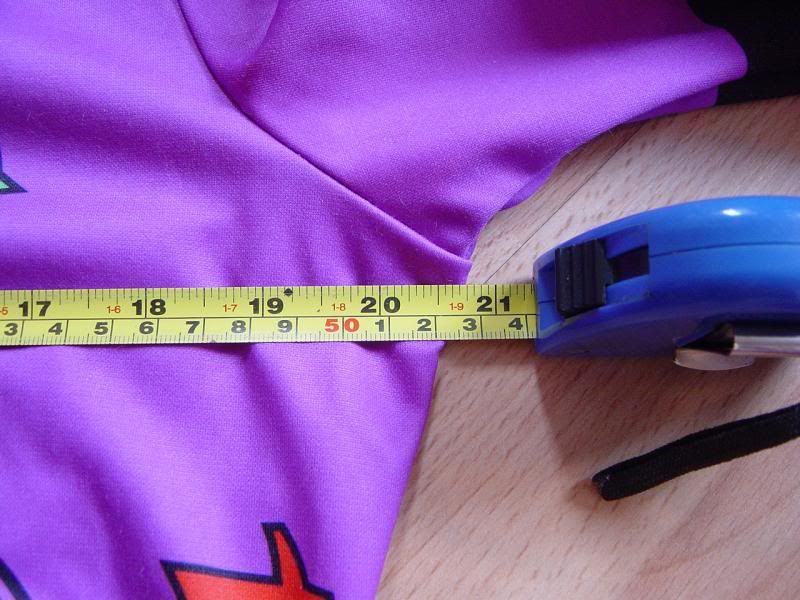 So what have you got ?
I also got some gloves, but they fit fine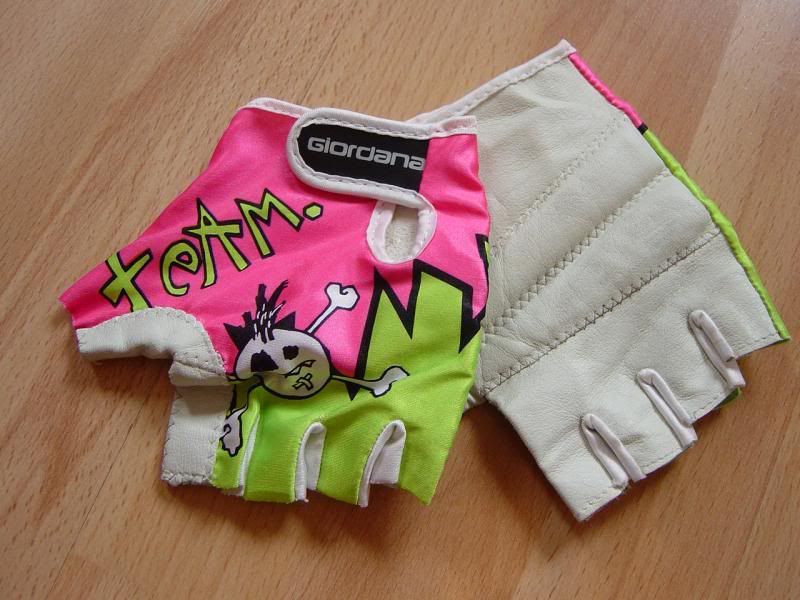 WD