Arley Barley Charlie Farley Sale
Well its been a while, so please bear with me.I have shed loads more to shift also and a few bikes to break so please keep checking back , will be adding more tomorrow.
Let me know if i'm way off on any of the prices but remember that all prices include the cheapest postage option.
NO DIBS. Paypal where you pay fees preferred .
Interest shown here first on thread followed by PM to aid transparency erm what else
Not looking for any swaps at the moment, need to clear stuff out
Happy to combine postage and listen to offers especially if they don't sell
Let me know if you want any more pics or info on anything
So here goes
NOS M739 combo shifters £110
NOS Thomson 70mm 25.4 stem £42
19.5 Voodoo Bizango Columbus Foco tubing one off unique frame see here for details, beautiful frame, small ding to top tube powder coat is good but the decals are low quality £65
full details here
viewtopic.php?f=4&t=253942&hilit=bizango
NOS TA spesh 24 tooth granny 58 bcd £8
NOS Salsa pepperjack grips £10
SRT 600 grip shifters , good condition, slight rub to the embossed logo from bike being upside down but came from a very low miles bike £14
M739 long cage rear mech, bit tatty but not too bad, and low miles judging by the jockeys £15
NOS Tioga 74 bcd 28 tooth granny , some storage marks £8
NOS KF 110 bcd 46 tooth outer ring £12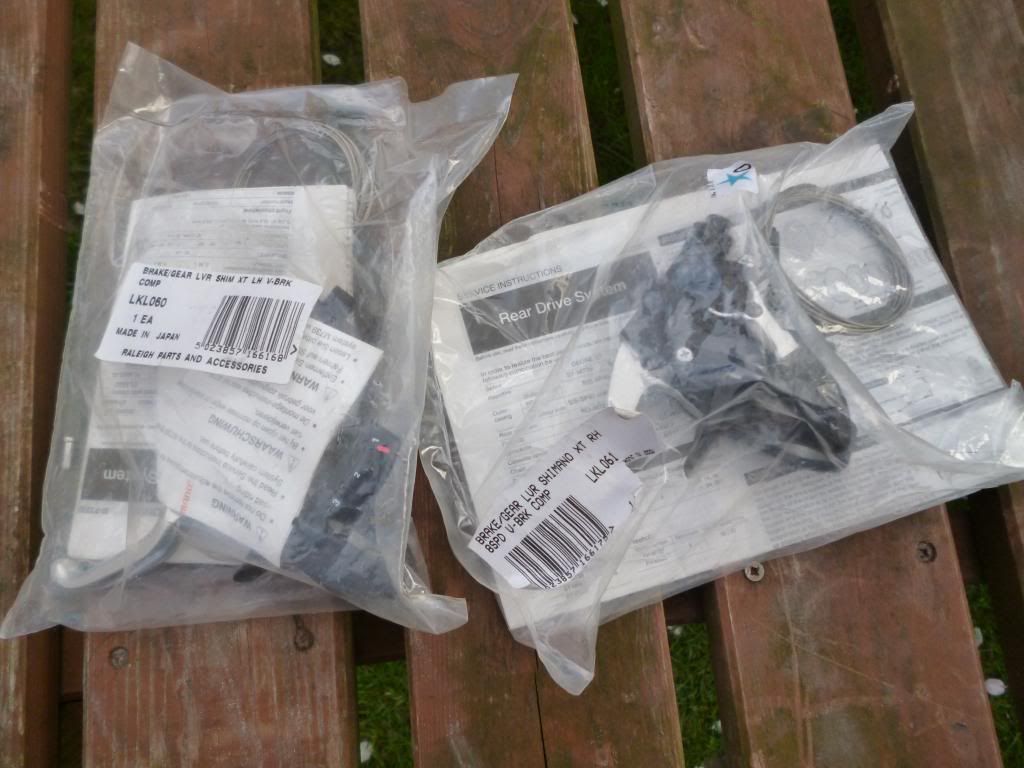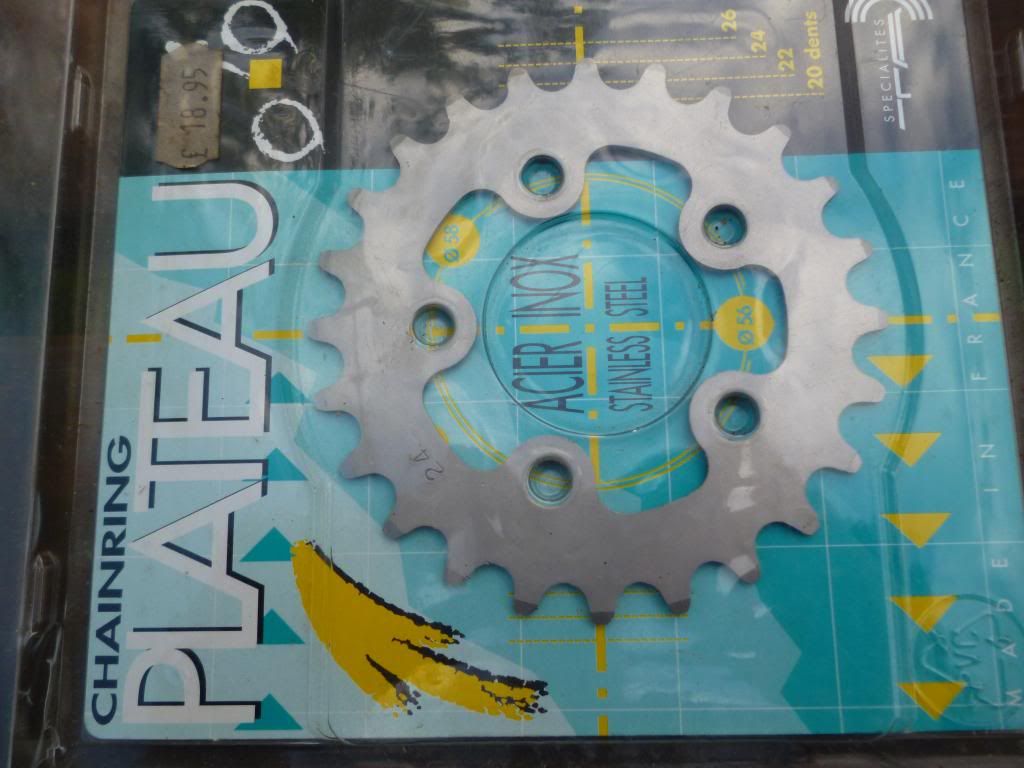 NOS Race Face Turbine Left hand crank arm 175 mm in Sid Blue £20
M740 Shifters £35
Deore 9 speed V Brake combo shifters Good condition £25
M737 Front mech 28.6 top pull, few marks but overall very good condition £14
M739 Rear Mech , very good condition, bit of foxing to the ano but would polish out £22
Saracen Bar ends Very good condition £9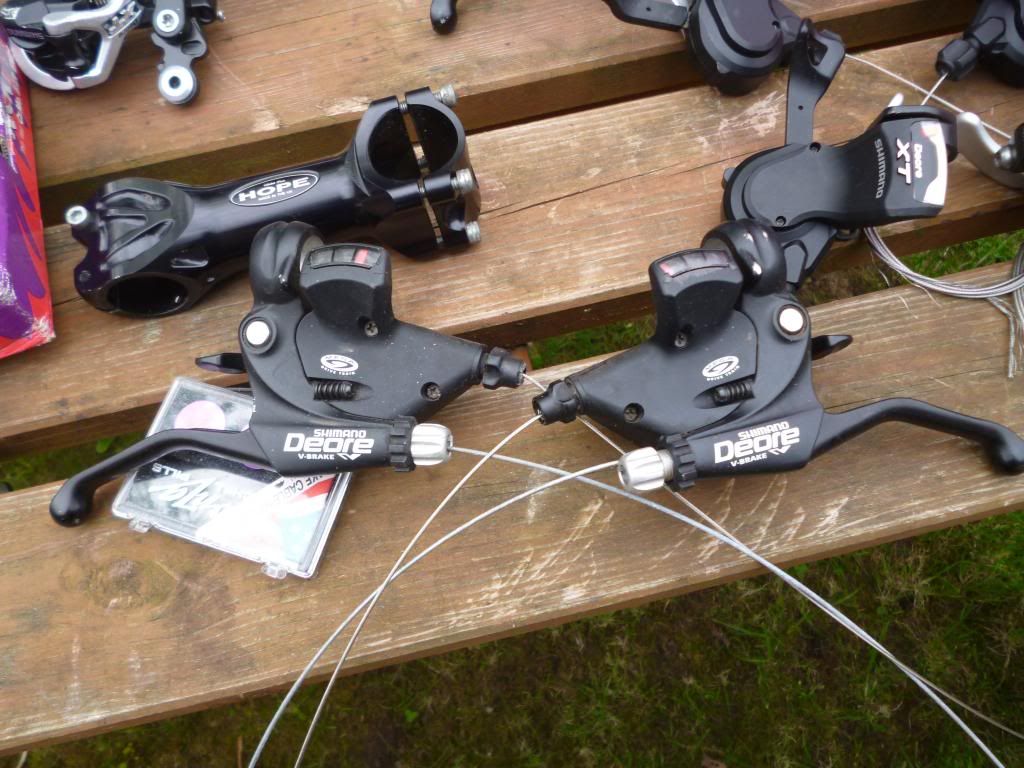 SLX Rear mech very good condition £25
M771 10 speed front mech very good condtion , should have shims for this. £18
Wellgo B38 pedals very good condition, but of rust to studs but that will soon wear off. £18
DMR V12 pedals very good condition £22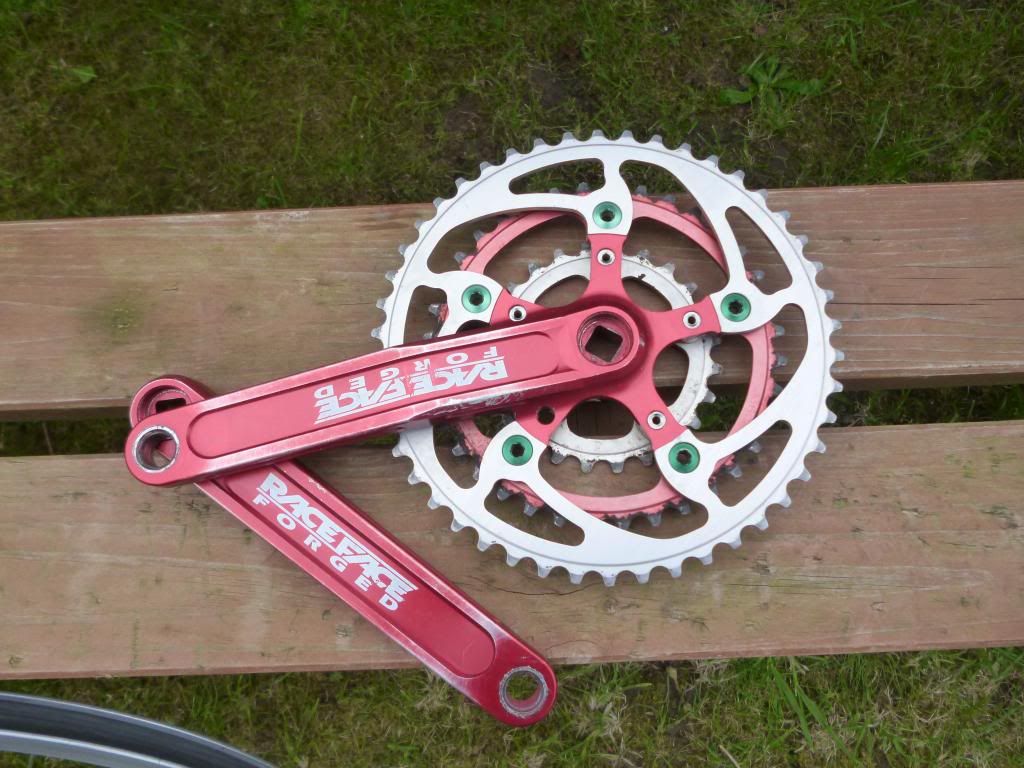 ]
Hope first generation Ti skewers Silver front very good condition rear has a few marks £25
XT 9 speed M770 Shifters very good condition £35
XT 9 speed M770 Shifters very good condition £35 I have two of these
Alivio 9 speed shifters very good condition £16
Blue Flitesque Sell Italia Saddle good condtion, few marks to the rails £17
Deore 9 Speed V brake combo shifters ( another set) Very good minty condition £27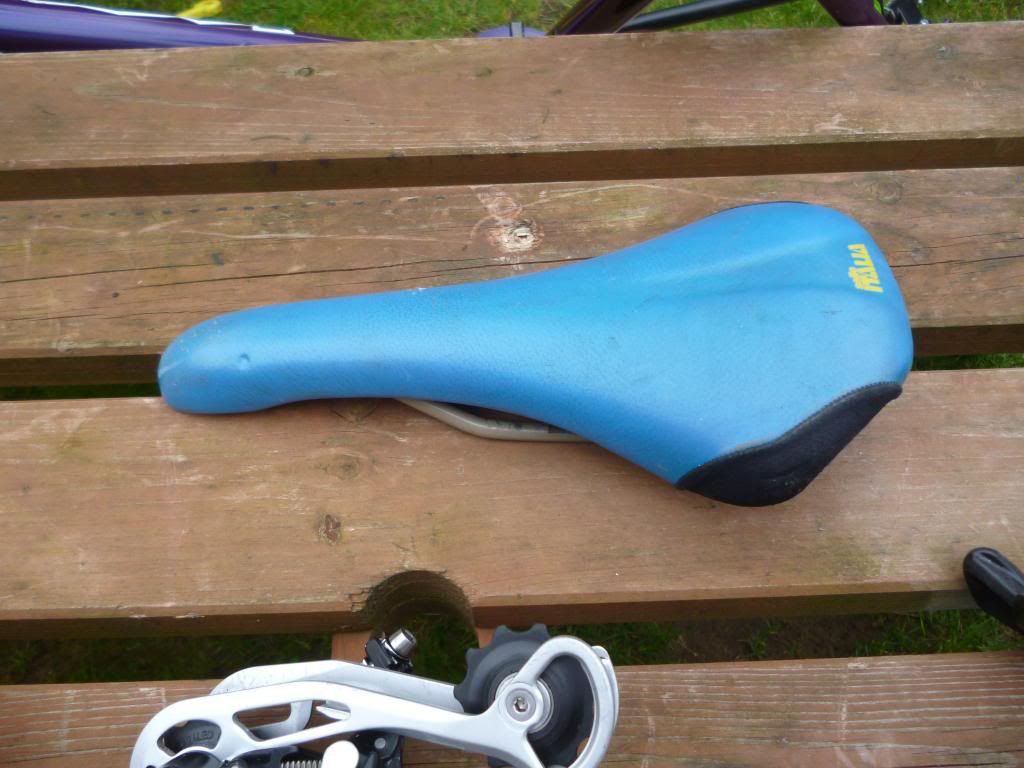 NOS Onza Cro mo bar ends £25
Hope 110mm OS Stem £28
A little Scruffy but functional Avid SD 1.9 sl levers £10
Mint Bioflex Saddle £14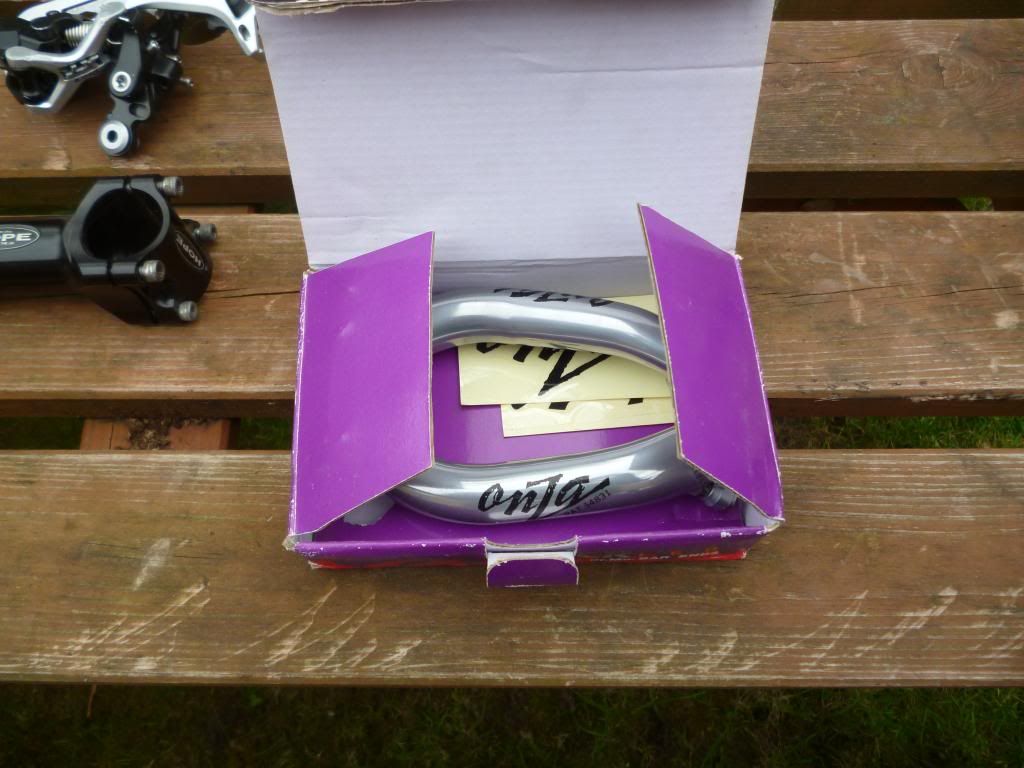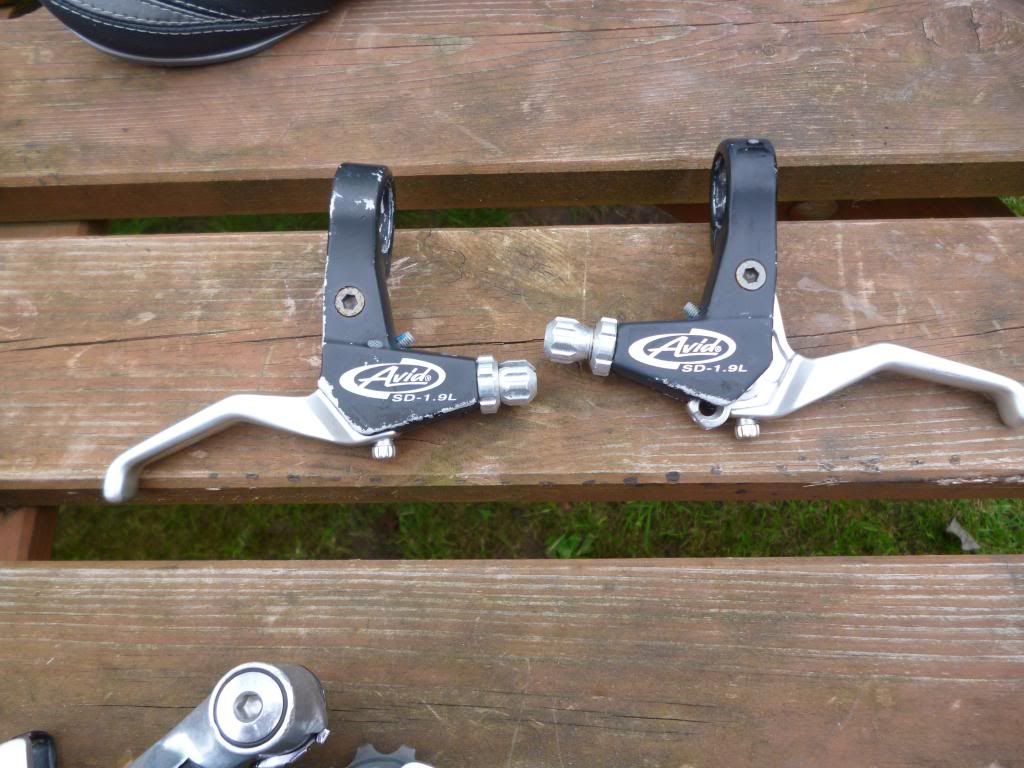 Hope Ti glide Wheelset, very good condition, silky smooth but mismatched rims , front is grey SUP 217, rear is a silver 517, rear recently replaced , very little wear to rims which are straight and true £110
Very good to mint condition bomber Z2 200mm 1 1/8 steerer , odd mark perhaps and a small flake from rear, surface rust to a few of the bolts but no marks to stanchions no leaks etc £75.
Cheap kona wheelset rear lx m5? 8 speed, front is java the hub, DT swiss spokes 221 rims, could do with a regrease and I have straightened a rock bask to the rim , but a good serviceable wheelset £45
NOS purple chill pills £10
Mantiou AXEL forks 100 mm , steerer 200 mm ish, very good condition no canti bosses £35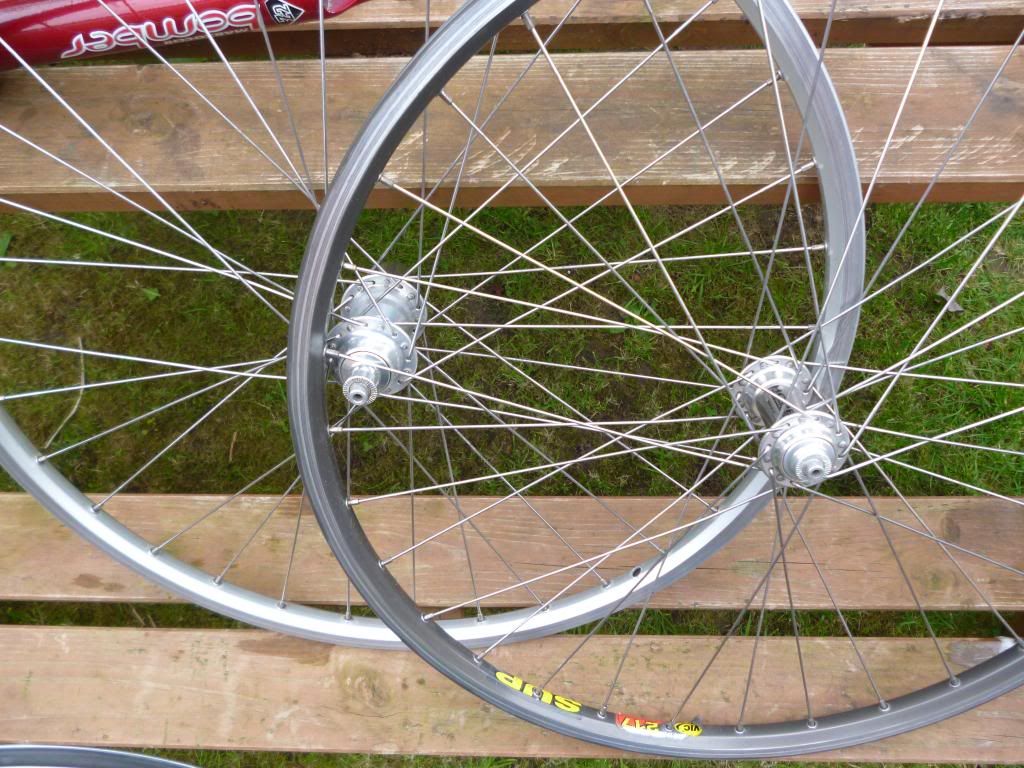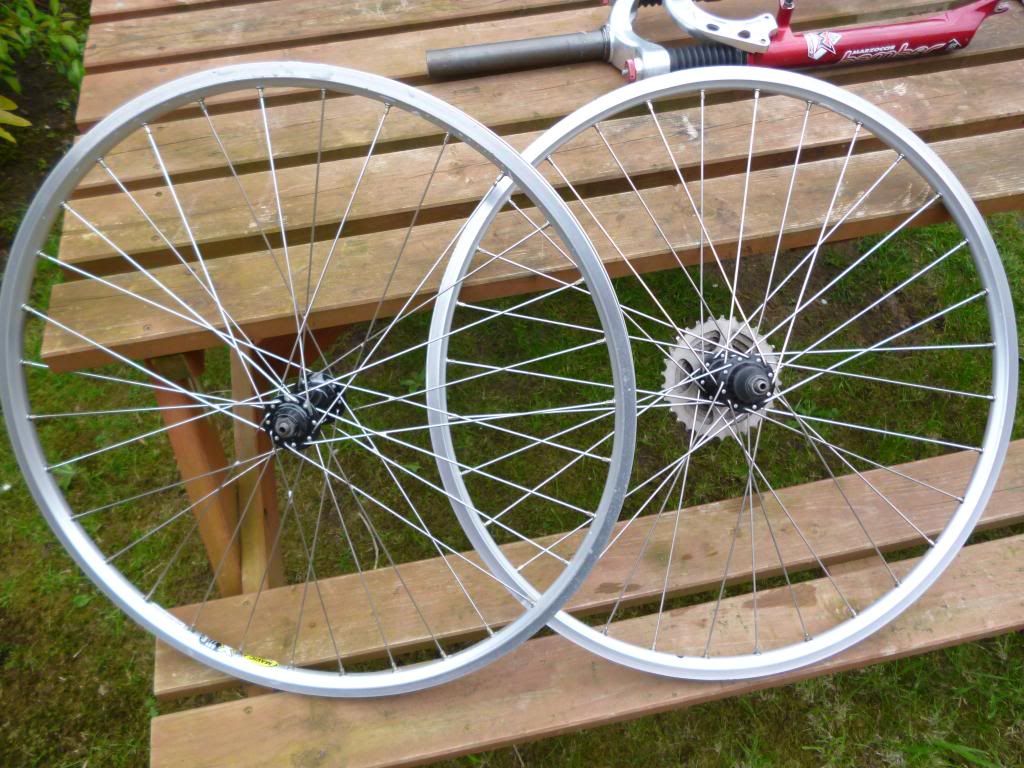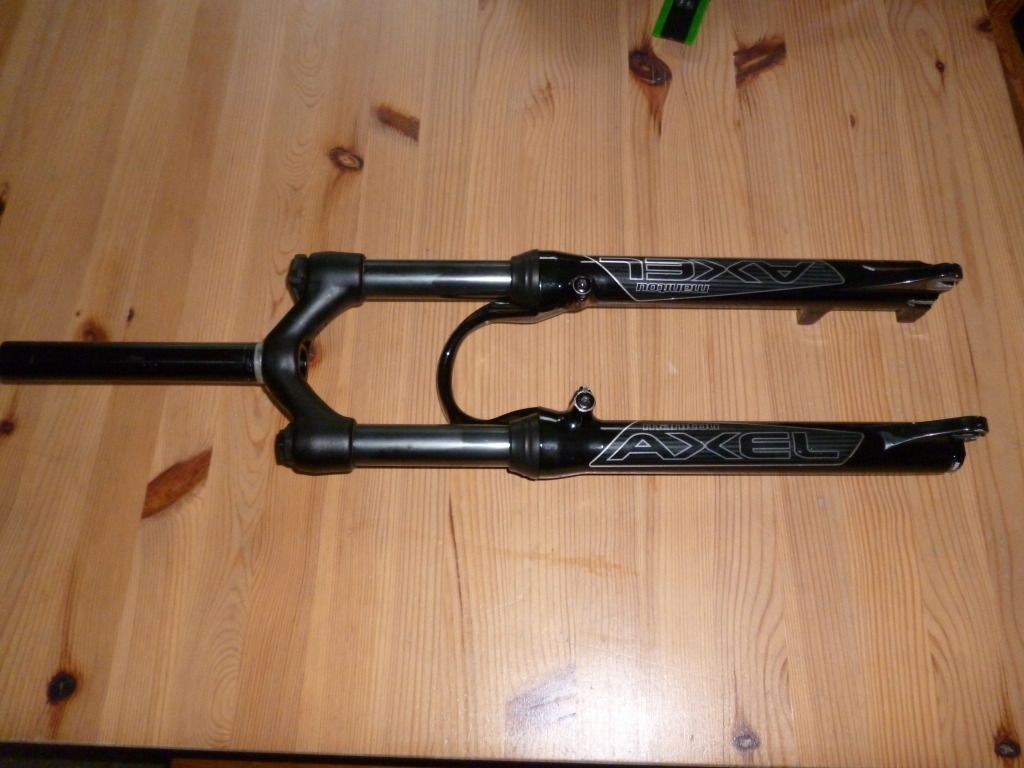 thats all for now but lots more to come
SOLD!!!
Amoeba Ti bars 560 165 g, very good condition £47
Titec ithys gove Ti saddle VGC £18
Salsa Skewers one rasta gc steel one red vgc Ti, not a matched pair but go well enough £22
Full Set of Sugino 5 arm compact rings 22,32,42 used but not much £18
XTR M900 8 speed Ti Cassette good condition many miles left in this £50
XT M772 rear mech few scuffs but low miles £25
NOS blue Thomson stem face plate for 31.8 stems £10
Black X-lite X Country Bars Uncut, very good condition £22
Red Race Face Turbines 175 mm 11 BCD, Rings are ok but not great , few marks and scuffs but not too bad, one spacer is missing. £55
Kona Pahoehoe 20 inch frame in purple respray but good job done, one small tine indent to top tube but other than a few scuffs a very presentable frame Complete with bombers £65
XTR M951 V brakes very good and lovely condition pads need changing and no noodles or bolts
£50