Hi, here we have my Sell Italia Turbo saddle in brown. As you can see it's
stained
but the suede isn't ripped or anything. I paid £45 for this a month back and am asking for £23 posted, payment by Paypal. If you want to pay by protected paypal, the fee is 3.4%. However, I am a trusted member on Pinkbike.com as I am a moderator:
http://www.pinkbike.com/u/psyclist/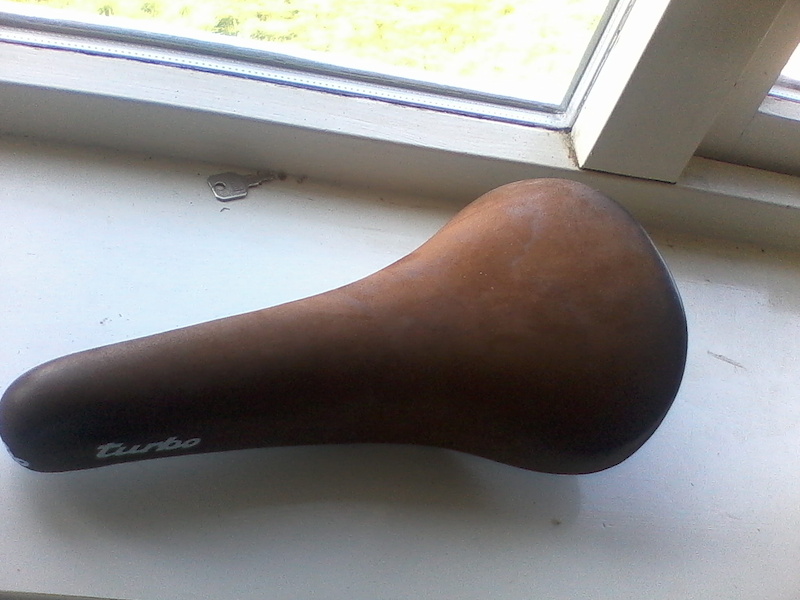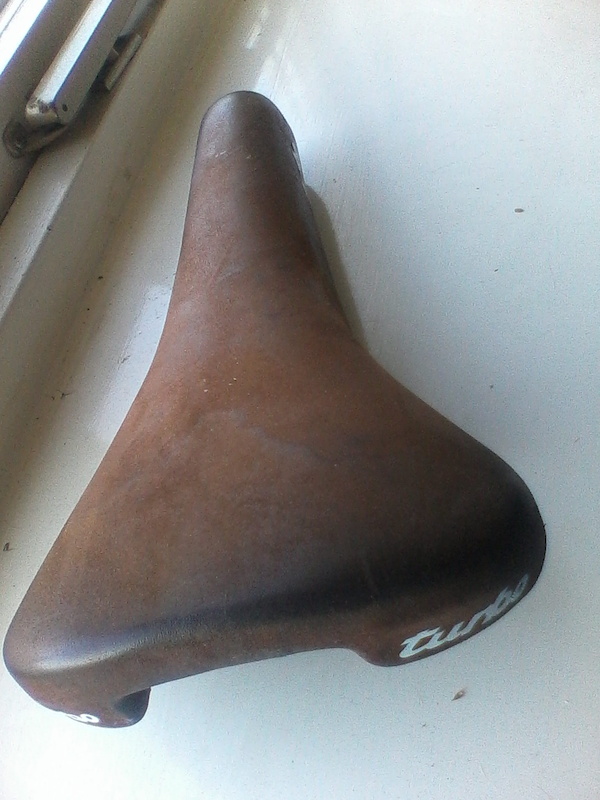 Please PM me if you're interested.
Thanks.