Recently picked this little Gem up. Supplied through or for the Dutch Verdoes outlet. Well made 1996 Ti frame that is extraordinarily light at nicely sub 3 pounds, which along with the tone of the Ti and ride quality (goldish with a hint of red) hints at 6/4 not 3.25 Alv. All up weight of the bike as built, with a standard 107 UN 72, is just over 18 pounds.
Bare frame and Fork are 3.5 pounds, which along with the DT-Swiss race wheels, Mavic 80 series rear mech (152grams) Schmolke bars, (75g) Control tech Canti's and Ritchey WCS stem (83.7g) and tyres, (sub 400g) saves vast amounts of weight.
Swapping out the saddle, BB and Logic levers would save another 300g or so.
Rides stunningly well and a change from other Ti frames.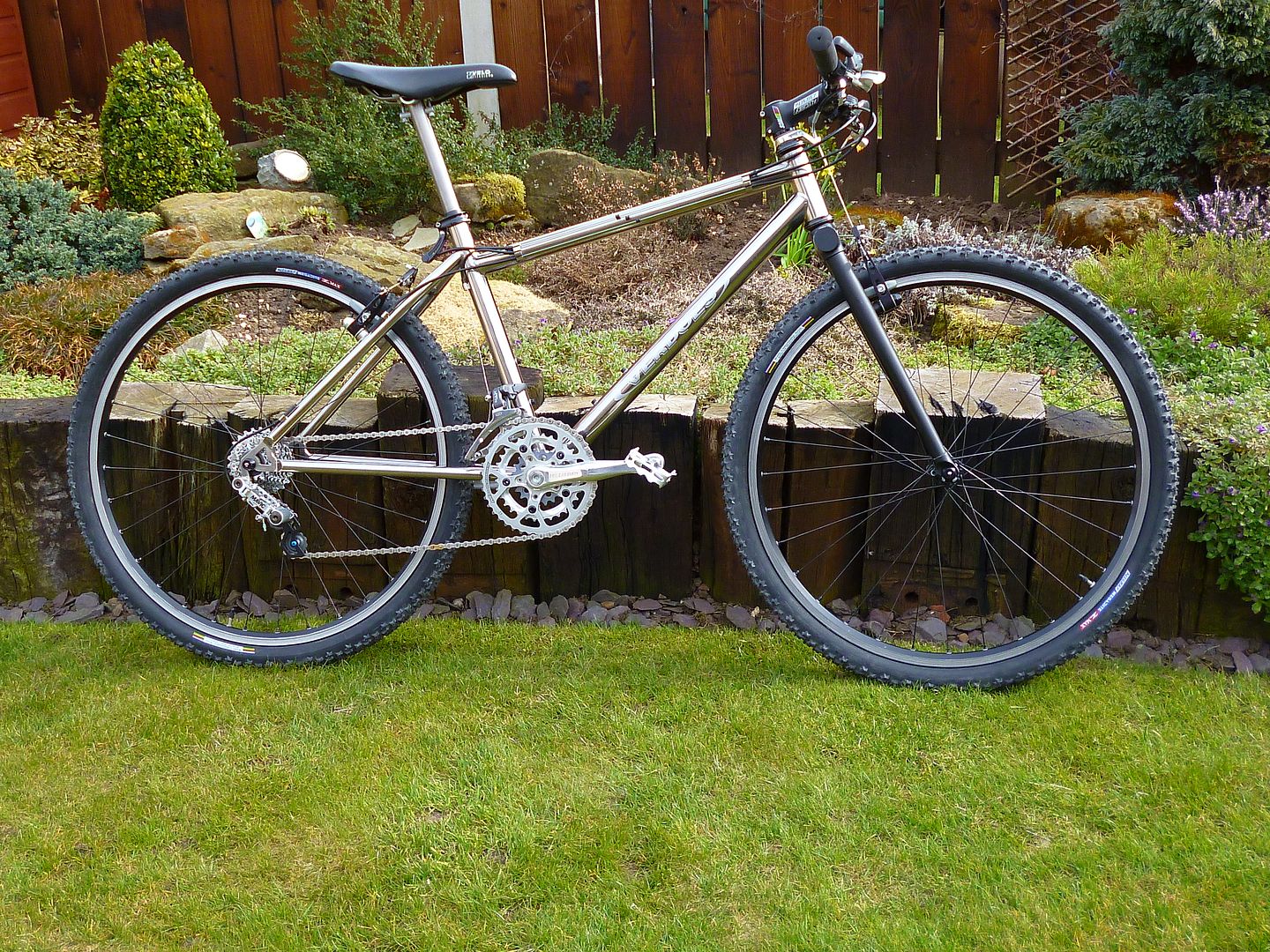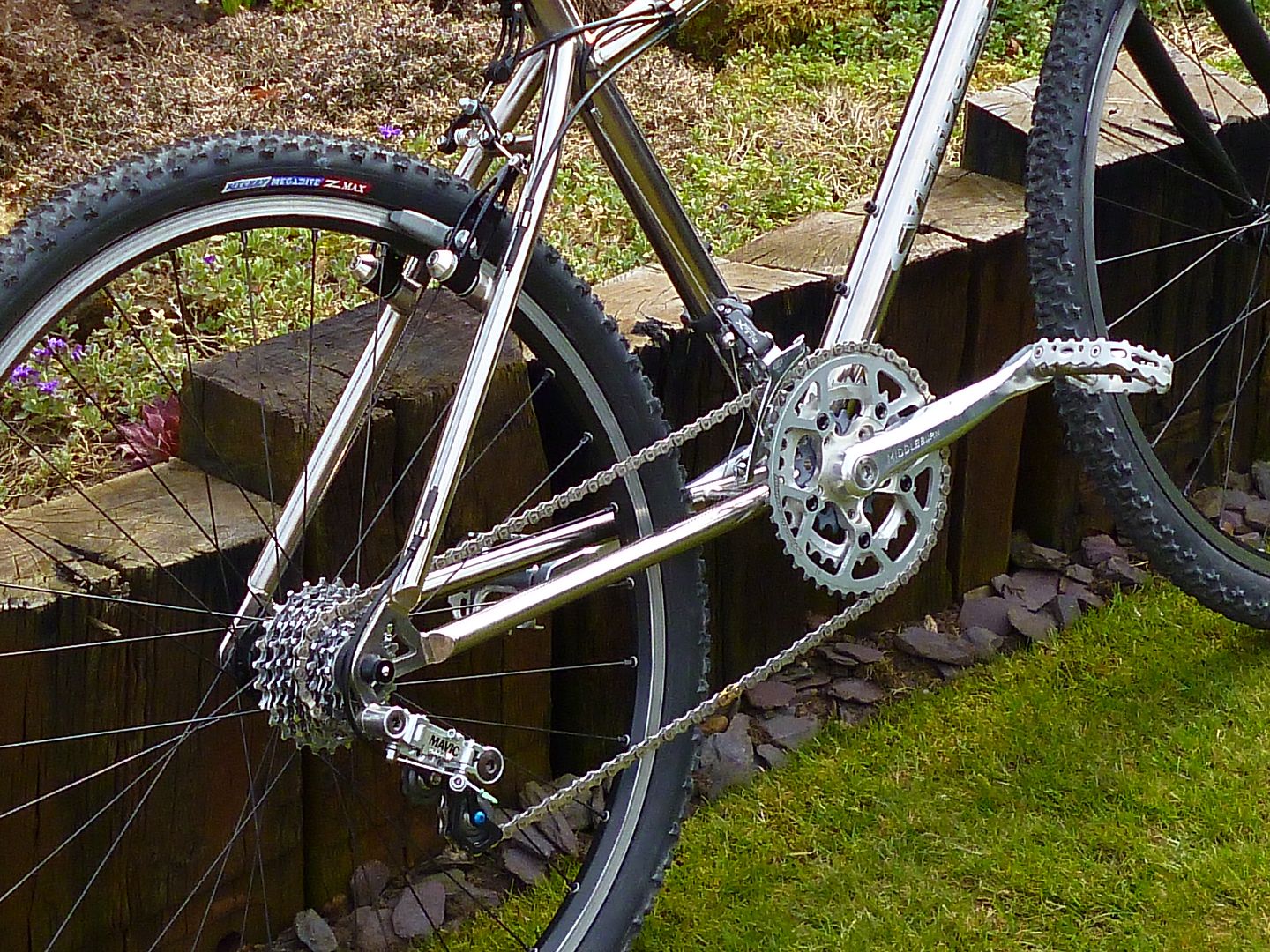 _________________
Live the dream-Ride on!