Retro_Roy wrote:
OH MAN!!!!!
that merlin with that fork!!!!
i'd trade my left one for that!!!!
merlin...ti...e-stay...funky fork.....WOW!!!
only one thing better in the world than that.
a horny toad.
roy
Yes, yes. I know my rock shox are the bee's knees. I don't want your left one but a large pile of money would do.
This is how the bike sits as of today. Might have a lead on a period wheelset locally but we will see how that pans out.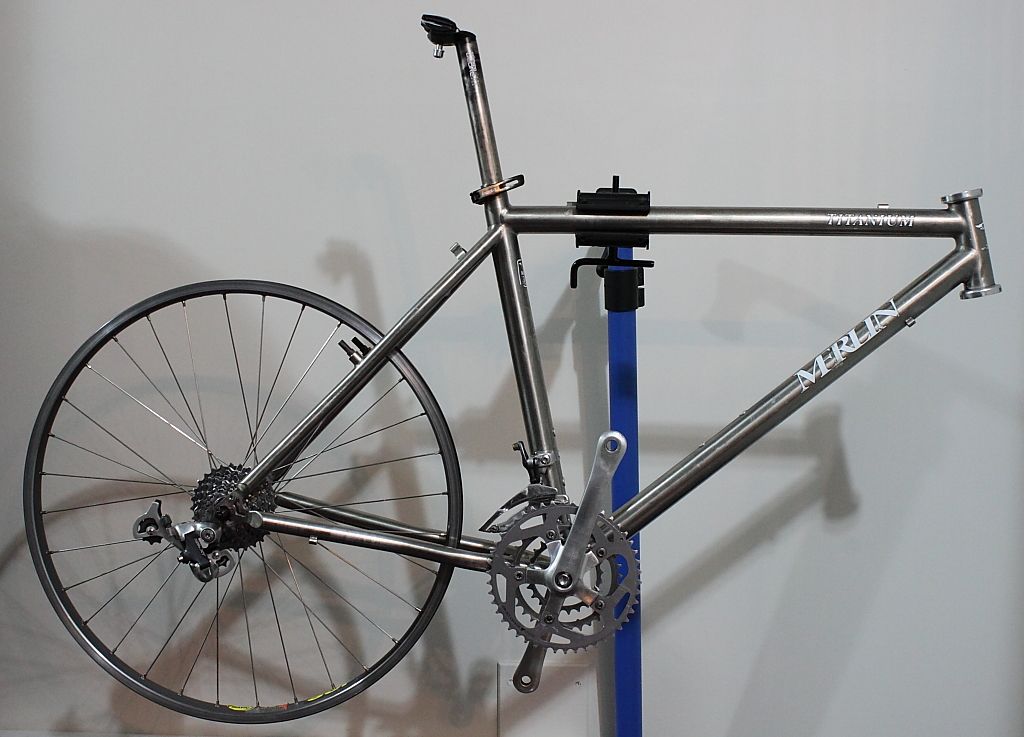 The freehub on the rear wheel catches a bit and doesn't spin freely. I'd like to take it apart and clean it but I'm not sure which tools I would need. Anyone disassembled a FH M732 rear hub freehub before?