Well a little bit of mud anyway from the bedding in 6 mile ride to the LBS with my son down by the river.
Bought this at the back end of last year, as the Retro MTB bug bit hard, from the States as a frame, fork and brake. Thought I must take my time building it up right (maybe a year to get the parts together) ignored my own remit and so here we are ready for spring.
Tried to keep it to the spec I found on Mombat for a 1988 bike with mainly XT M730 6 speed groupset and then improvise around that.
It was fun trying to get the gear parts together as NOS 6 speed uniglide mountain bike cassettes seem to be really expensive but I found a 6 speed HG road cassette for £10 and then a 7 speed uniglide mountain bike unit and with a little swapping of spacers a workable unit appeared.
The rims are Alesa 36h which I must have had in the garage for 15 years but never had a use for. So with some well priced NOS M730 hubs off UK eBay they have made a great set of wheels which were very easy to build compared to old Arayas.
Went for 4 finger levers on the brakes but nearly regretted that decision this afternoon when me and the littl'un were having a wheelie comp and I picked up with all fingers covering the lever, they are going to be an acquired taste.
Had to shim the top half of the seatpost tube with a coke can as it wanted a 27.4 dia post but below the toptube it wanted a 27.2 and since they seem to have a problem with cracking in seatpost clamp area I didn't want to stress it by clamping down hard.
The headset was also fun as I bought a cheap Tange unit but when I put it on the stack height was way too small and would have needed about 4 washers to space it out. My OS BMX spares collection came to the rescue with an old Hutch headlock which filled out the gap nicely and will keep the headset tight.
Got some black chainrings and a correct straddle wire still to fit but overall I'm really please with the result. Going to leave the paint and top tube ding as they are for that lived in look. Still looking for a 175 M730m LH crank arm in good condition then I can take the MT60 cranks off and some nice bars in black.
Hope you like it
Andy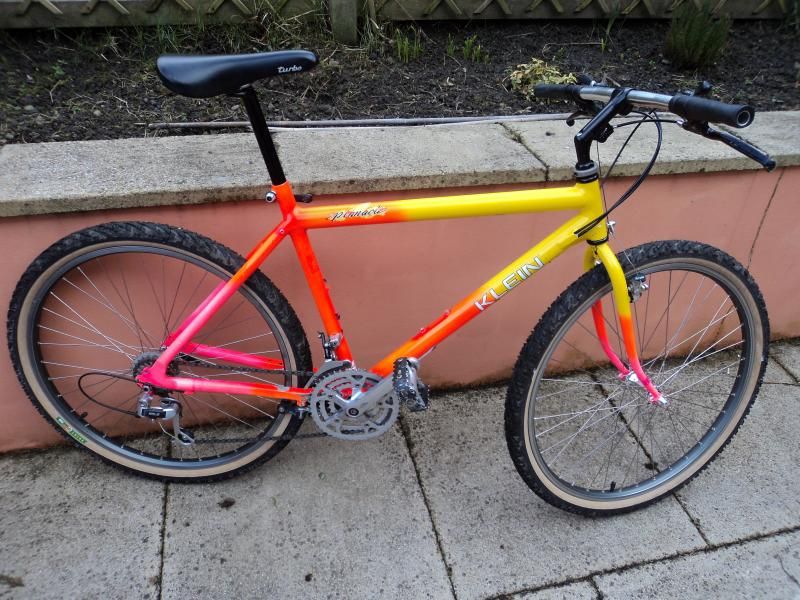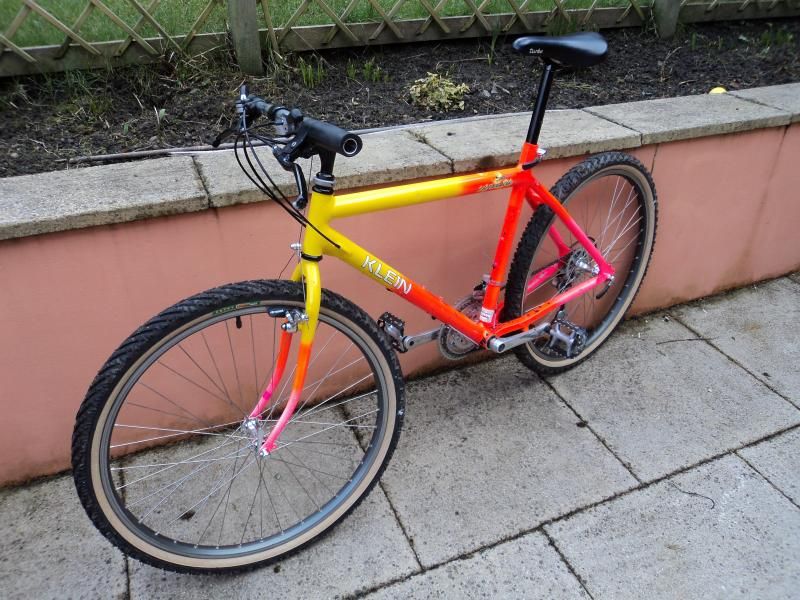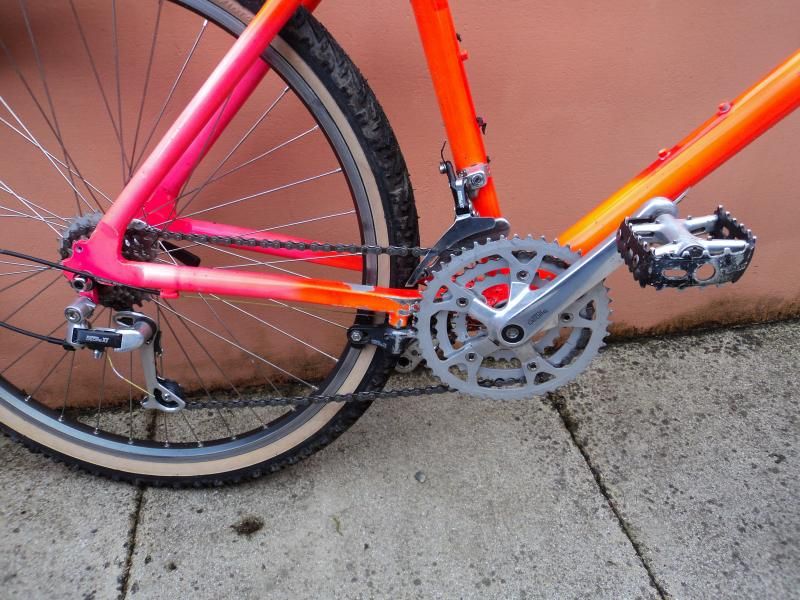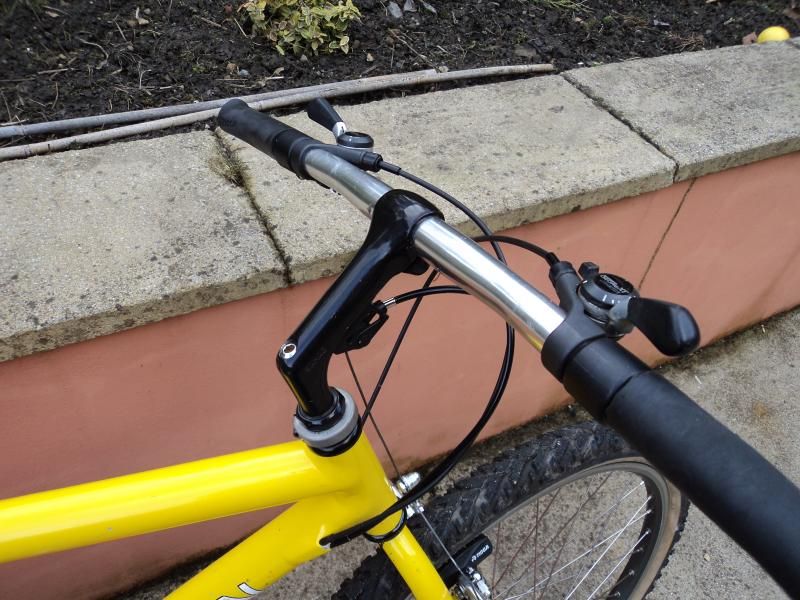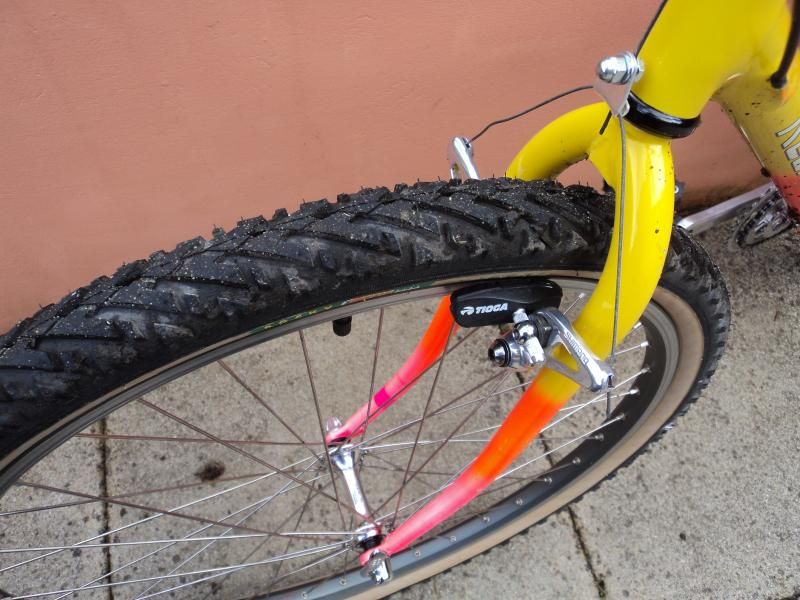 _________________
1988 Klein Pinnacle
1992 Cannondale M700
1995 Bianchi Super Ibex
1999 Marin Wolf Ridge
1999 Marin Rock Springs