Morning all,
I recently went to a cycle shop called 'Ciclisport - life behind bars' in Moneymore, Northern Ireland. The owner/s are a guy called John Smyth and his son called Jonathan Smyth. They sell Specialized and Giant bikes and a load of high quality kit. On the walls are a few older bikes which belonged to John's father - Tommy Smyth. Pics are below. On the day i was there Stephen Roche was there to open their new fitting room and attend two charity functions for a cancer charity, i got my pic taken with Stephen and this made my day!!!
Tommy Smyth holds the record for travelling from the southern most point of Ireland (might be called Mizzen Head) to the northern most pair - Fair Head on a tandem. The record was set in 1953 and still stands. Pics of the bike - a Rensch, are below - and i believe that the tandem might be a bit older than that.
I had a great day out and i am sure if you happen to be passing through - John will give you the tour of the bikes and memorabilia etc in the showroom. He might even sell you an S-Works for £7200!!!
The record breaking tandem -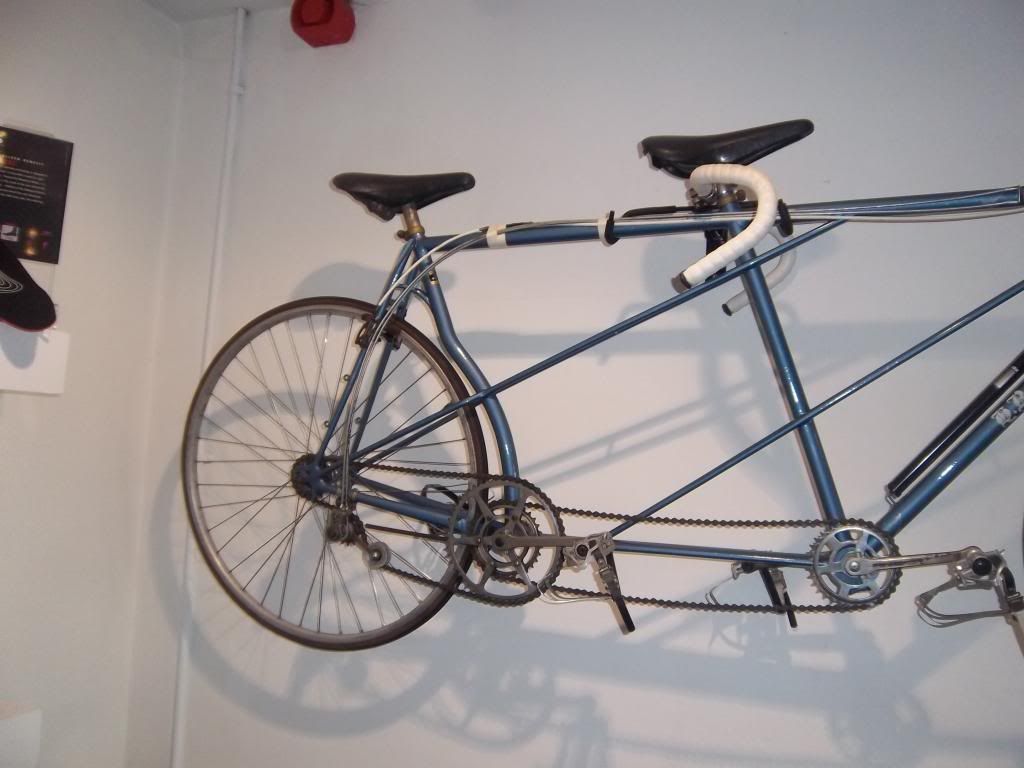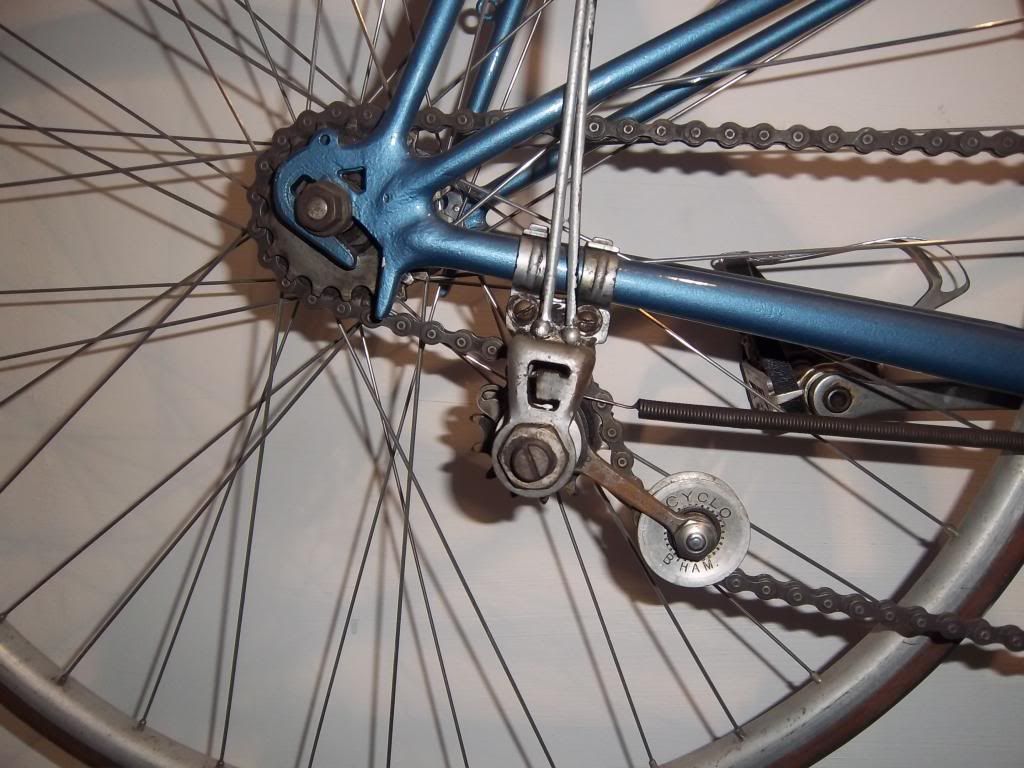 A priceless Pinarello tandem -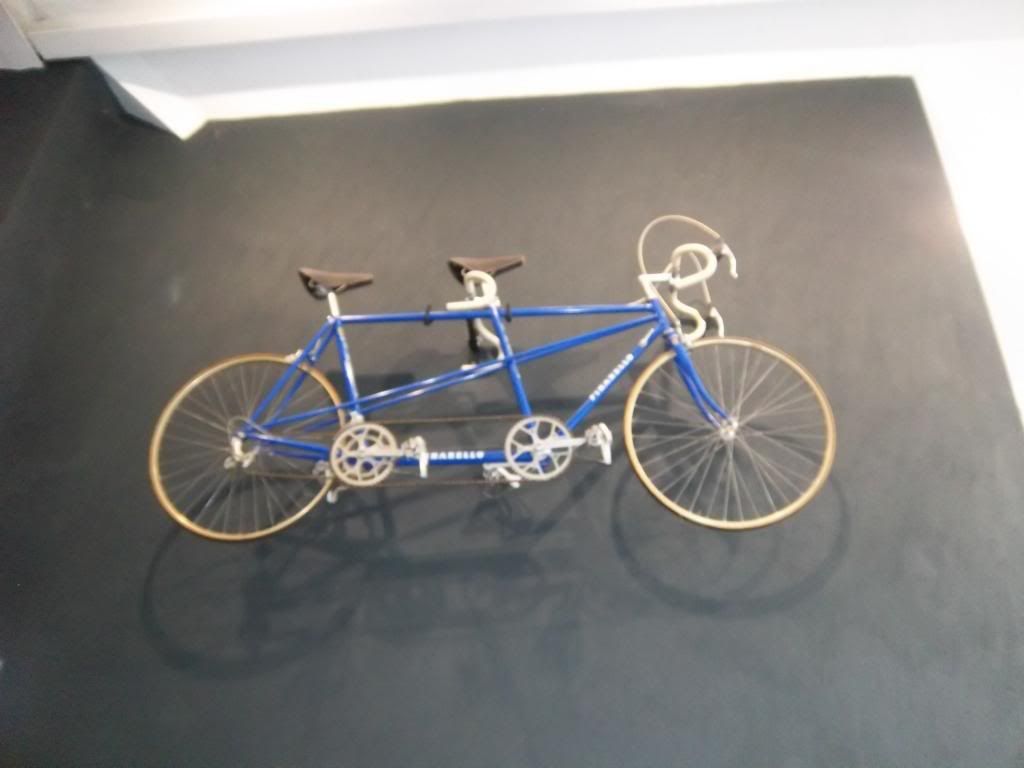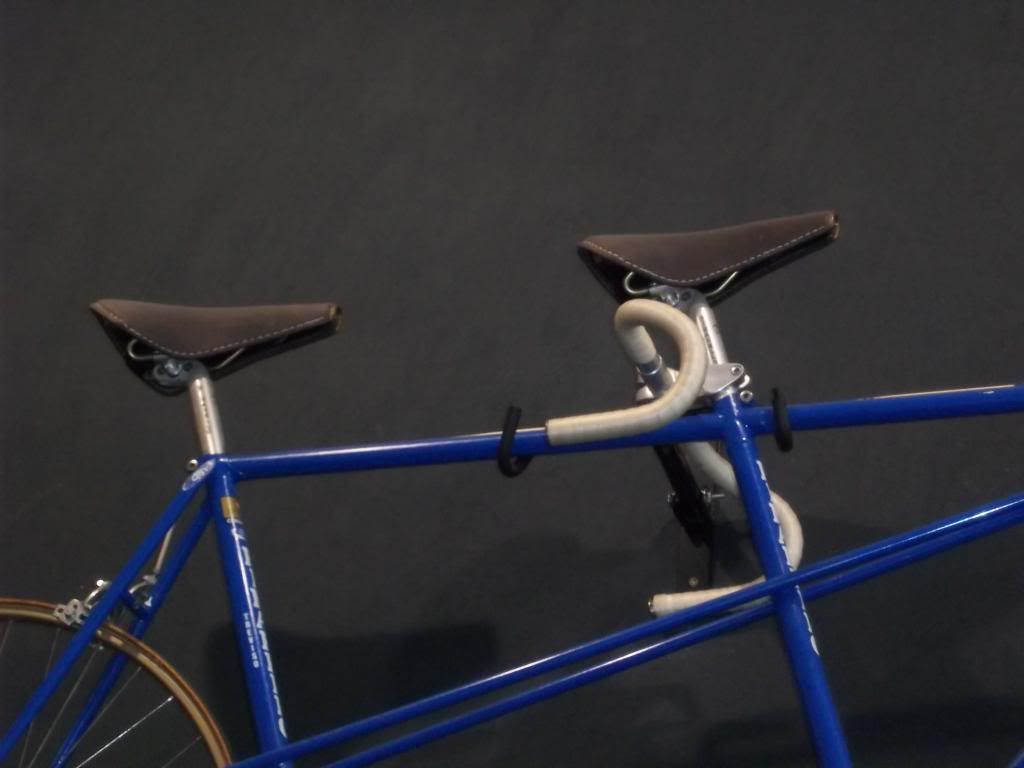 _________________
Built - Raleigh Rapide / Van Tuyl / Raleigh Ritmo / Forme Longcliffe / Will Cee Winter / Python Rock / Gazelle CM Mixte (aka Townsend) ///// Pending - Rossin Prestige Team / Gazelle CM A / Gazelle CM AB / Fulmar / Peugeot Sportive / Raleigh Flyer / Batavus Champion / Raleigh Flyer / Peugeot / Look 241 Kelme / Raleigh Pro Race