So I have a 2005 Iron Horse Sunday that I acquired at the end of last summer, as I had cracked my Orange 223. I know it's not exactly retro, but in terms of downhill bikes, it's fairly old. It also has the racing prestige of several years on the downhill WC circuit underneath mr Sam Hill, so I thought it might interest some of you guys that follow the downhill world cup.
Here's how I built it up at first, some tired old components and paint job, and the back end was super loose, not great.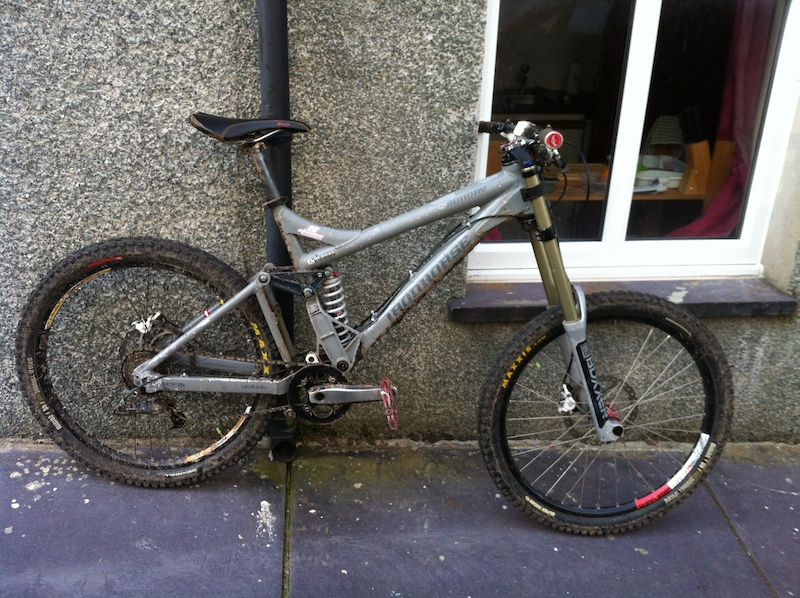 I started stripping it over christmas, got the paint off, sent it off to Pearce Cycles (very helpful) who sorted the linkage for me, I also got a load of new components etc and stuck a -1.5 deg angleset on there. Now it rides amazingly and looks a whole load better. Only things I want to change now are the forks, shock and wheels, but they'll do for now.