Hello folks!
I couldnt really find where this should go - but i'm fairly pleased with the result of my most recent build, and here seemed the most suitable part of the forum
Anyway, it started with this: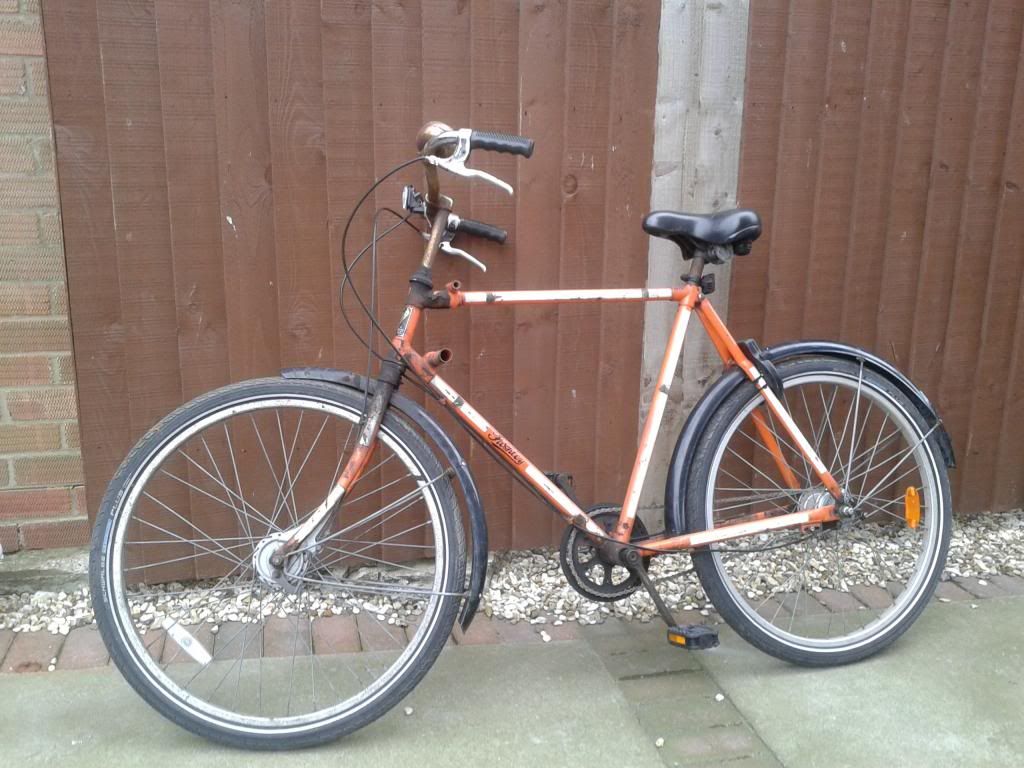 My old work bike - this style ones are all getting scrapped after someone broke the forks on one... I was a bit attached to mine, so I decided to give it a future lease of life at Chateau D
I have massively failed with a series of progress pics, so I'm afraid you'll just have to have the end result!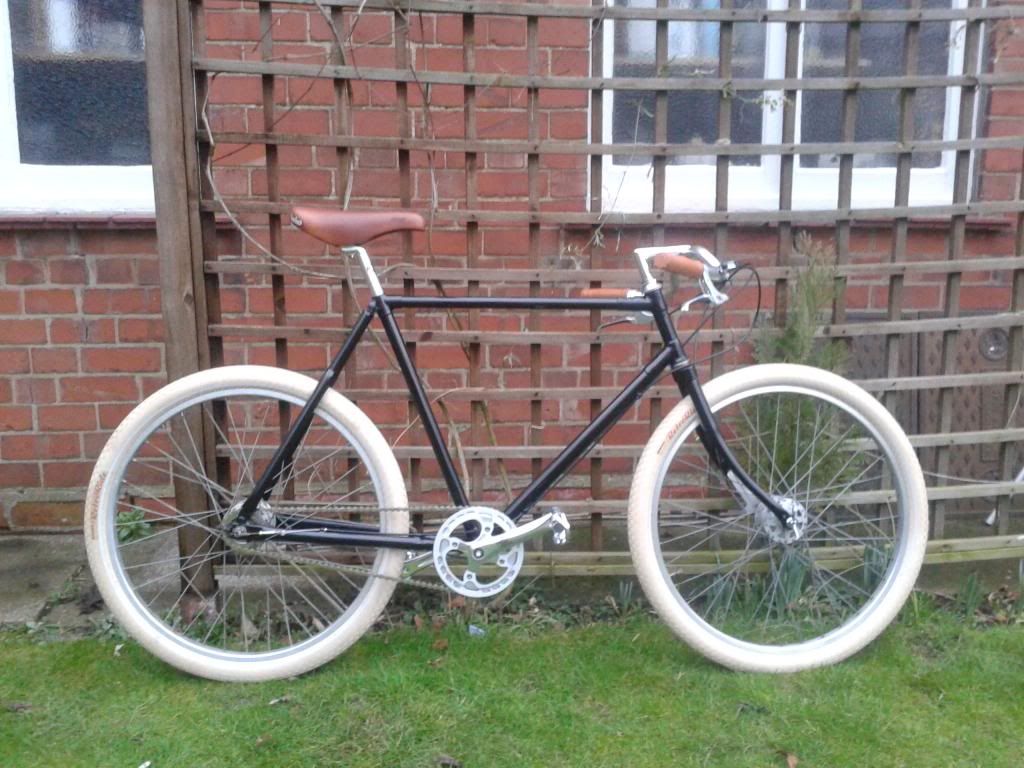 I'm pretty pleased with how it has turned out, 3 speed and drum brakes makes quite a nice ride too
Hope you like, and please feel free to move it if I have failed in my post location!
Cheers,
Mike