Recently changed frames and upgraded to a Rock Lobster.
Completely non retro, even has discs now.
So I'm currently going through my garage and clearing bits.
I have pretty much a complete bike, but for the time being, I'm only selling the frame and forks.
Wanted to keep it all, but I can't afford to.
So,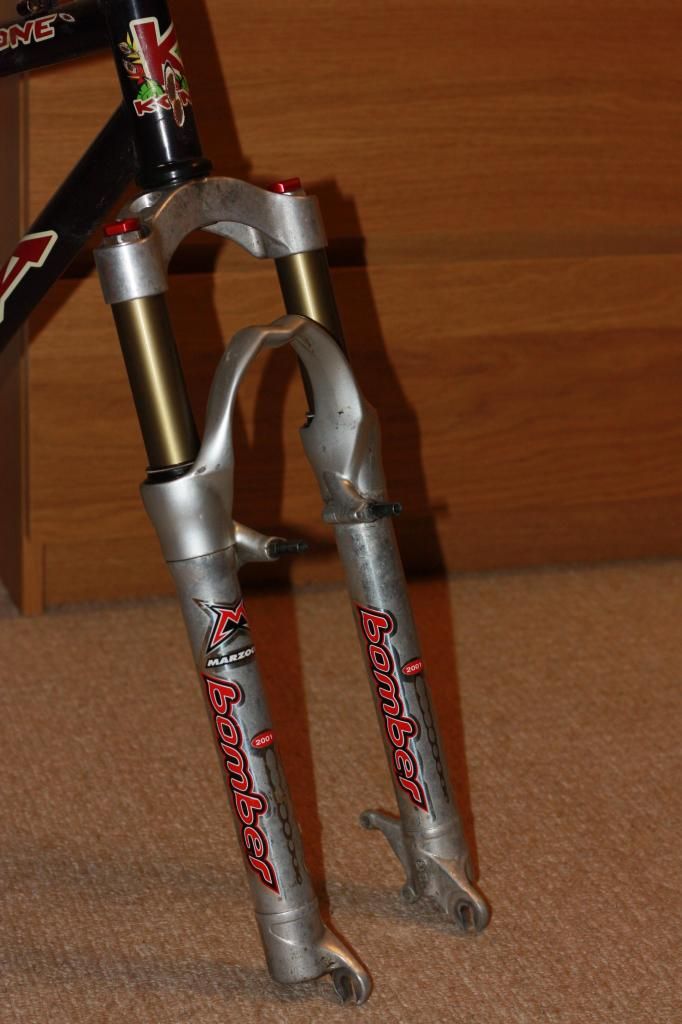 Forks are Marzocchi Bomber Z2 Atom Race 80mm
They are the 2001 model.
Again, used these on the downs and are still good and work great.
No play in bushings and the stanctions are unmarked.
The legs need some polish, which I'll do when I have some free time and get them looking mint again.
Steerer is 170mm
Forks now £50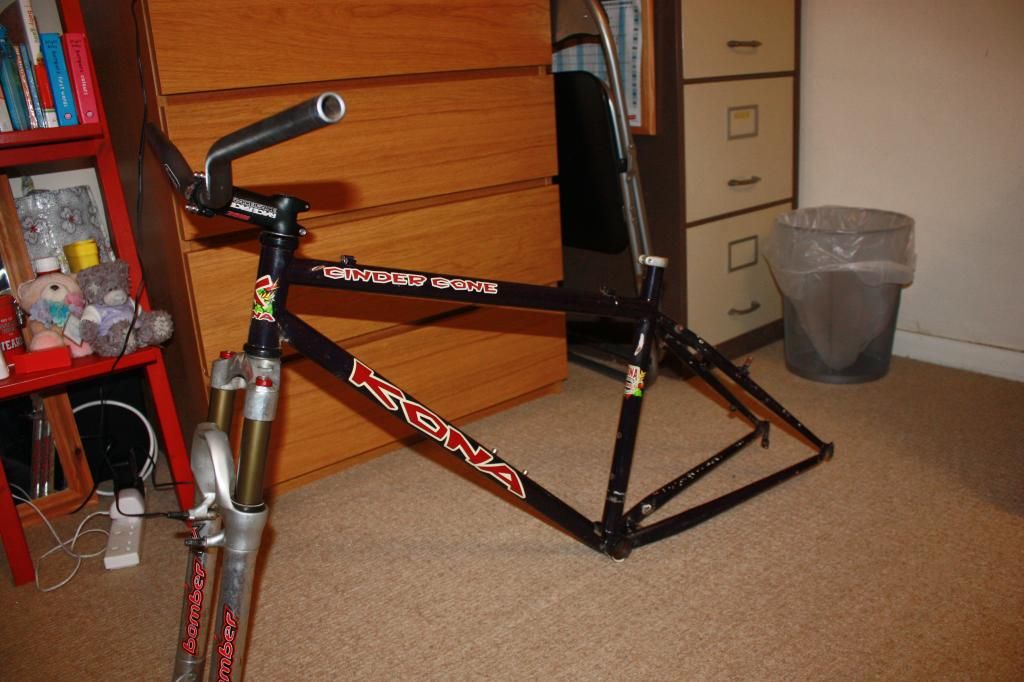 1998 Kona Cinder Cone with 90mm RaceFace Stem, headset and Funn bars.
All threads are still fine, no dents or cracks, but the paintwork is obviously poor.
It was being used across the South downs up until December last year.
Size wise, it measures 17" to top of seat tube and centre of TT is 14 1/2.
I'm 5ft6 and was a nice fit for me.
Frame, bars, HS and stem I'd like £50
SOLD
More pictures here,
http://smg.beta.photobucket.com/user/sterns/library/ForSale?
Any questions, please feel free to ask.
Cheers
tony

_________________
1996 Kona Lava dome
2012 Custom Orange Alpine 160
Colnago Master Olympic