I have for sale a Dura Ace 7700 crankset with bolts, no rings, just the arms.
Very good condition, 172.5mm, all threads, tapers, logos in great condition. Photos show condition but small scratches are not really noticable, its the flash that makes them stand out.
Selling as found the 170mm arms I need.
Looking for £38 delivered first class recorded post within UK, elswhere at cost.
Usual stuff of payment by paypal, cheque etc.
Any interest here then PM me.
Cheers
Jamie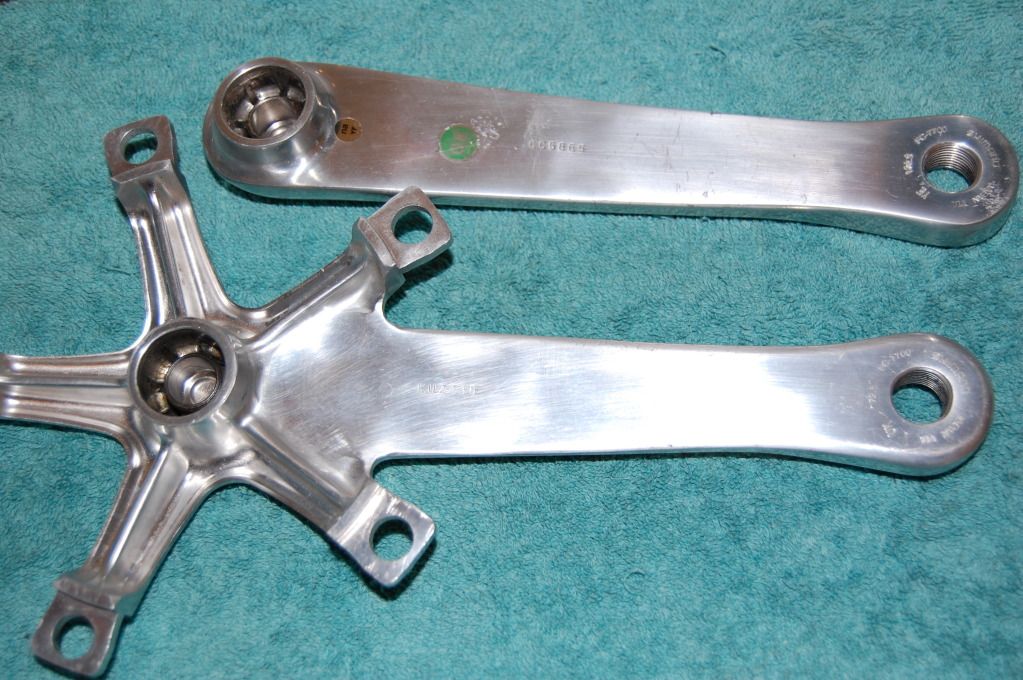 _________________
Carlsberg don't build Singlespeeds but if they did.......they would probably look just like mine.
I've spent half my life on bikes.........the other half I wasted
BLOG:
https://theroadlesspedalled.blogspot.com/