Earlier on in this thread, I stated that the right stem would bring this titanium project to a glorious finish.
Last week on July, 17th (my birthday
...), I received a private message in which fellow forum member, and fellow DEAN Ti owner,
ez054098
reminded me of a dibs that I called -wishfully thinking- in his DEAN build thread.
ez054098 wrote:
Subject: 1994 Dean Titanium - FINISHED 3/1/13
Double-E F wrote:
Jeez, I'm jealous of that stem
.
First dibs if you ever consider selling it
.
Lovely bike, 1994 appears to be one of the best years for DEAN judging all the wonderful frames being showcased around here
!
I scored a 150 Dean Ti stem, so if you want the 135 let me know.
Of course, I was still interested, which I replied to him. And what do you know: July 17th also happened to be Michaels (ez054098) birthday
(though he already celebrated a couple more than me
).
To make a long story short, in the end Michael offered me his titanium DEAN stem for postage only as a birthday gift
.
Yesterday it arrived, together with a set of DEAN decals
!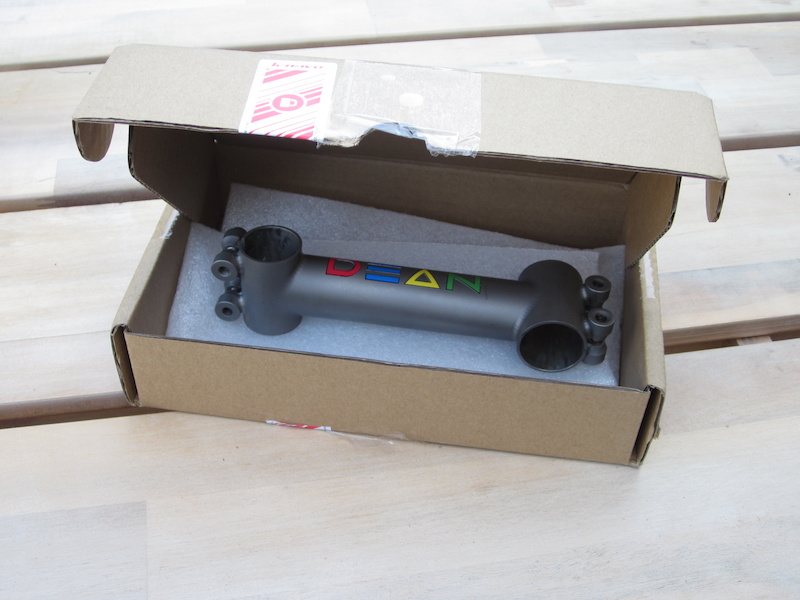 After getting home from work a bit early today, I exchanged the Zooka for that fine Ti example.
Here's an impression of the result
...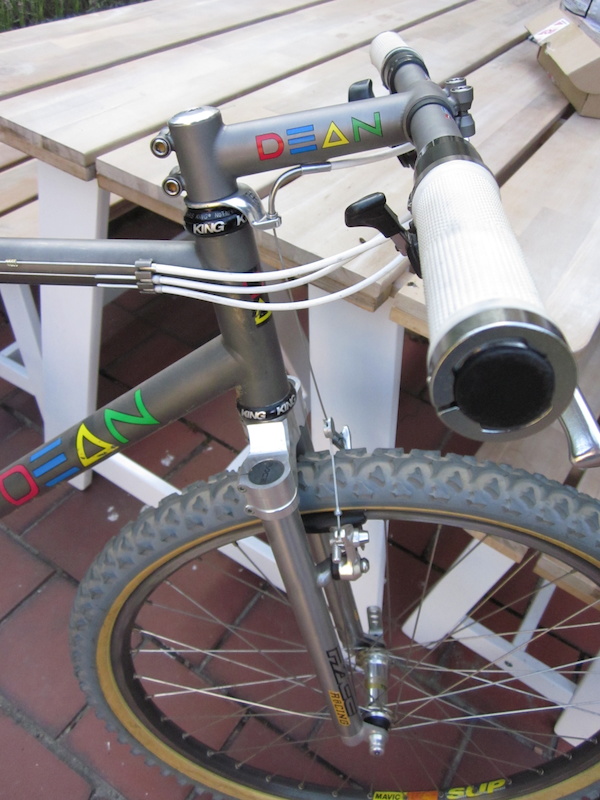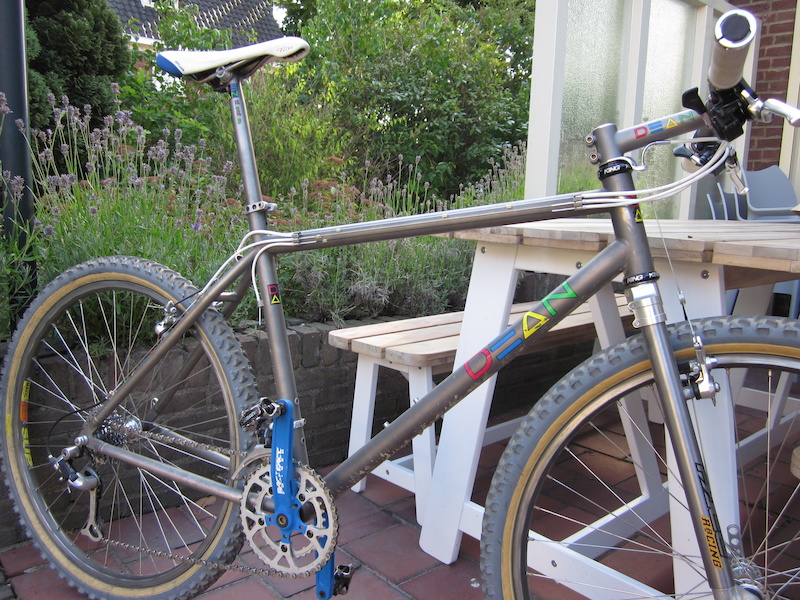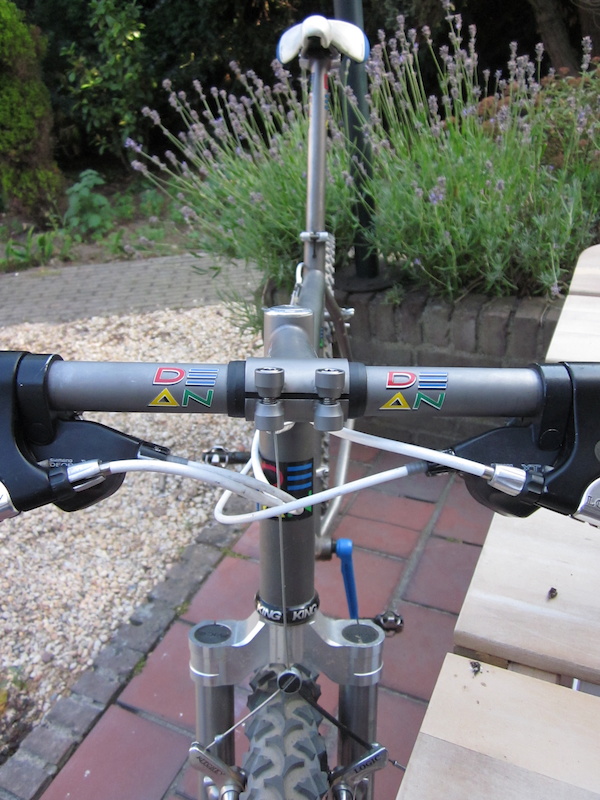 It has been quite a while since I was this happy with a birthday present, thanks to Michael (ez054098),
the official
King of Birthday Karma
.

_________________
Please wait while updating your signature...
................................. [95%]
......................................... [99%]