Post 3 Peaks, and with most of the 853 decal rubbed away, another update with IRC 700x40c tyres (thanks Roy!) - it's now a monster truck that rolls but doesn't grip over everything!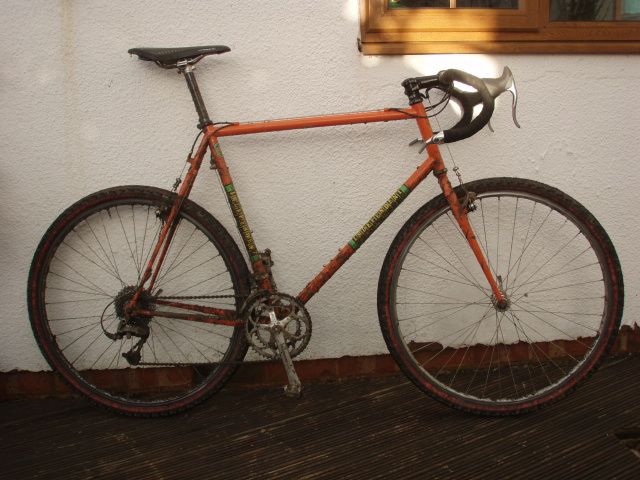 Clearance at the back is very tight on the front mech and at low revs there's certainly some tyre rub.
Fortunately the local woods aren't full of sticky mud and leaves....