Front and Rear Mavic CXP11 rims with Cannondale (Sachs) hubs, Shimano freehub.
No tyres or cassette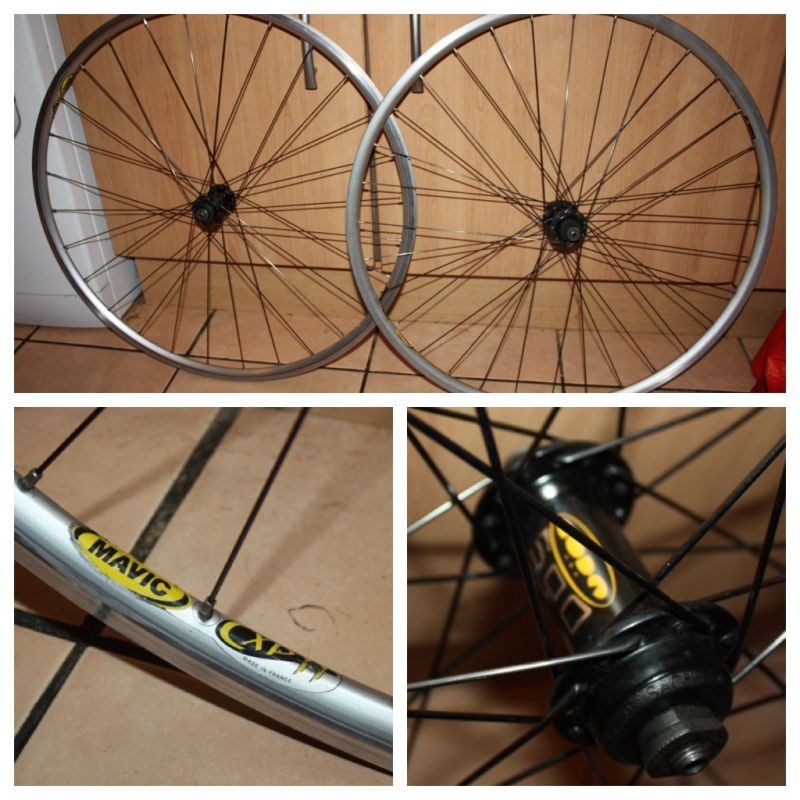 Front wheel is fine and has recently been trued, very little rim wear and hub seems to run fine.
Rear wheel isn't so good, is out of true and would require some work to put right. The shop I took it to advised it was too much work for them to true and it would be easier to put a new rim on, however the Hub is fine and can be used. Again the rim wear is minimal and I would suspect not beyond the wit of man to put straight if you want to put the effort in.
I was going to use these as a winter set but due to the repair issues am willing to let them go.
As such I will sell for
£25 + postage costs.
Will post pictures later though they can be seen in my Cannondale R500 thread on the link in the initial pictures.
_________________
My Rides
2007 Trek Soho 1.0 Hybrid
1999 Cannondale R500 CAAD2 - Restored
http://www.retrobike.co.uk/forum/viewtopic.php?p=1301418
1999 Specialized Stumpjumper FSR XC - Restored