Hello all,
My girlfriend and I have recently purchased a Mercian tandem(not yet finished the build, lots to change). We are really excited about going for long rides and possibly setting it up for touring at some point.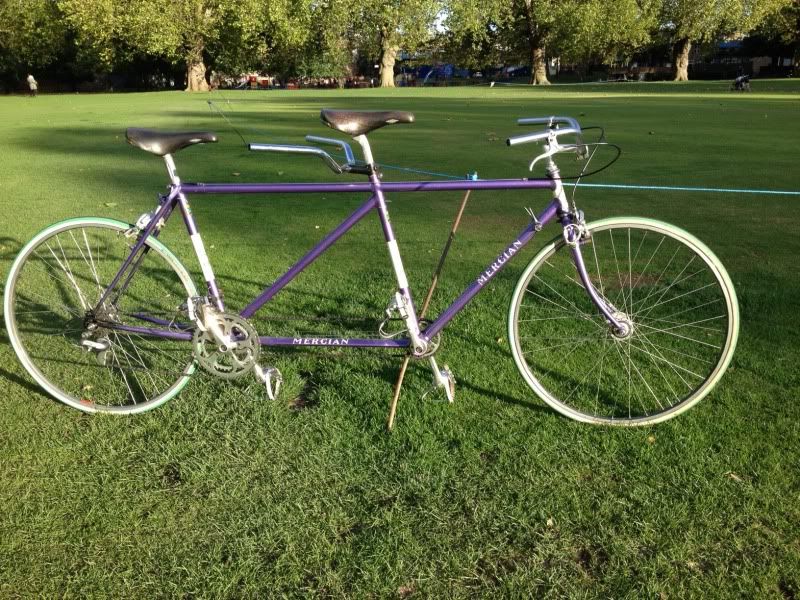 Unfortunately the last owner had used a 26.6 seat pin in the rear seat tube and not 27.2. Due to the clamp being over tightened it has caused a crack into the frame around 1cm deep. While looking at the frame I noticed another around 5mm deep on the front seat tube also. We are reluctant to use it until we have sorted the problem, so that it doesn't get any worse.
Question 1:
Some people have suggested drilling a 3mm hole below the crack and filing down the crack to meet the hole. Has anyone had any experience of this? It fills me with fear just thinking about it.
Question 2(three questions):
Maybe it would be best to take it to a frame builder? Anyone recommend a frame builder in London? How much would i be be expected to pay for this?
I would really appreciate your collective wealth of knowledge on this.
Thanks,
Luke