Given that my usual trails haven't dried out all year, and that I had a nice 853 Rock Lobster frame sat in my shed doing nothing, I decided to throw some bits I had kicking around at it and build a winter bike.
I was going to fit some Marzocchi Bombers I had, but was wanting to build something as simple as possible so started looking at rigid options.
In the end I went for some Salsa Cromoto's.
I also bought one of the SJS Dura-ace 9 speed thumbies, some BB7 brake calipers and a Hope 38T singlespeed chainring.
I've used the Crossride wheels from my Santa Cruz for now.
As this is an experiment, I also bought some flat pedals to try.
I'm still coming to terms with using SPD's and struggled with being clipped in on a recent trip to Wales. (I could of course stick with my toe-clips, but I'm TRYING to change old habits
)
Anyway, I finished it today and took it out for a 25 mile ride in the gloop of The Purbecks.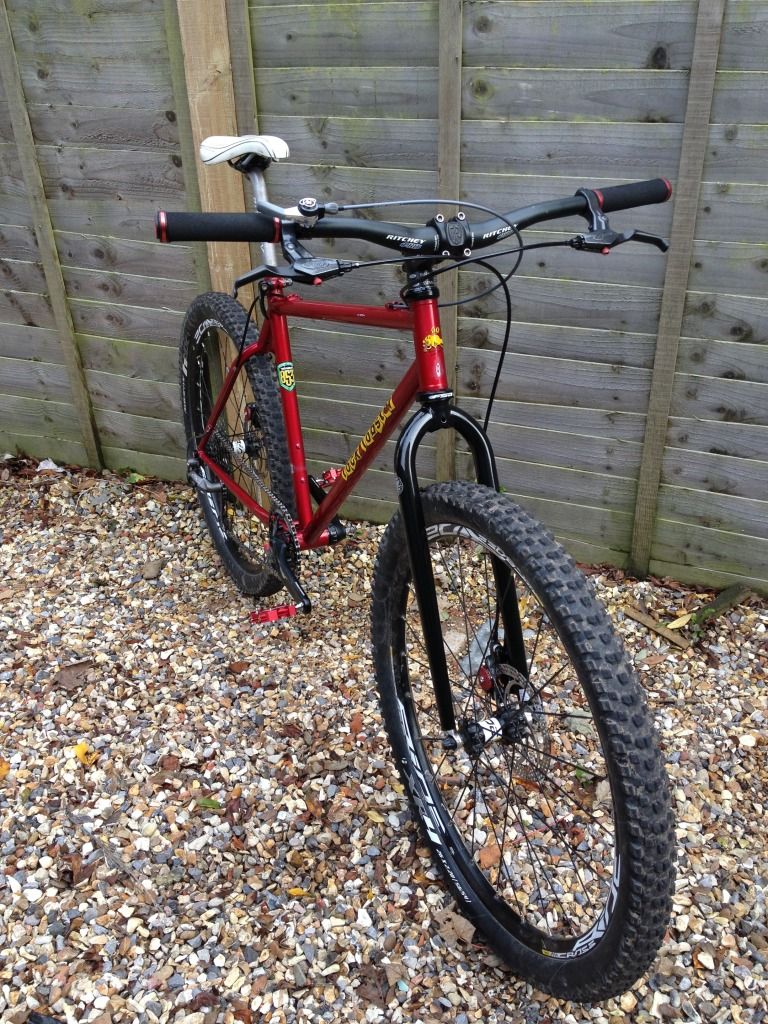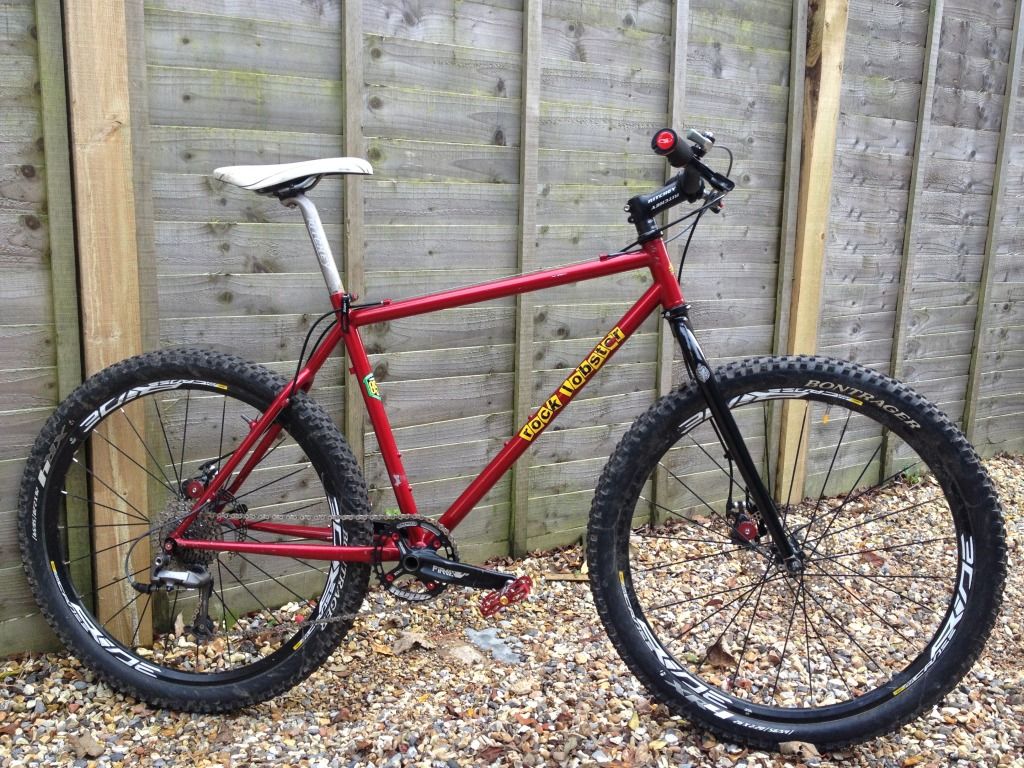 The top of MMF!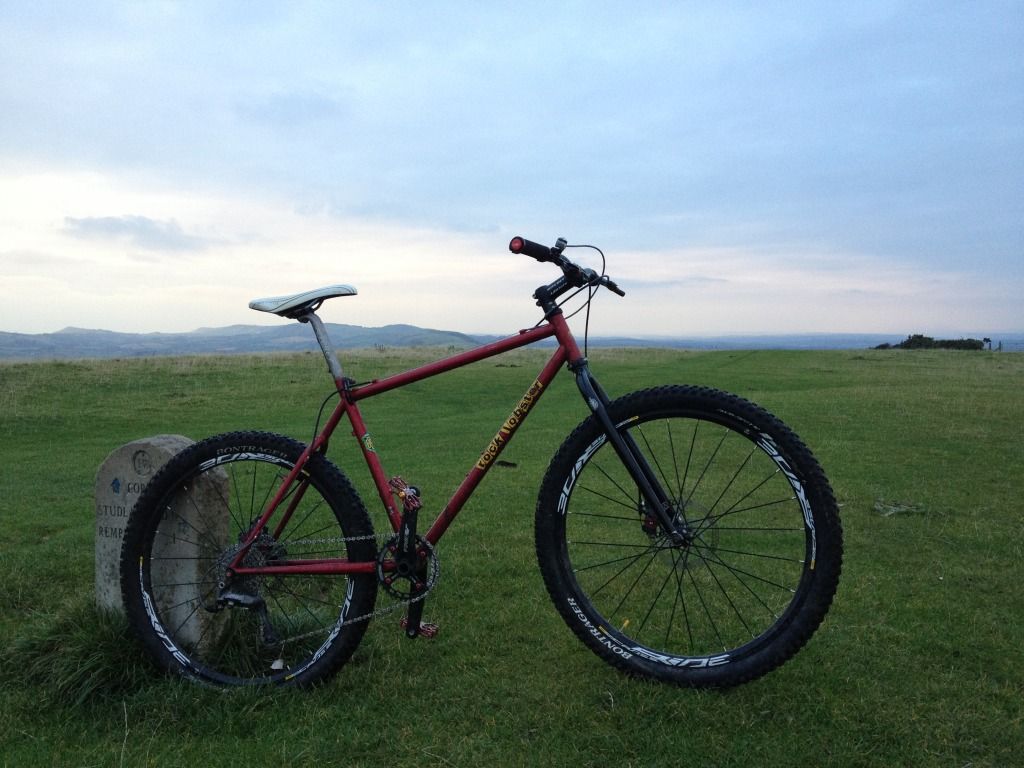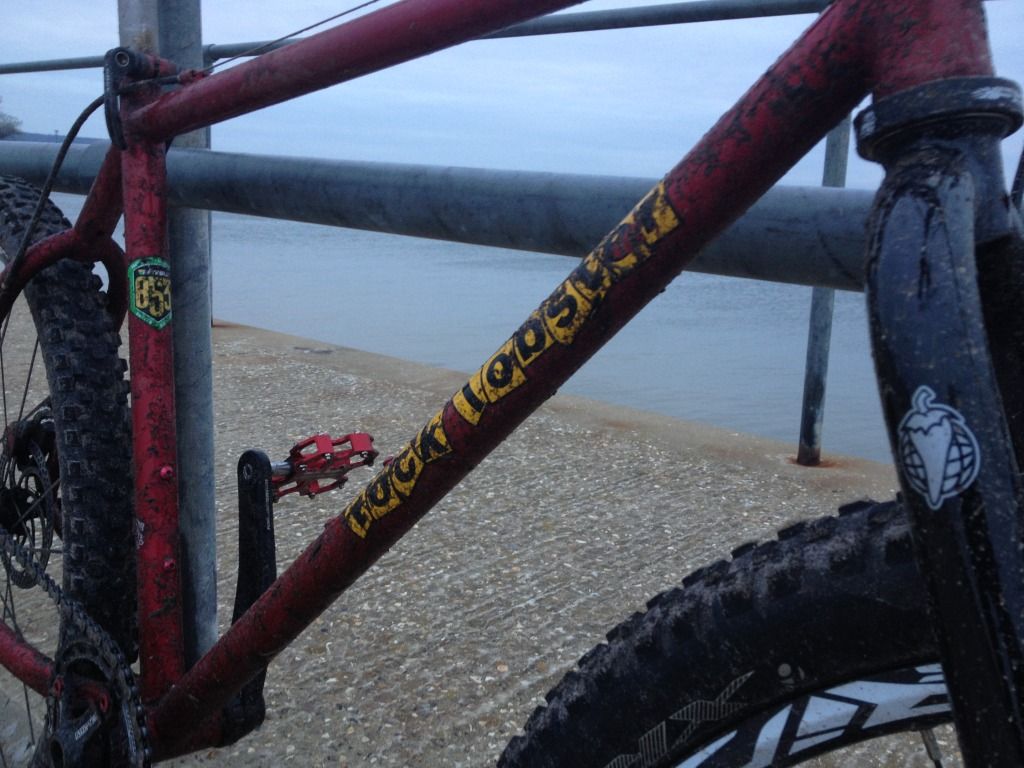 So, the verdict....I loved it! The simplicity of it all was really refreshing, and I didn't need any more gearing than I had.
I'll be changing the seat post and saddle pretty mush straight away, and I'll keep my eyes peeled for some lighter cranks.
Can't see my Santa Cruz getting much use this winter