Scans of the quirky French bikes
Vitus was of course most famous of their lugged aluminium road frames. In the hey days of mountainbiking they also introduced a lugged mountainbike frame and when welding became a more common technique also a welded model was introduced. Both count as quite unique and rare. In this topic featured: both the CL1 and SC1!
Vitus CL1 in the 1992 Jan Janssen catalogue: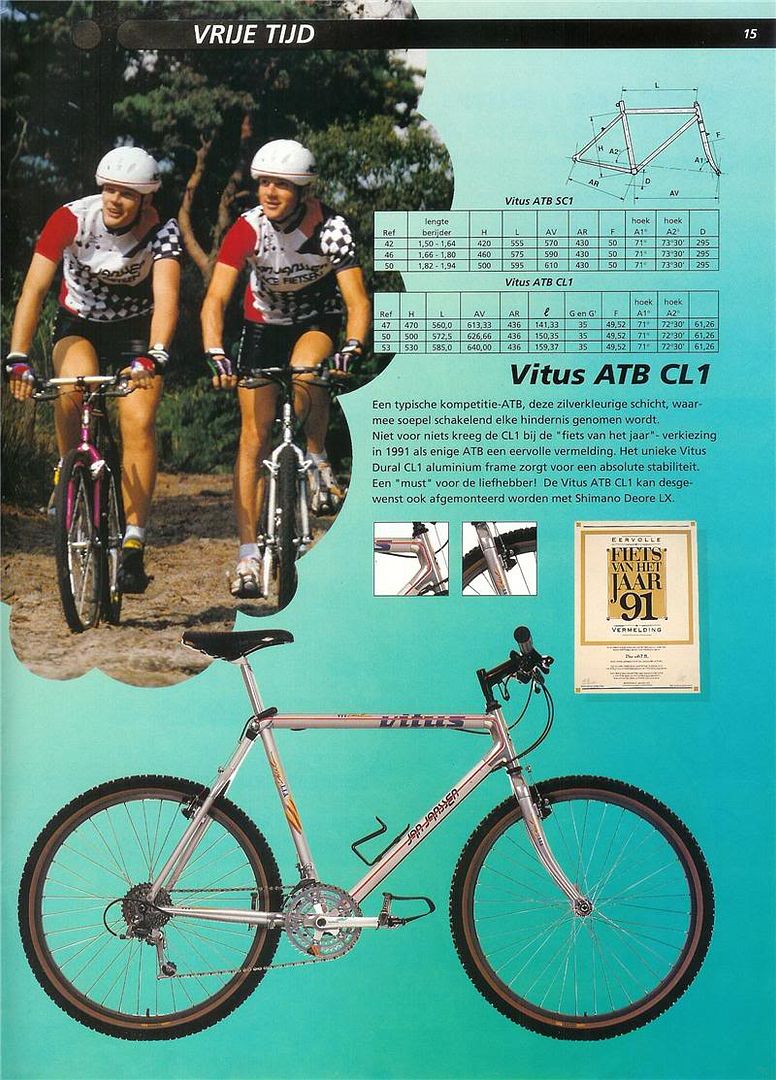 Jan Janssen is a bicycle brand in Holland by Jan Janssen. Jan Janssen is an ex pro and the '68 TdF winner. Janssen brought the Vitus frames with the his decal sticked on it on the Dutch market.
CL1 features:
- lugged and bolted construction
- quirky seatpost clamp (like with Cattlehead or Ringle ahead stems)
- gear cables run hidden under a removeable plastic cover under the down tube
- rear brake cable runs hidden under the top tube
- squarish top- and down tube
- option for both canti (seat stay) and U-brake (under chain stay)
- anodized tubing
SC1 is the 1992 Jan Janssen catalogue:
SC1 features:
Like the CL1, but...
- welded
- conventional seat post clamp
- no U-brake option
In the 1993 catalogue:
The detail pics show the lugged fork and the XTR option.
In the 1994 catalogue: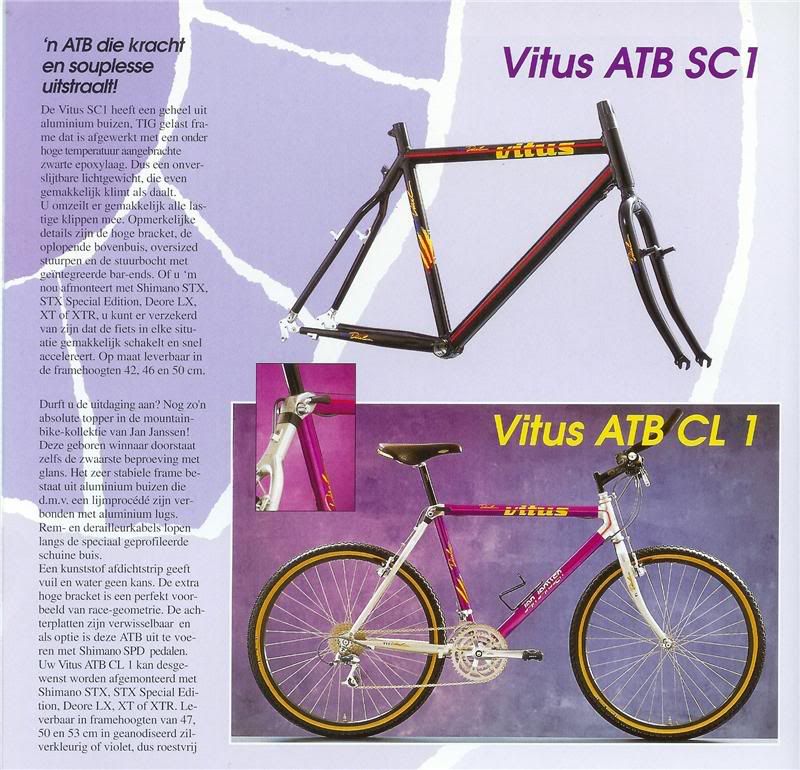 Now shown with welded fork for the SC1.
Two ads from early 90s AllTerrainBike magazine issues: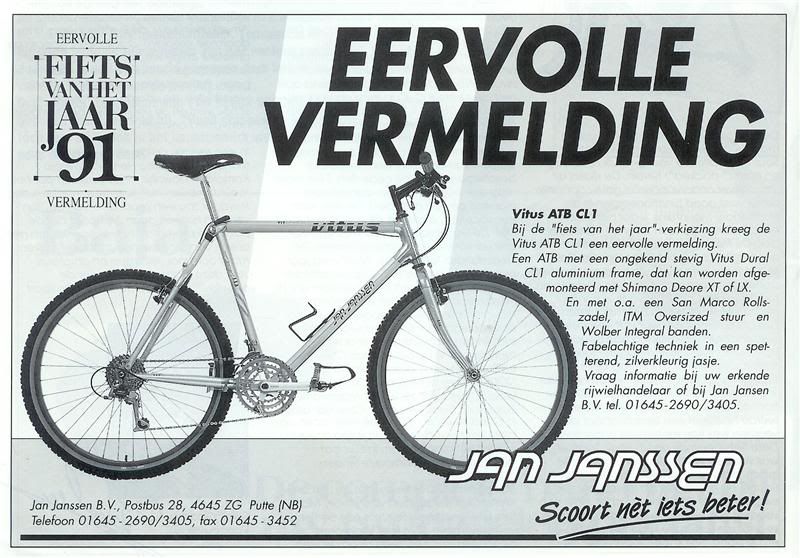 Pics of the frames by myself:
Many more pics of the SC1

HERE