A bit more progress, lots more problems
Got the sump chopped to fit the front crossmember, still needs a bit more chopped off to clear the steering rack (which bolts onto the crossmember), will also need to alter the oil pick up pipe inside the sump as this was sitting down in the bit i've chopped out.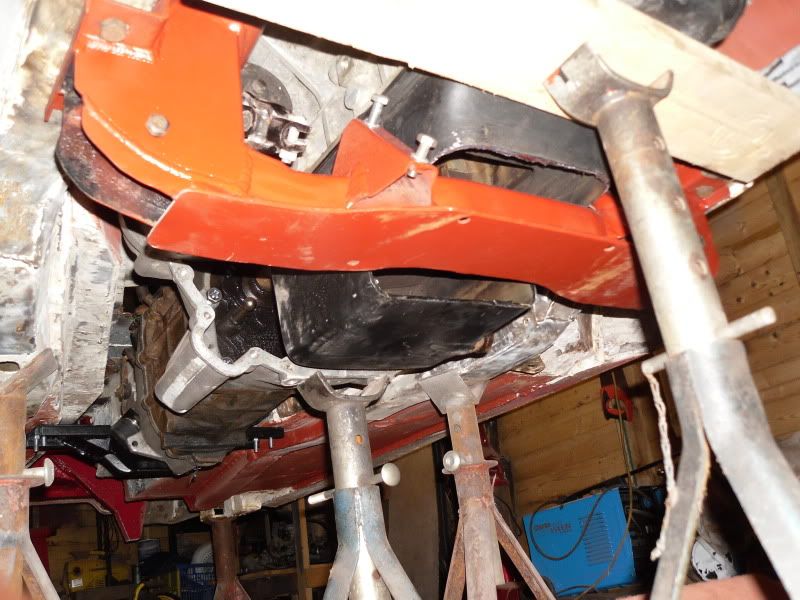 This is another problem, ain't got a hope in hell of getting an exhaust manifold past this lot, in it's previous life the car ran it's Rover V8 dry sumped and chassis mounted, recon this would have provided space for the exhaust manifolds (probably block huggers), i'm running the motor with a conventional sump and crossmember mounted.
Couple of options though, i could run the R/H manifold backwards, downpipe crossing the front of the engine round to the other side.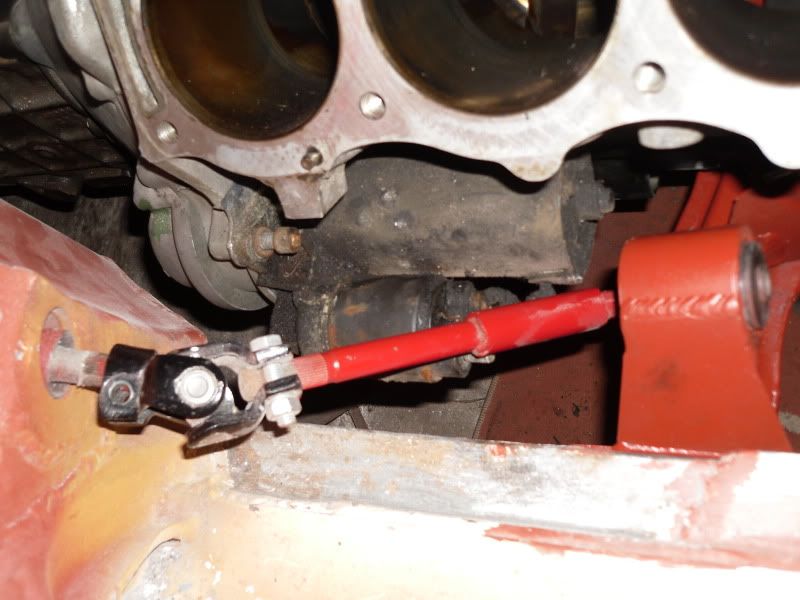 Or i could fabricate custom manifolds that go up and down into the huge voids either side of the gearbox, never made exhaust manifolds before but it sounds like it'd be fun.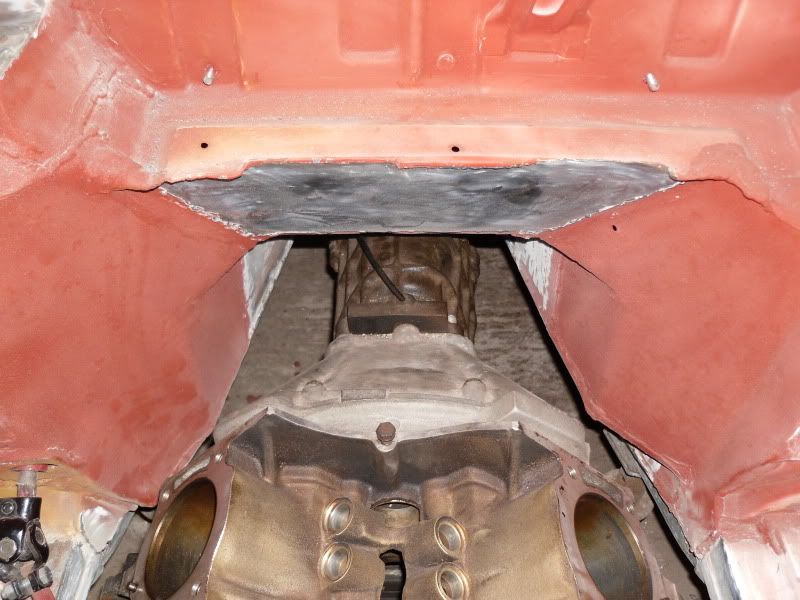 Got the gearstick shortened and angled back a bit, temporeraly mounted the steering wheel and handbrake to make sure it'd clear these, will be changing the ugly Sherpa van gearnob.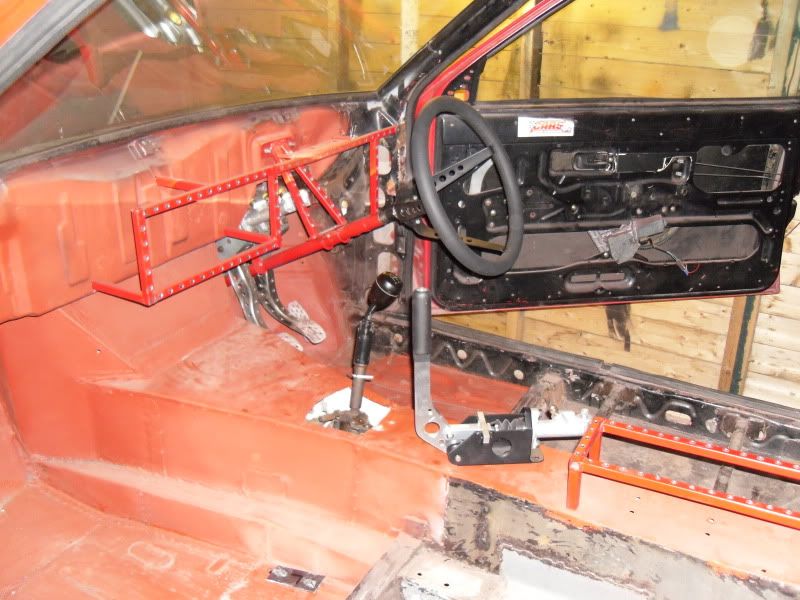 Wont be the most comfortable car but it does'nt need to be.