poolio wrote:
After the sad demise of my Orange Clocky (91)... just picked this up from the Bay, for £52... looks like the chain's gone but other than that... fingers crossed. So... as a former Orange boy, how does the New GT Kid on the Block go about showing this GT Tempest some love?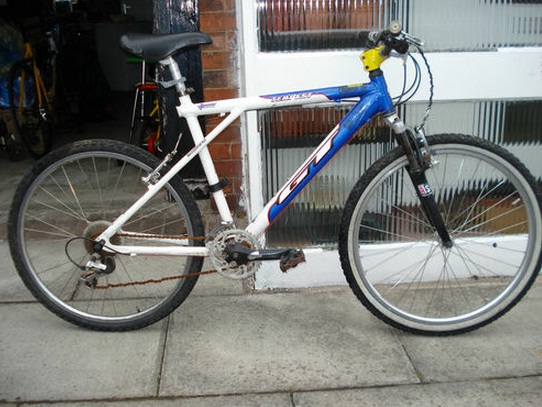 First, re-cabled the beastie...
Then whipped this off...
And stuck these on... longer GT stem, Orange Supercross 2 Riser bar, Onza bar ends...
Needed a spacer... went carbon! £1.99 at evans.. mispriced?
Then the eBay fairy visited (with a contribution from richbamboozle)
Now it looks more like this...
How many links should you take out of a new chain? Is there a rule of thumb / guidance on chain length... it was really slack so I took 4 links out, but now it looks too short, obviously I'm gonna put a link back in, but does it matter if it's one or two links..?! Any tips.. think this is a tad short!