I'm going to get myself a new steed on the NHS Cycle to Work scheme. I live in the Vale of Glamorgan, where we literally have hundreds and hundreds of miles worth of quiet country lanes, so I figured I'd treat myself to a new road bike and dip my toe into the "Dark Side"..
I'm not going to do anything competitive, and as I'm new to it all, I'd be looking at getting a bike with a triple chainset up front (for the time-being anyway). I want to spend £1,000 as I can afford the salary sacrifice, and would save quite a bit of money on the bike if I did it via the C2W scheme.
I've narrowed my choice down to either a
Cube Peloton Race
(£999 with 105 groupset, Easton wheels and Ultegra Rear Mech):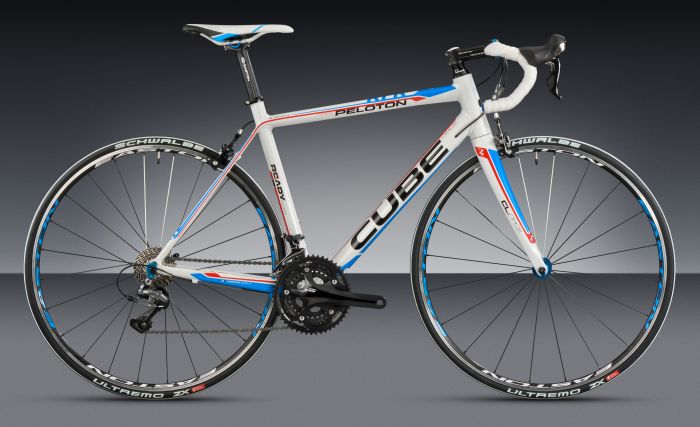 Or a
Moda Rubato
(£999 with American Classic Wheels, but Mechs/Shifters/Brakes which I've never heard of!):
Both bikes receive great reviews and I understand that the frame on the Cube isn't quite as good as the one on the Moda. However the spec of the Cube seems to be considerably better (and it looks nicer - yes I'm fickle
)...
To be honest, I wouldn't really look to 'upgrade' any of the bits on it, so the 'buy the one with the best frame' theory doesn't really apply in this case, especially as there's so little between the two in terms of quality. I'm going to use the bike for 12 months, and if I really enjoy road cycling then I'd look to upgrade the whole thing, rather than specific bits.
Has anyone got any experience of either of these 2 bikes?
Please don't make any alternative suggestions - These are the 2 bikes I've narrowed it down to and I've looked at the alternatives from Trek, Focus, Felt, Generalized, Ghost and Mekk.
Thanks