Here you go chap. Done a bit more...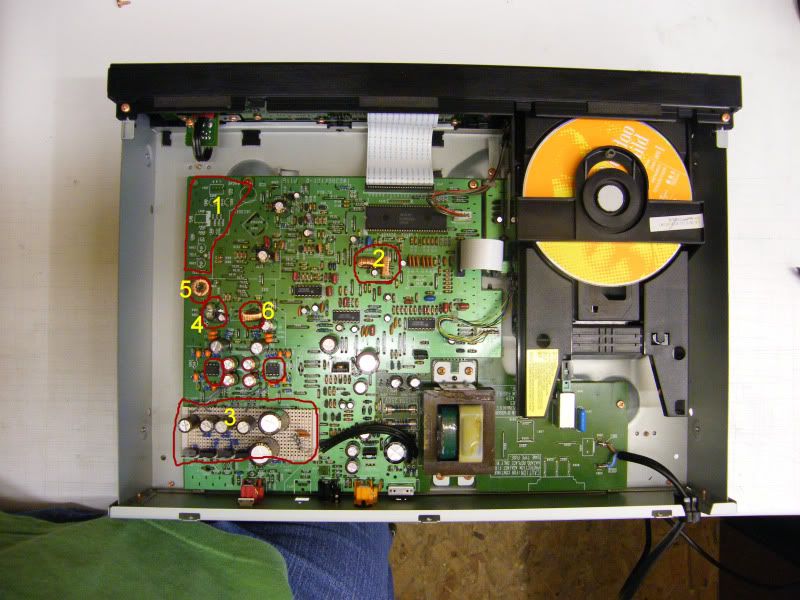 1) Headphone amp + power supplies removed
2) Power feed to servo controller cleaned up with passive filters
3*) Dedicated and balanced left / right +/-15v power supplies for analogue output stages designed / built - more headroom, lower noise design than original 12v supply
4) DAC clock layout rejigged to reduce trace inductance and probably reduce clock jitter and noise. XTAL case bonded to ground and glued to board with hot glue
5 & 6) Passive filtering for digital DAC supply (will replace this 5v supply with it's own dedicated supply next)
* This board sits where the output buffer was before it, and all mute circuits were removed. No pops or cracks, ultra quiet.
Output is DC coupled as the supplies are matched so there is no DC offset at the O/P's of the op-amps.

_________________
"Two very small men cutting steps in the roof of the world"