Wassup guys? How's everything going? I hope all's well!
Ended work early today and I couldn't fight the urge to get the Moots into the trails. Here are some photos I took during my rest stop at one of Singapore's iconic places, Bukit Timah Hill. As most have already know, we don't have much land here in Singapore so to have a trail itself is already a blessing!
It's my 2nd time in a week and I am really proud of this bike. It handles well, climbs well and it goes down really quick as well. The last bike which I had fond memories of was my Cannondale Beast of the East. It seems, this is the next one!
As semi-school was pointed out, the rear bobs quite a bit. And it is especially obvious when you're on the road. Once off-road, it really smoothens out the ride.
As you might have already realized, the wheels and tires are different. I've managed to acquire a set of White Industry Araya wheels from sidekick and also fitted my old Panaracer Magic, which I had transfered from my Klein Adroit for trashing. The brakes have also been changed out to my M900 cantis for ease of usage. Unfortunately, the brake pads are drying up so I'll have to hunt around for replacements. Anyway knows where to get the Koolstop ones???
Enjoy the photos!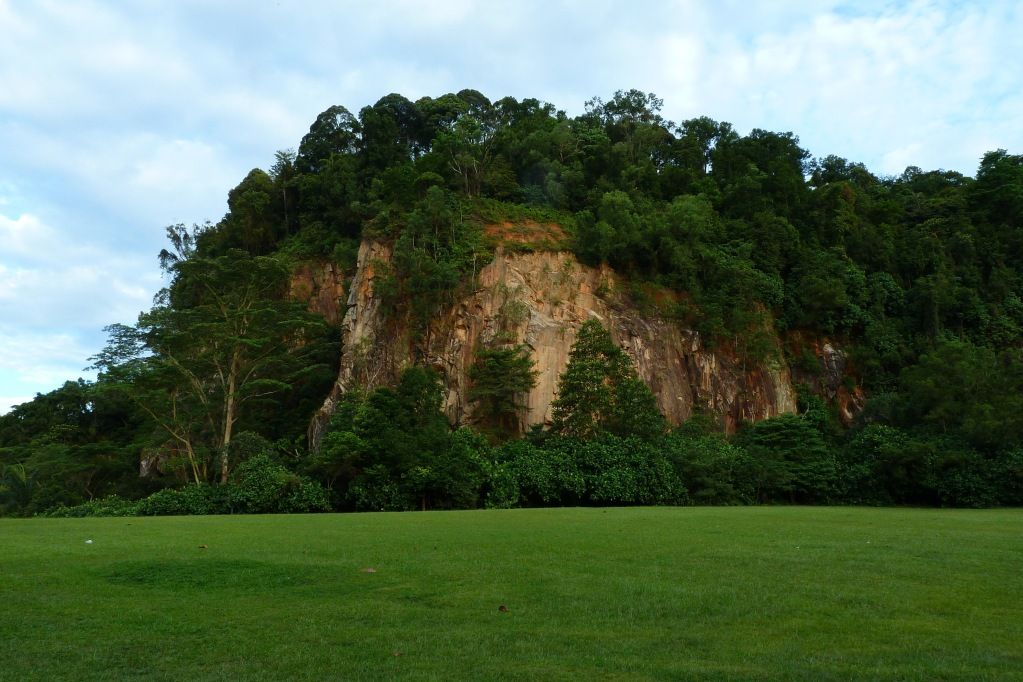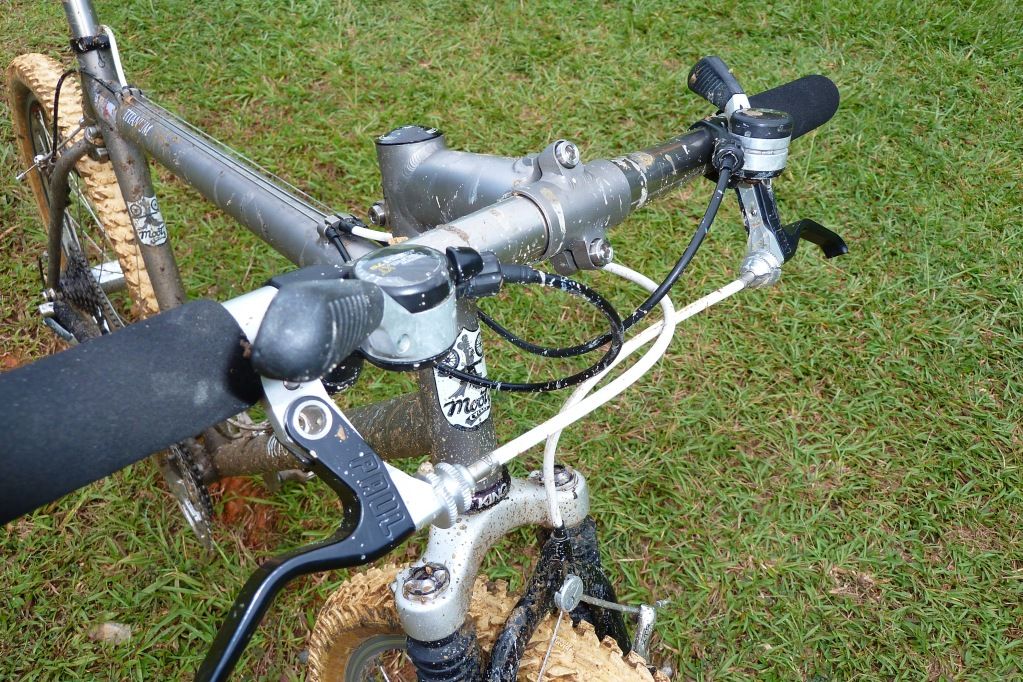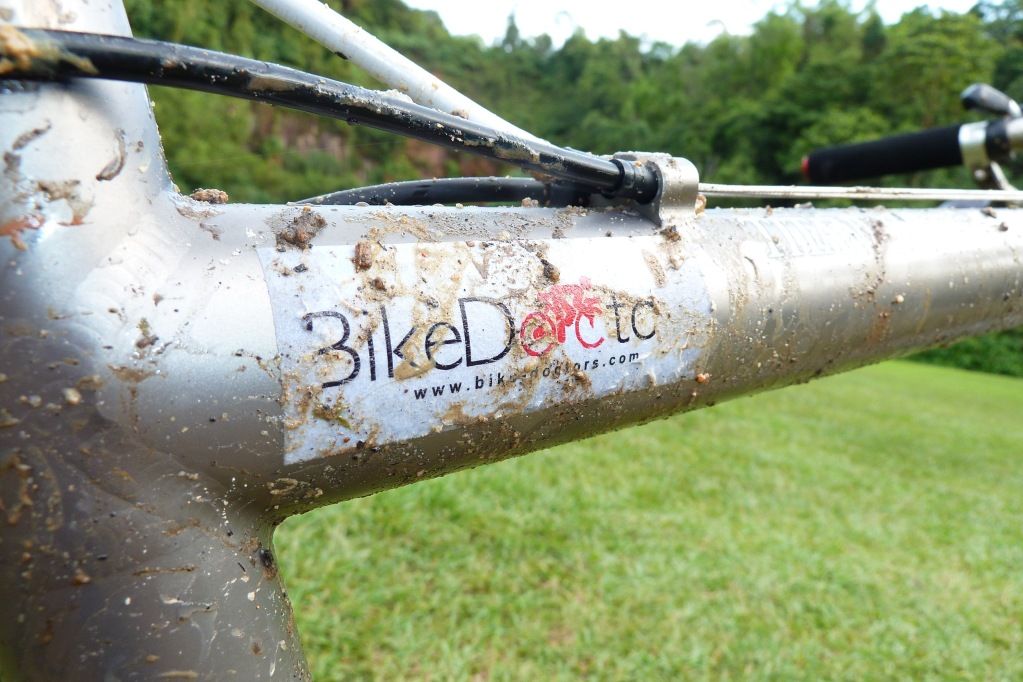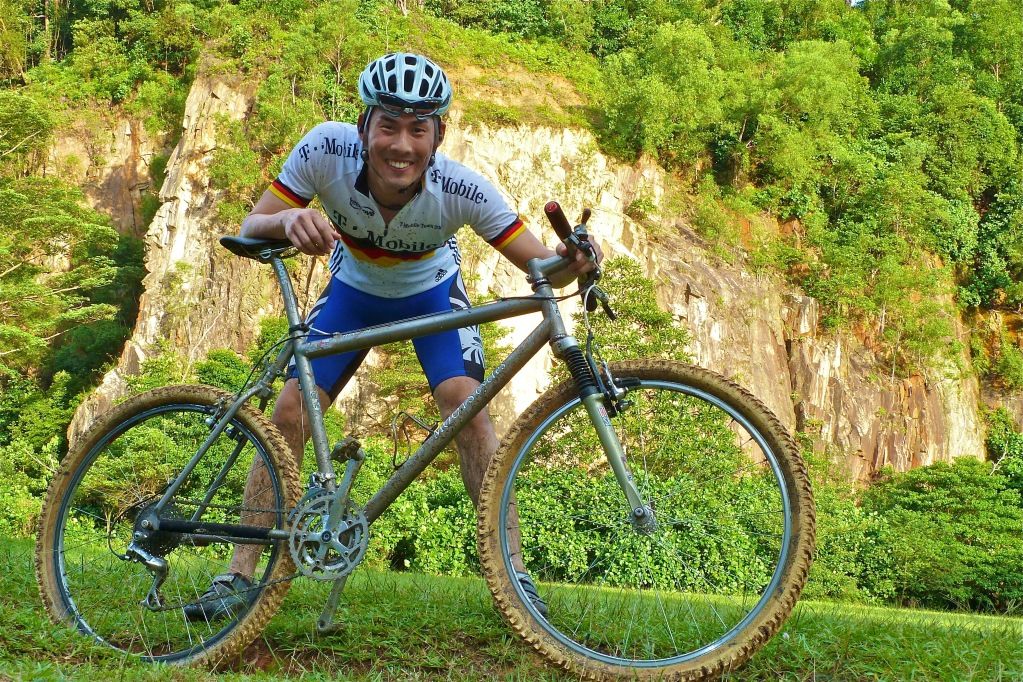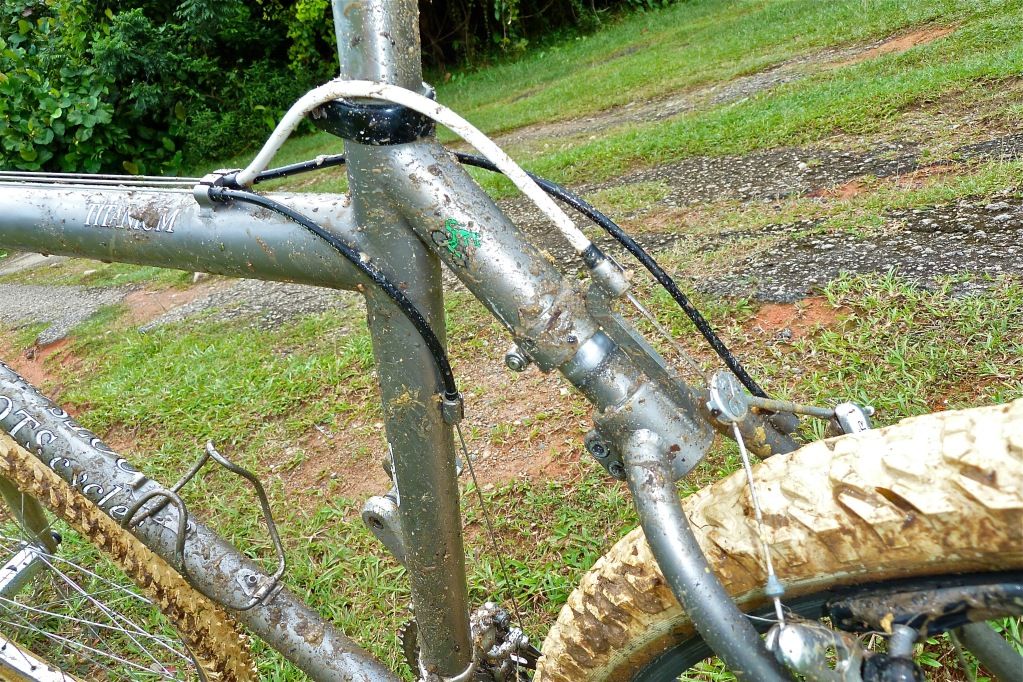 _________________
89 Merlin Ti Rd
, 89 Merlin Ti MTB], 96 Cannondale Beast of the Beast, ,
97 Morati Ti Pro Lite HC1.1,
Litespeed Trike
, 17 Lynskey Helix Sport, 17 Lynskey Ridgeline F140 27.5.