The Cadex is finished in it's current guise... it is the ex Beavis frame and is currently sporting Pace RC37 triple clamps until some elastomers for my Manitou 1's arrive this week!
Was hoping to get close to the 10 kilo/22lb barrier, but in truth it's 11kg/24lb.
Spec
1993 Giant CFM3 Carbon tubed with Alloy lugs frame
Pace RC37 XC forks (as above to be replaced with a minty set of manitou 1's with freshly purchased carbon brace!)
M950 Chainset, V's, levers, shifters, hubs, cassette, mechs
Mavic 517 rims
Syncros post
Onza ti pedals
Club roost stem (waiting for nice ATAC to turn up), not sure what I will run when the M1's go on
Ritchey Bar
Tyres are Alpha bite and Psycho...
Slightly porny Onza bar ends and USE Ti spinstix
Rides surprisingly well with the silly forks on. Will post more pis when it goes back to the M1's...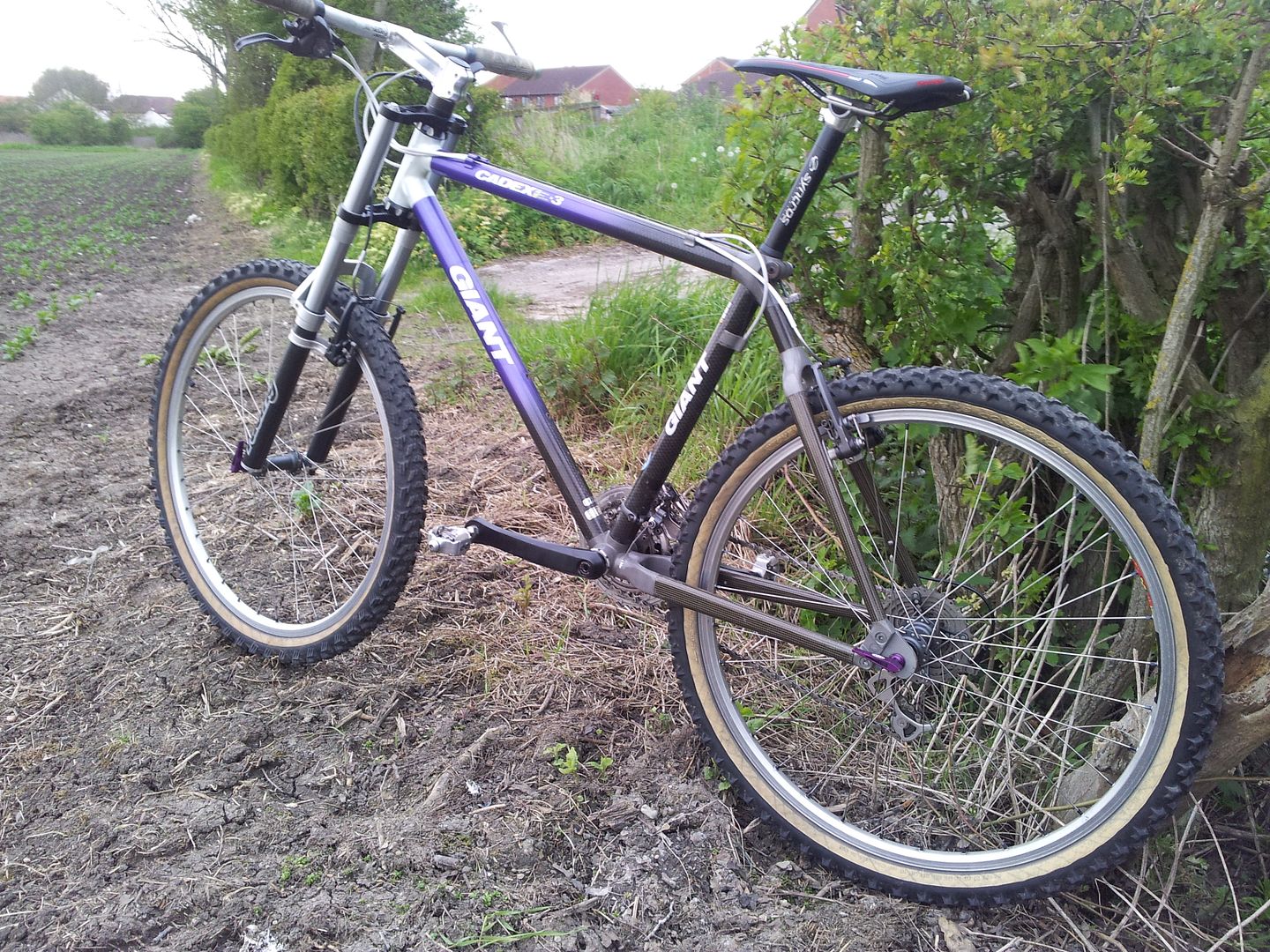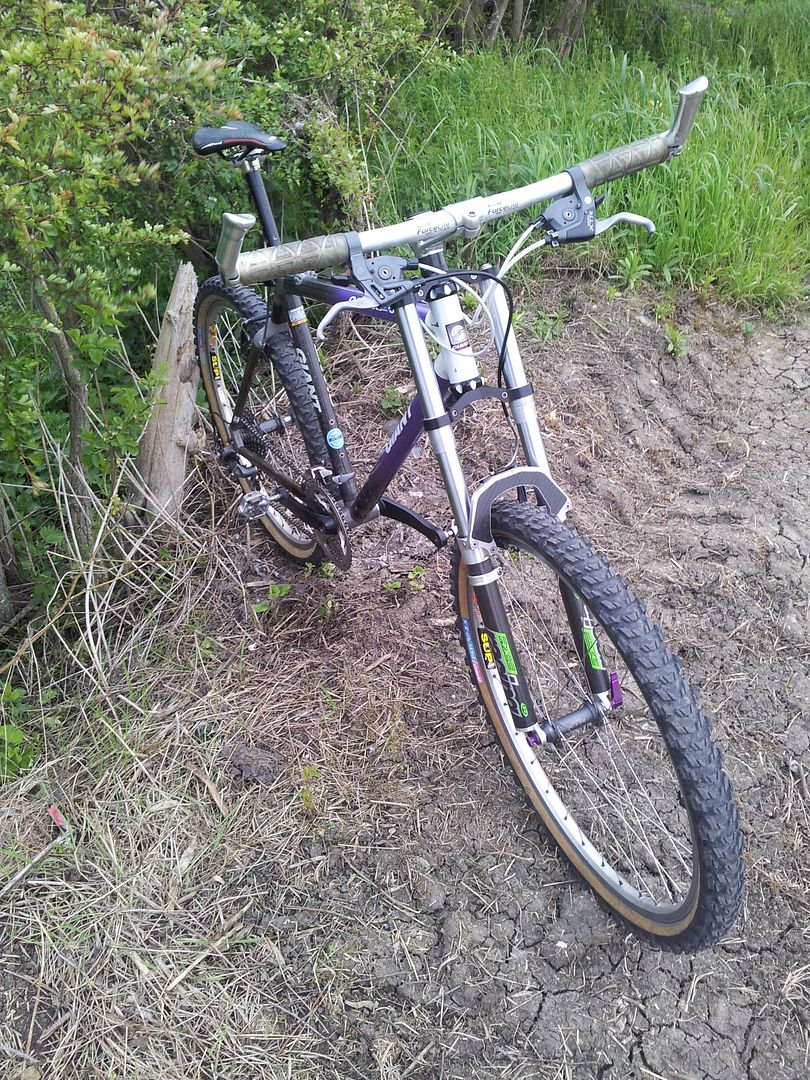 _________________
Back in the Dekerf Mountain Club - Hurrah! (1995)
Trek STP-300 (2001)
GT Zaskar (1992)
Dave Lloyd Tirant (Road) Paul Milnes X Bike (2013)