I dont want this to be to premature and I don't want to go into to much detail as yet (else someone else may build it first PARANOID! haha) but I have to get it started even thou its going to take a while.
So here goes I've managed to get my hands on a Haro DHR made by Intense, its basically a mix of the old Uzzi dh with some M1 bits and M1 geometry stickered up as Haro for when Minnaar and Hannah were riding for them back in 2003
Shes a bit battered and bruised but in good condition no cracks anywhere (as these frames are known for being lighter and thiner than the m1) but shes off for a soda blasting or I may opt to do it myself with paint stripper.
This is a rocker from an Intense M1 I managed to get my hands on as the DHR frame comes with the older Uzzi 2 piece rocker thats more flexy and prone to snapping. This fits straight on and this is the same piece as what Minnaar and Hannah had on there bikes and what other people have done to there production frames.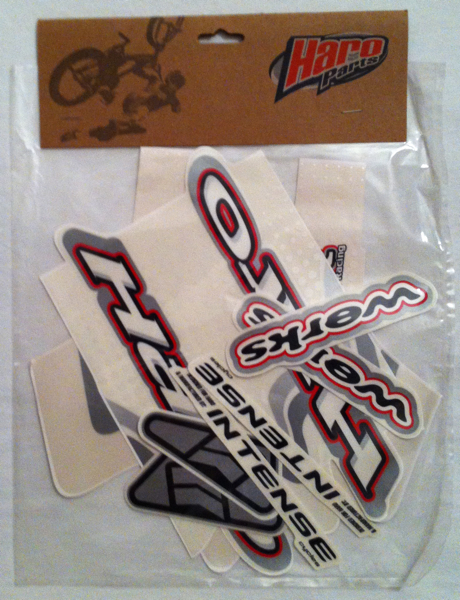 These arrived today and its funny as I'm more stocked about these, brand new DHR stickers still in the packet its funny what you can source when you ask enough people. 10 years old and brand new.