Right, I know this is a silly question but from this photo of the tyre size, I assume my wheels are 27 1/14?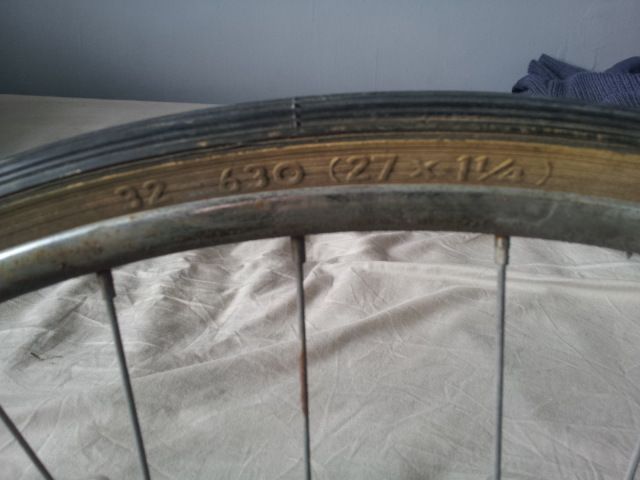 The only reason I ask is because the wheels are blatantly not 27 inches in diameter but that might just be me not understanding how the sizing works.
I am just wanting to check as have now got the frame back from the paintshop and need to start putting it back together. I cant really afford to get the wrong ones. I think I might have to do some hunting around to get some with 120mm rear spacing.
Help appreciated.