*UPDATE*
Within (only) 6 months, some progress. that whole "progress should be rapid".......er...
I've been busy
ok, the first job-stopper was the rims(poorly) but, now new ones laced into the deore hubs using the same spokes, all done!
next, fork/stem issues. my heart bled when i had to swap out the original forks but, the short steerer tube and forward off-set was causing concern for my compatibility on this machine. you see, i'm pretty tall and need a fairly long stem as i cant alter the top tube as easy
,. this meant a direct clash with the forks and their generous forward kick-out, the steering would have been rather twitchy with any stem over 120mm...
IF ONLY it was that simple! as i wanted to build from stock the chice of forks were plenty but, the right amount of thread? the ability to take the headset crown race i was offering up? you get the picture!
finally these chrome efforts had the 'juice' and look ok considering other silver flashes throughout the bike as a whole. my train of thought was if i can get the steerer above stock height then i can afford to jack the quill stem up to an acceptable height for comfort and within safety parameters. so far the gel of this is just right. i digress....have you ever had various forks, headset components and had to hybridise things to keep things moving forward? well, thats my story anyway. just as i assembled a good headset from stock, to realise the crown was way to tight for the forks. having then found a suitable crown....the lower cup won't mate with it very well. you know, the one you just spent 20 minutes installing.
rant over.
some things you can just buy but i'm all for taking my time on this one and using my spares and time to get it how i want it. also it's worth mentioning that this never was going to be a bottom-up resto but, more of a make do and mend job.
stem. i threatened the bike with some nasty examples and was pleased with the one now installed as it has a good balance of practicality and elegance. after all we are dealing with canti brakes and the roller is a god send as it eliminated some hanger/spacer concerns i had beforehand.
cassette. this stood for a good clean up in white spirit and i'm hoping it marries a new HG chain that is arriving soon. hubs have had a strip out and rebuild too. some brake block are being looked at as well (needed).
i found a crud plug for the lower fork steerer too, nice touch i think
no skin-walls either i'm afraid as i found some decent wolber tyres and have no skin-walls up for the punishment this bike will see on the moors and dales
. the outer chain ring is more aesthetic really as i'm a middle and small guy, so to speak.
so, chain, blocks and a once over and, i'm riding! love the thumbies too. i can't get over how precise and clean the indexing is. sti. for conparison is way too complicated and prone to failure, less is more
some pics, thanks to vern (kaya) for the front crud guard. looks right and as mellow and faded as the rest of the paintwork, that's true in-keeping!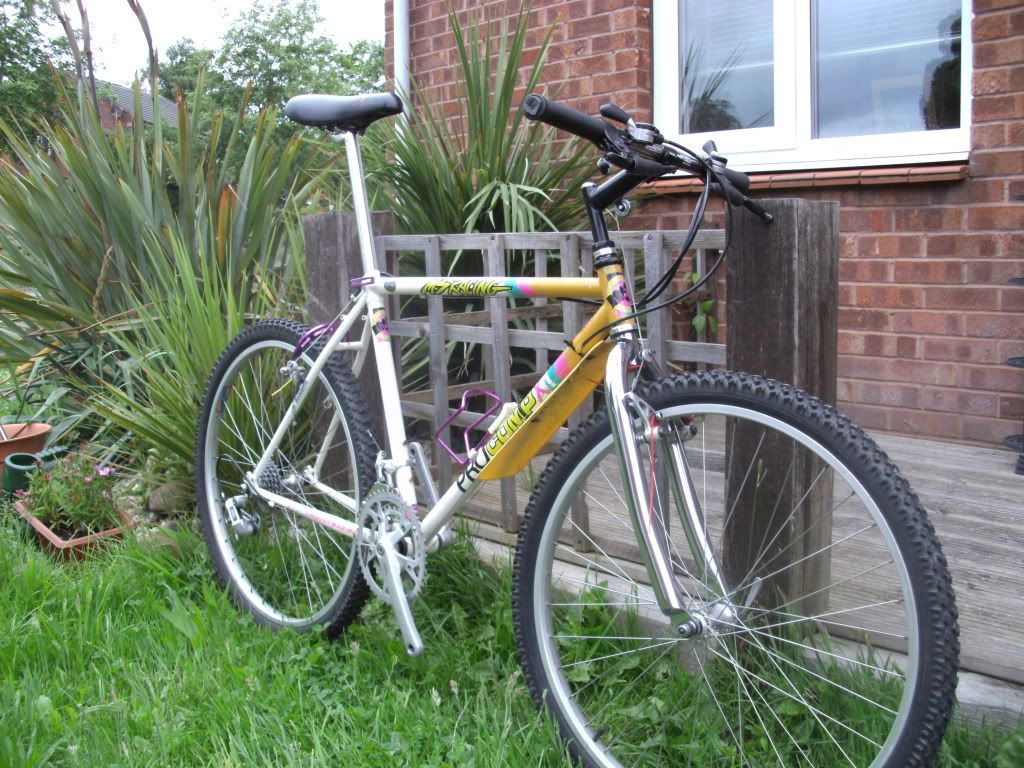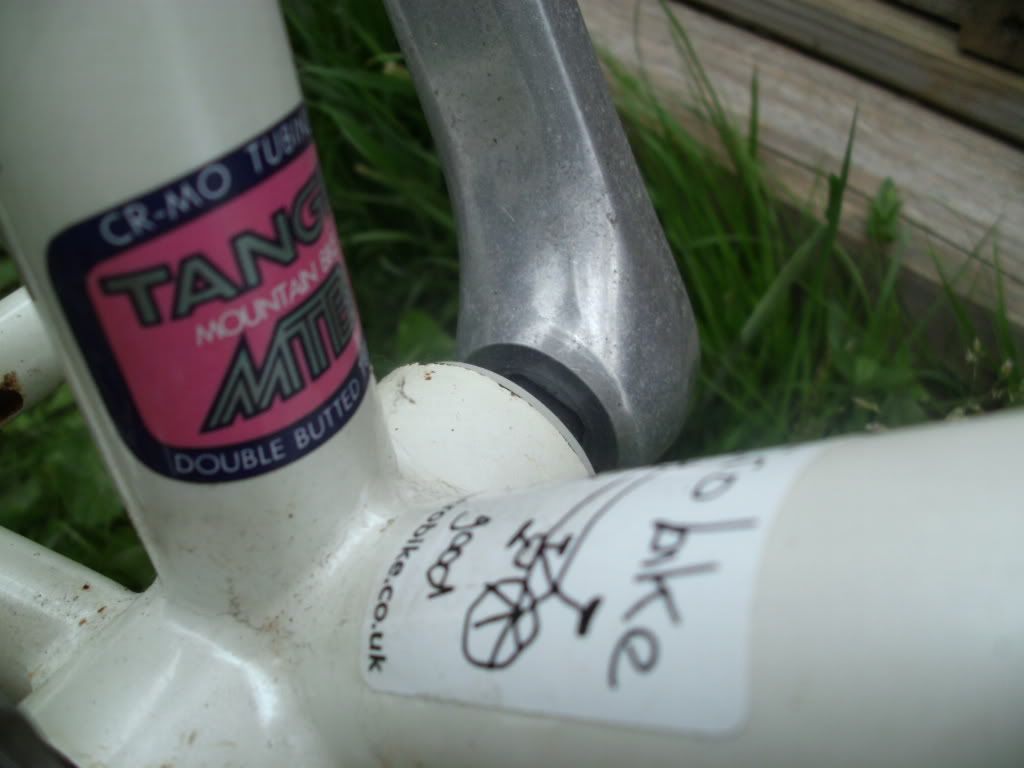 hopefully ready for the national ride in july in reeth, when my grounding is up.