Well this is a project I started back in August, saw this particular bike on ebay and thought it wouldn't require much effort to get it roadworthy. Not quite that easy!!
It's a Cannondale CAAD2, not sure of the vintage think it is between 97-99 given the badge on the headstock and fairly sure it's an R500 given the RSX groupset it came with.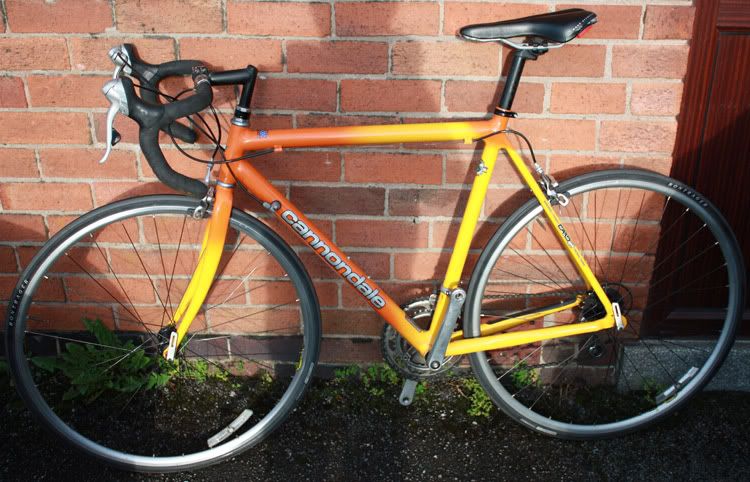 The picture above shows the bike as I received it except for the saddle which is one I had from a previous ride. General condition was worse than had hoped (paintwork), however I guessed with a strip and rebuild it would be fine, nothing more than a new set of handlebar tape and new cables.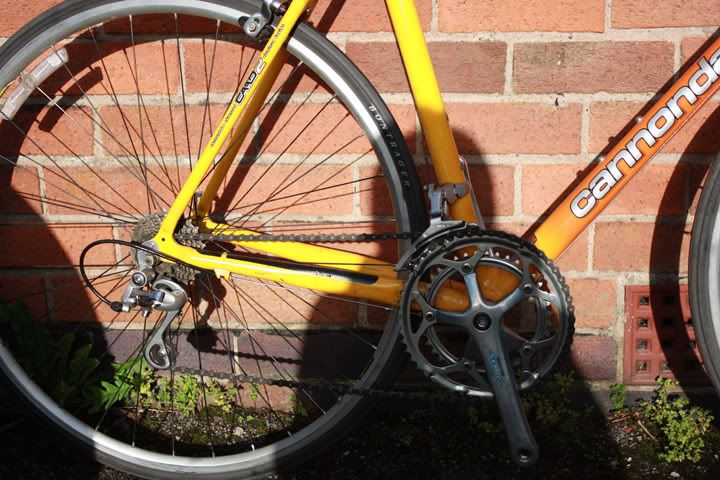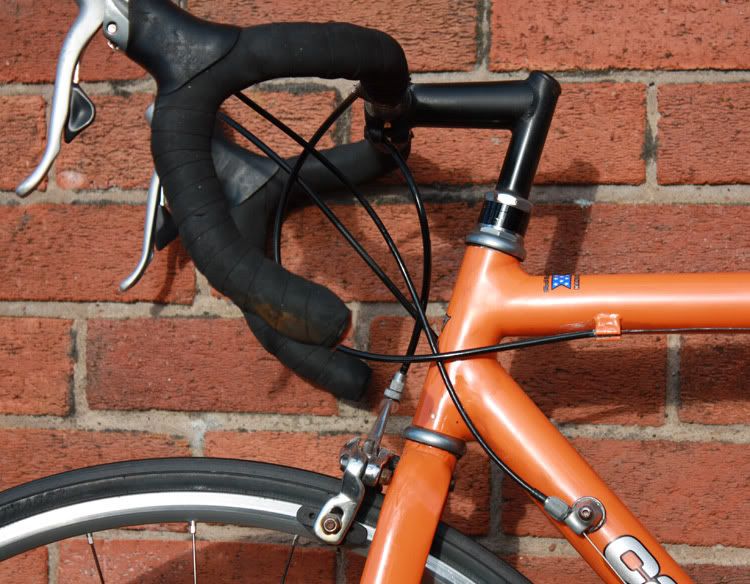 The groupset fitted was fine and in working condition but it became apparent that the orange at the top of the seat tube was a repair from probably a stuck seatpost, whilst it matched in it hadn't been particularly well done. The top of the tube was meant to be yellow all the way up.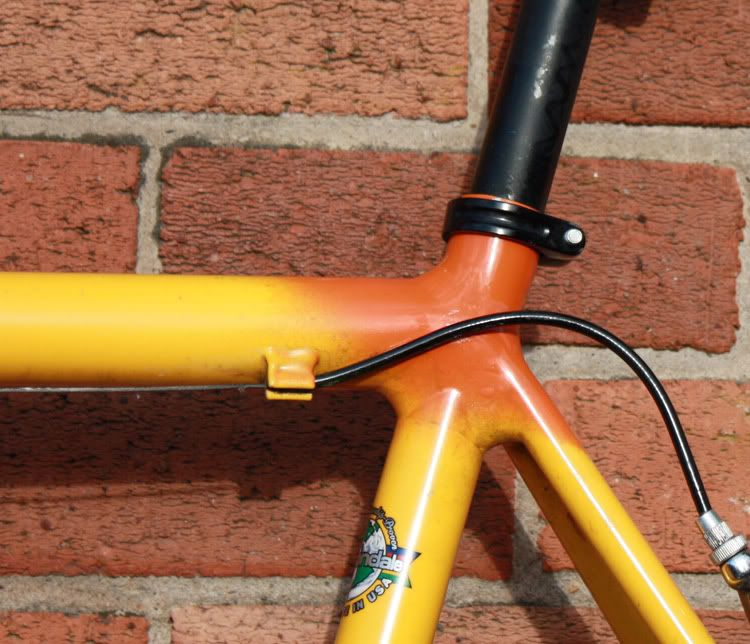 The rest of the paint was tired and there was seemingly a coating of black smoke??? which needed a polish back, it was at this point I decided to do a full strip and rub back the paint to re-polish and also strip the badly done orange paint repair and turn back to yellow.
Stripping the bike has brought some issues particularly with the cranks which were stuck fast onto the BB. Tried to remove in the normal way but stripped the threads on the drive side GRRRR!!! Tried then to heat up with no joy, then used a ball joint separator which got the non drive off, then tried a combination of heat and brute force, still no luck. As the threads were stripped then decided to go to extreme measures and cut the cranks off. This worked!!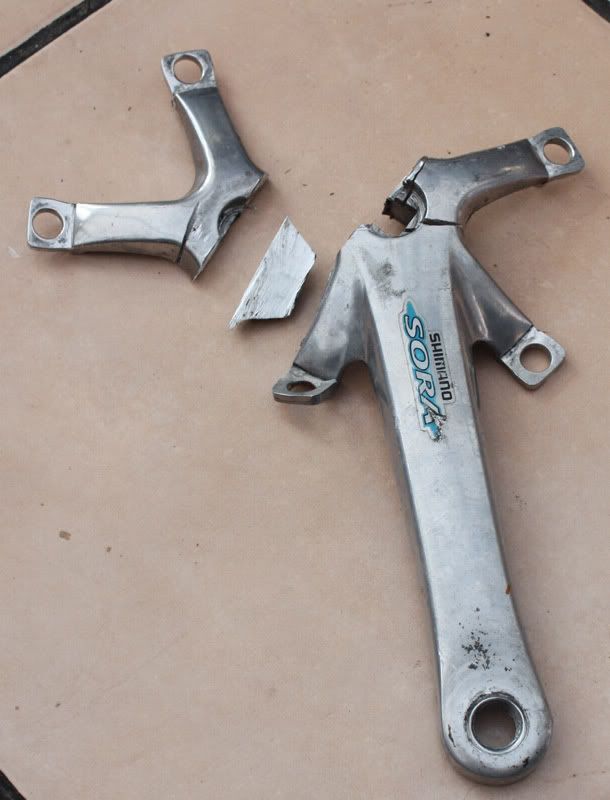 Then found the BB was stuck, after using a vice to jam the BB and then twist the frame (thanks to LBS - Hewitts) it loosened.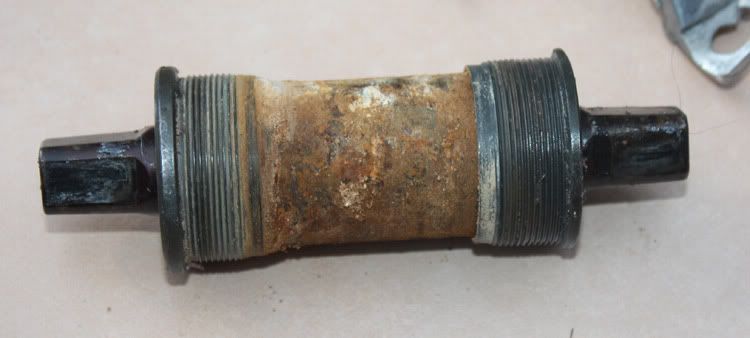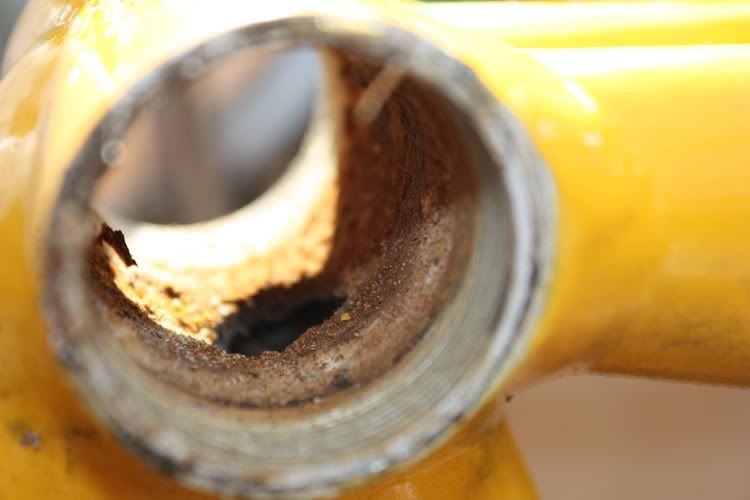 With needing a new crank I have decided to change most of the components including new groupset and a set of carbon forks.
Have started on the paintwork ......
It'll be a rattle can job but with care should be better than the previous botch. Should just then be a case of piecing back together after giving the frame a darn good polish.
_________________
My Rides
2007 Trek Soho 1.0 Hybrid
1999 Cannondale R500 CAAD2 - Restored
http://www.retrobike.co.uk/forum/viewtopic.php?p=1301418
1999 Specialized Stumpjumper FSR XC - Restored