Collected prices in
ORANGE
other prices dropped
Plenty of swaps in my sig but cash rules. Dibs on the thread please so that everyone can see who was first.
Don't be shy with the questions & offers, I don't offend easily!
£30
Semi-integrated Ritchey WCS carbon headset
, BNIB, you probably guessed already - I bought the wrong type
Like
this one,
but normal 1 1/8", not tapered.
£38posted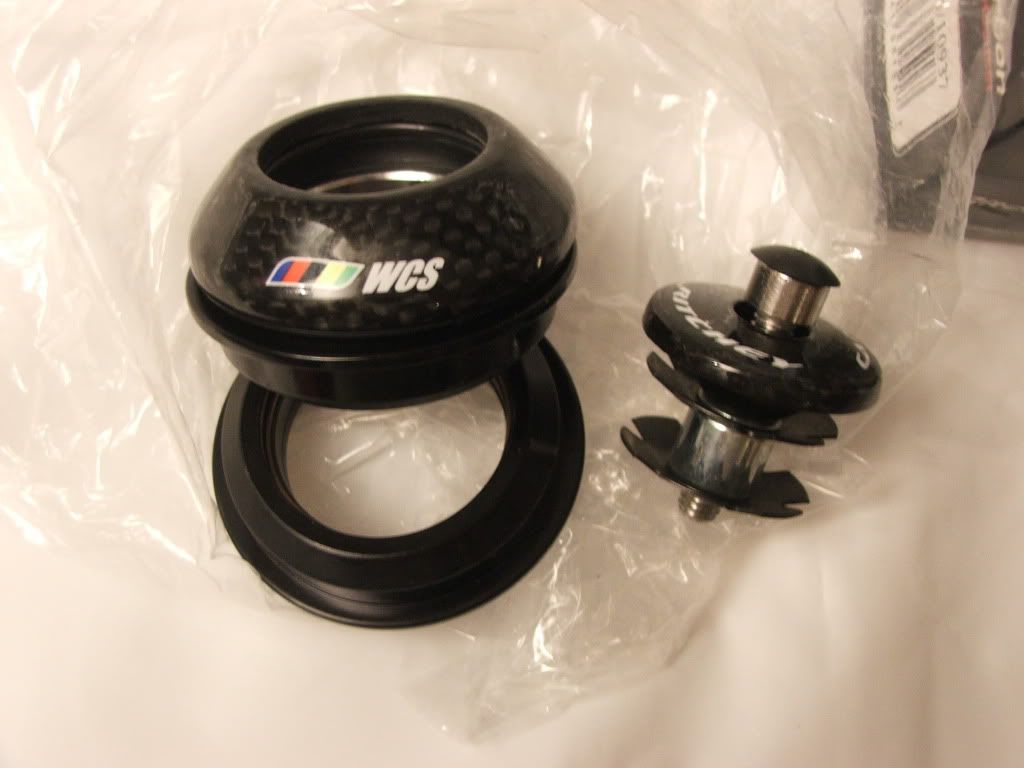 SWAPPED
for DX beartraps
Gold Hope rear hub
, 32hole, 8/9sp, non-disc. Non-driveside bearing is very rough and needs swapping, otherwise everything is tickety-boo, generally in great shape with good solid Hope clicks and smooth as silk on the driveside
£30posted or swap for 6-bolt disc version
sorry
Karma'd
For Garage Queens ONLY - even I wouldn't ride this (again
)!
Panaracer Dart Magic
, sidewalls are shot
£9posted if I must - but somebody grab it off me at the Lakes Nat for
£peanuts
please (hot chocolate, slice of cake, out of date PowerBar?)!
£9
Still in it's box
black 28.6 Hope seat QR
, unused as my seatube is evidently externally butted at the top
Do you need a pic? It's still in it's box...
£12posted
SOLD
£20
XT 092 pushpush STIs
, bolts are rusty and they need a good clean but all the (3/7) clicks are there, scuffs to the blades and the STI stickers starting to peel but the rubber boots are there and all fine and dandy
£26posted
SOLD
Scott bendy bars
, usual buggerthatstight fitting scrapes, Scott stickers mmmkay but lifting
£12posted
Karma'd
I think
£say something nice about my bike
Avenir grips
from above, at least eighty quid's worth of labour getting the damn things off
£4posted
SOLD
along with 4 stainless bottle bolts @£4!
While we're doing Scott, some
Scott branded skewers
. Need some (tough) love with the wire brush...
£6posted (priority dibs to Scott owners!
)
SWAPPED
for lovely thumbies, cheers!
£8
Spesh Sport shoes
, size 41/seven I thiiiiink - rubbed off the label! Good used condition, might be ladies' I think...
£12posted?
SOLD
@£5
Titec grips
, not too worn
£7posted
SOLD
@£44 with included rotor bolts
Hope M4 front brake and 203mm disc
, been off the bike for quite a while, but was bled and given new pads just before I swapped it, so should still be ready to go, pretty sure just can't
absolutely
promise...
£48posted
£5
Saracen toe straps
, look unused (EDIT - realised they were off my mum's bike so definitely not used!), priority to Saracen riders!
£12posted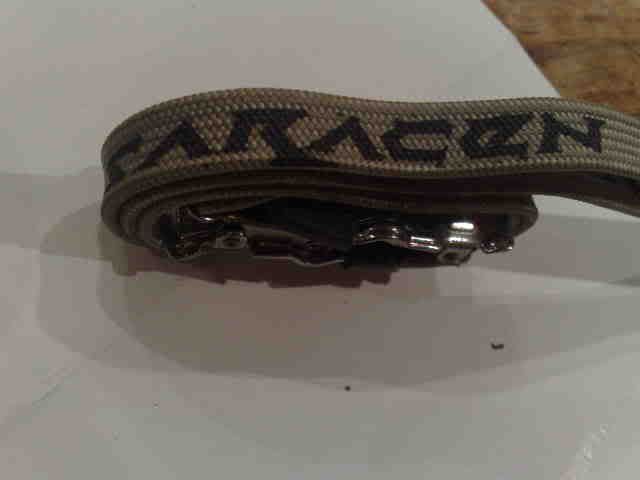 That'll have to do for now as the pumpkin pie is baked! More to come though, lots, lots more...
...
Here we go, pie was scrumptious!
SOLD
@£12 posted to Portugal
25.4mm, 400mm
Push seatpost
, same as Ritchey, great condition above the min. line
£12posted
SOLD
@£25
JD Suspension Slick Rock boingy stem
, 1", 130mm, 25.4mm, doesn't look to have been used. I've been told these go for £40, I can't imagine that's true though
Any ideas?
SOLD
to KEEWEE[/b][/color]
Red Spesh
1 1/8" 120mm, 25.4mm, very nice
£9 posted
£5
Pretty solid feeling
Bontrager
, 1 1/8" 100mm, 25.4mm, still has the warning sticker on it!
£8posted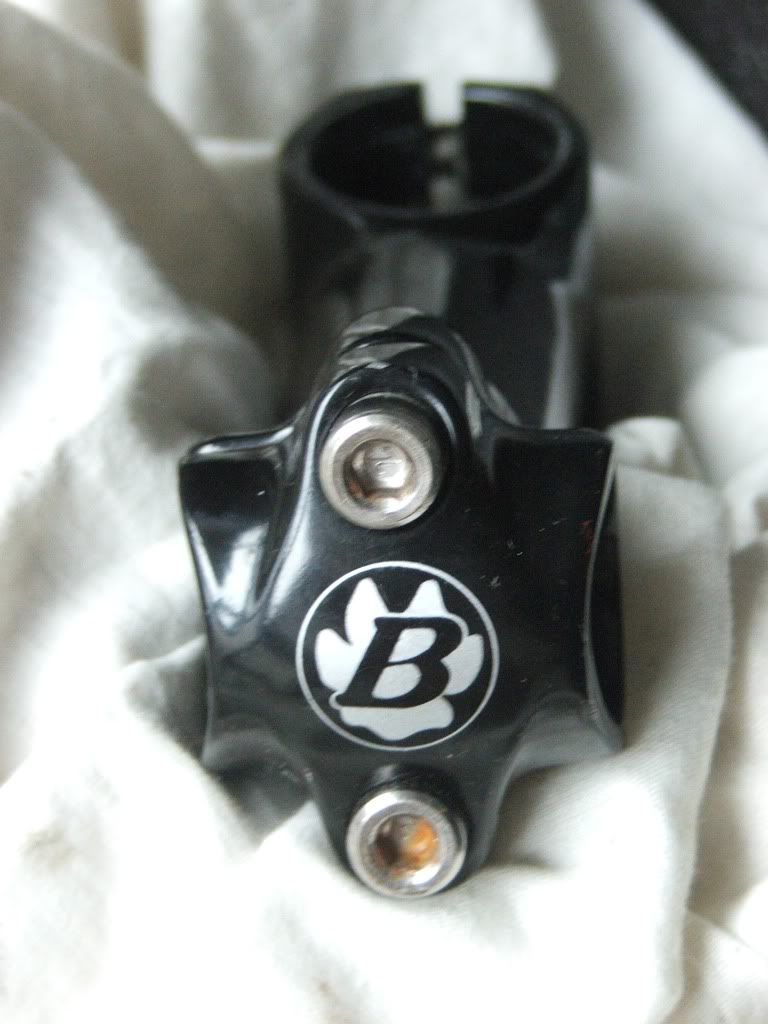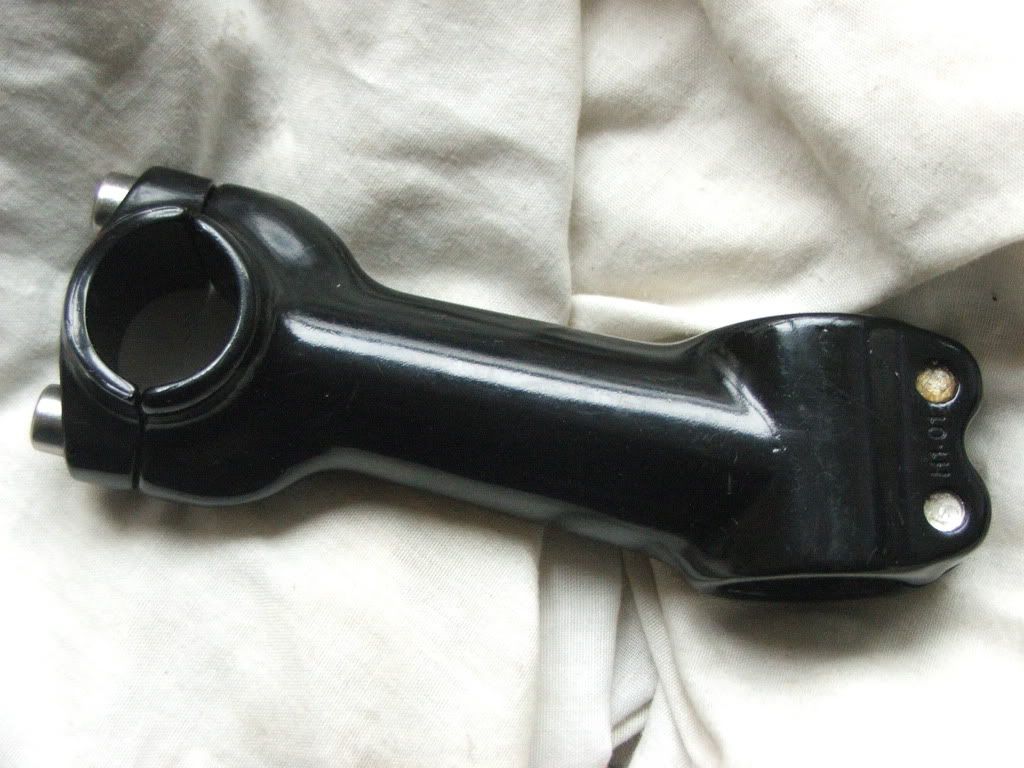 SOLD
£5
GT
'ard looking matt black with quite a rise on it, 1 1/8", 100mm, 25.4mm
£7posted
SOLD
@£15
Absolutely gorgeous Ritchey WCS 'wet black' 1 1/8", 90mm, 31.8mm. All ti bolts, lovely and light (just wish I'd realised it was OS
)
£30posted
SOLD
Easton CT2 carbon post
, 27.2mm, 400mm
£35posted
........
and more, saddles this time
........
SOLD
@£5
£5
A stealthy
Velo
, think it may have come off a Boardman
£8posted
SOLD
@£15
Spesh Avatar 143mm gel
(medium
) with 'gentleman's cut out
£18posted
£25
Very tasty and light
Selle San Marco Rever Profil
with bum-cooling vents
I'd like this a lot if only it had a gentleman's groove in the nose...
£32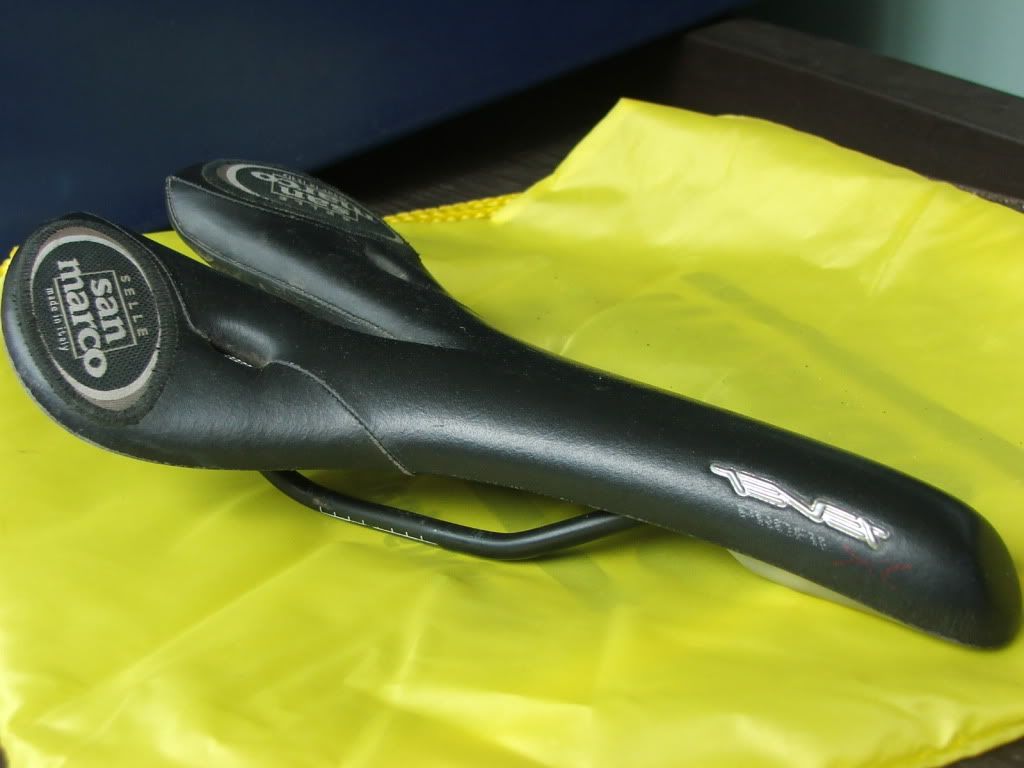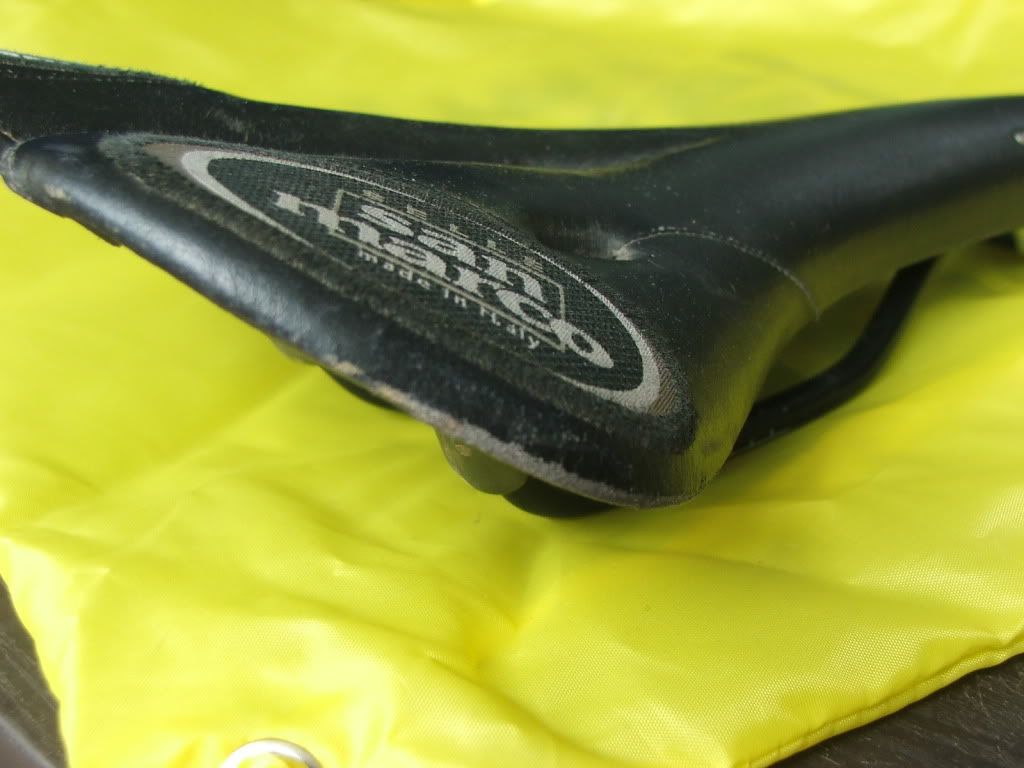 £15
Another resonably lightweight
Selle San Marco; an SKN
with the flexy tail section(s), kinda liked this one but going WTB across the fleet...
Just noticed a little tear in the back corner, not major but annoying
£22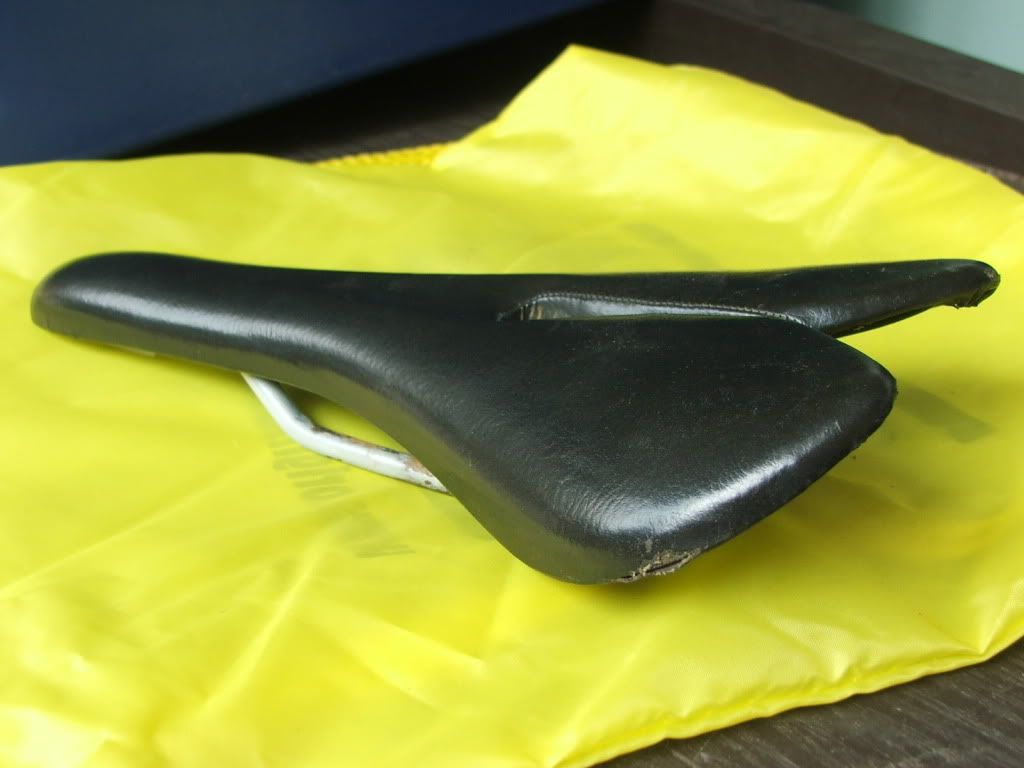 Finally something a bit special!
A lovely brown Pirelli branded Selle San Marco Sospensioni Attive
from '95. I remember these as being a silly-money special edition, but can't get any confirmation
One small piece of damage to the rear plastic (I only spotted it taking the pics) and a cut at the nose
Pics should show all anyway!
Lets try £60, possibly to be cut down to size if no one else remembers it and can back up my memory!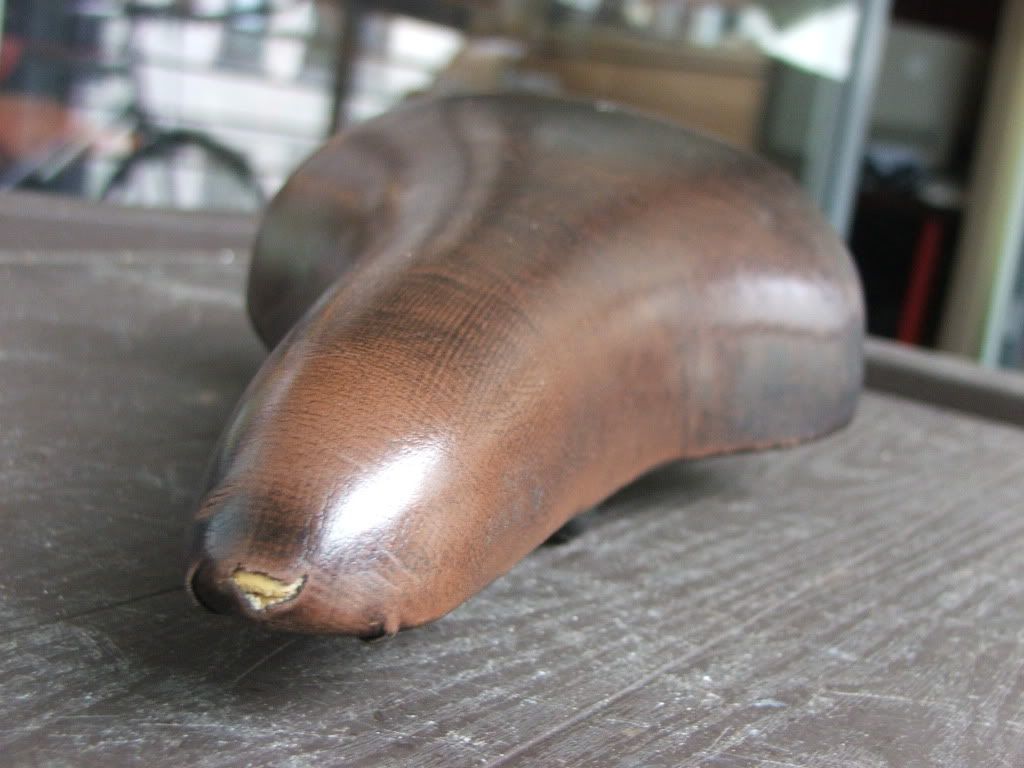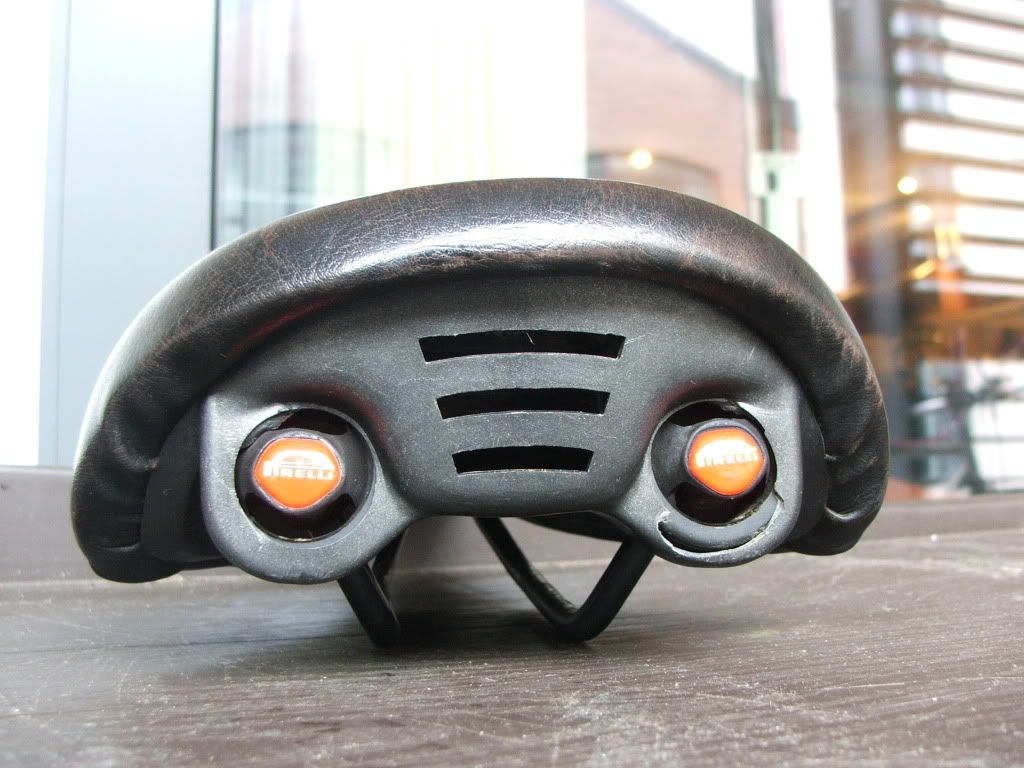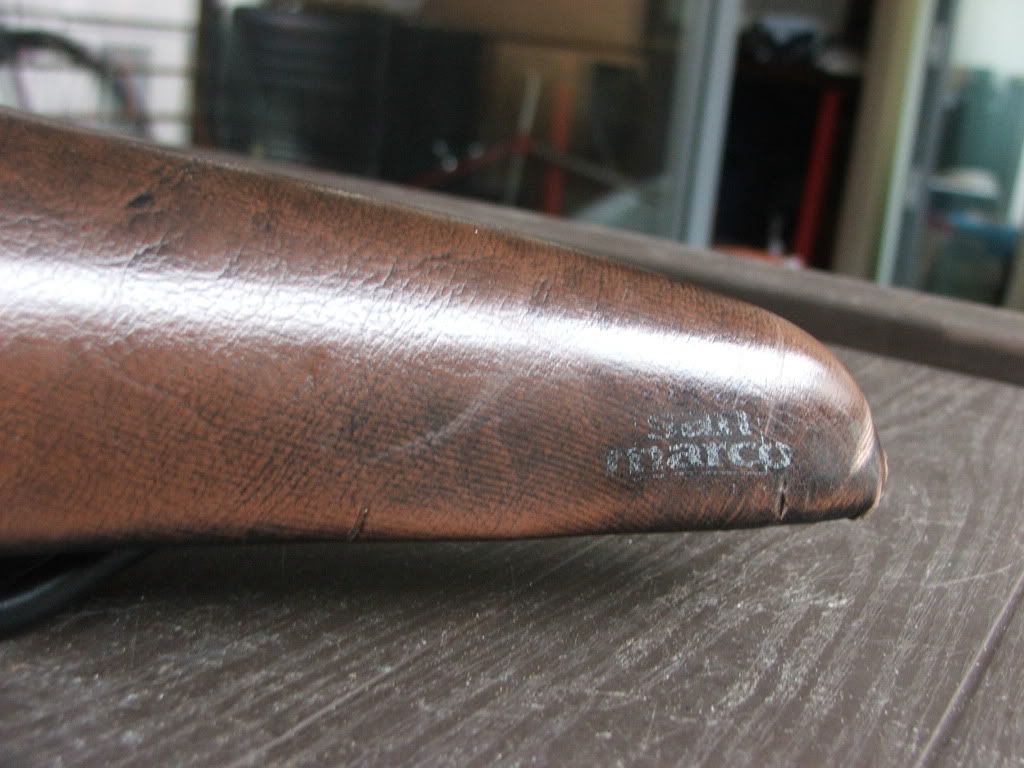 All comms/offers/swaps/general abuse on the thread please - keep it transparent. Cash in person would be lovely, but PP gift is good too
Should mention I'm in Manchester but get around a fair bit so dropping stuff off is a possibility - very happy to save on postage
Tyres next I think...