Just picked this up for winter ,always fancied something 80's with r531 forks on ,after trailing the bay for an early saracen etc, I came across this not too far away. its all original in reasonable condition except the rear gears were put into the wheel thus bending the hanger, with 500 mains and 531 forks its a bit of a lump but seems to ride really well, the brakes (at50) are just pretend brakes they dont actually do anything
I got it home and used alloy wheel cleaner to remove the rust and then a drenching in gunk too remove all the shyte just needs a t-cut and wax, new cable inners, and to completly re-set up the brakes.
It still has its original 2.125 tyres on but they will be saved for that day next year when the sun comes out, the same with the pannier (very heavy for alloy).
anyways I hope we get on as im falling for this bike in a big way,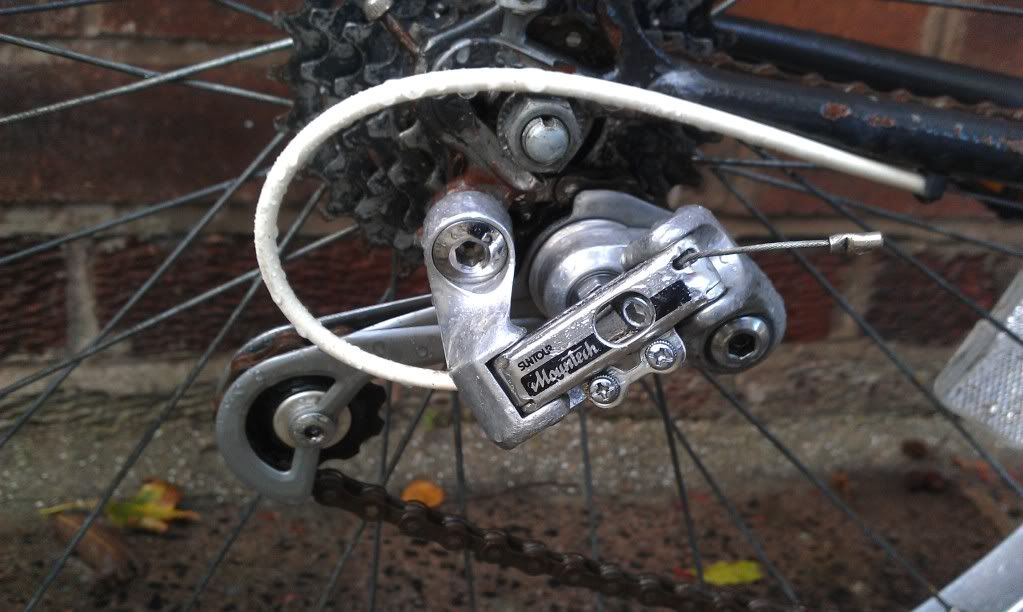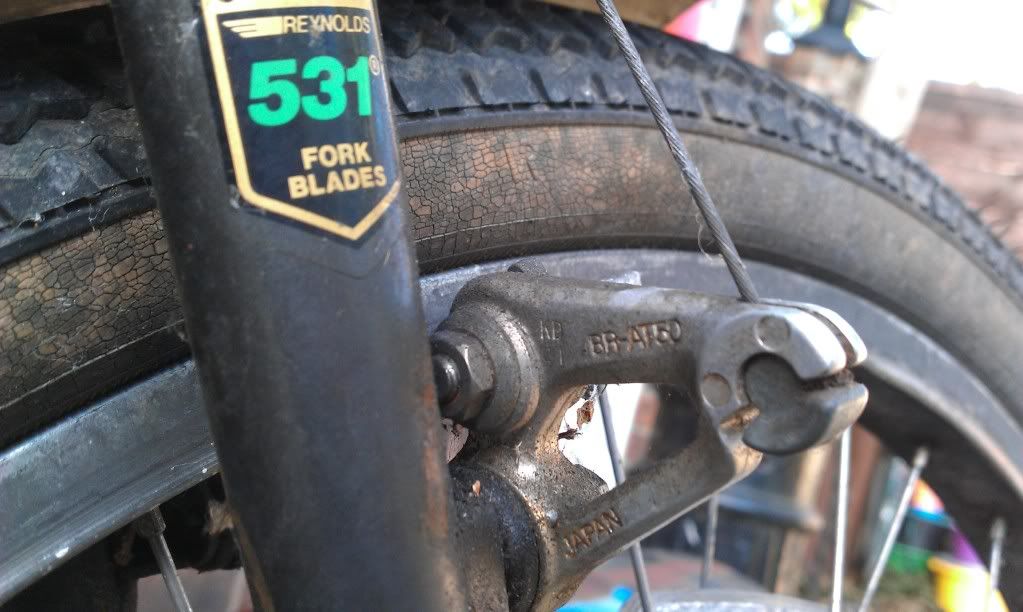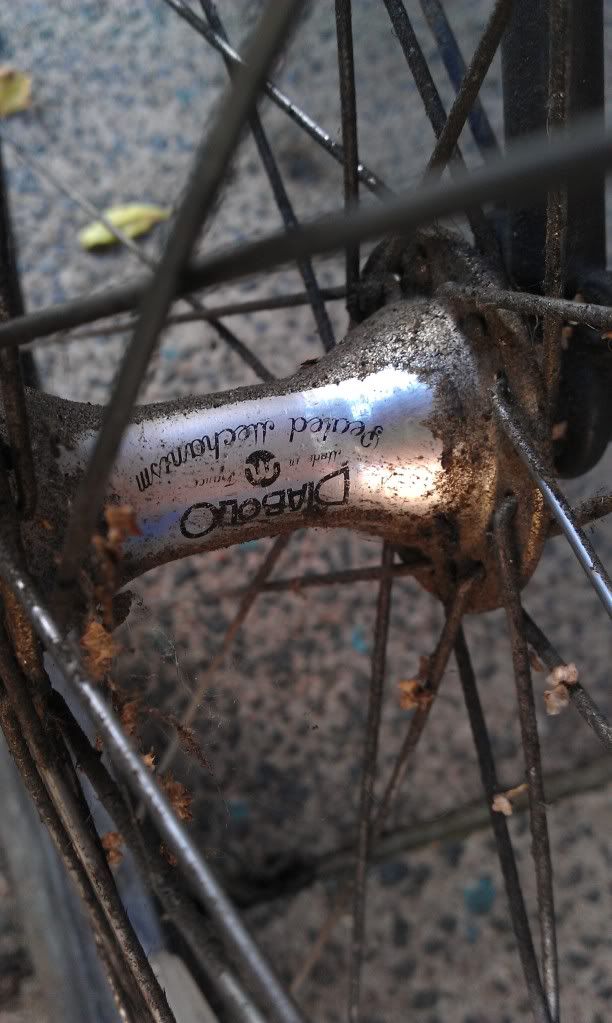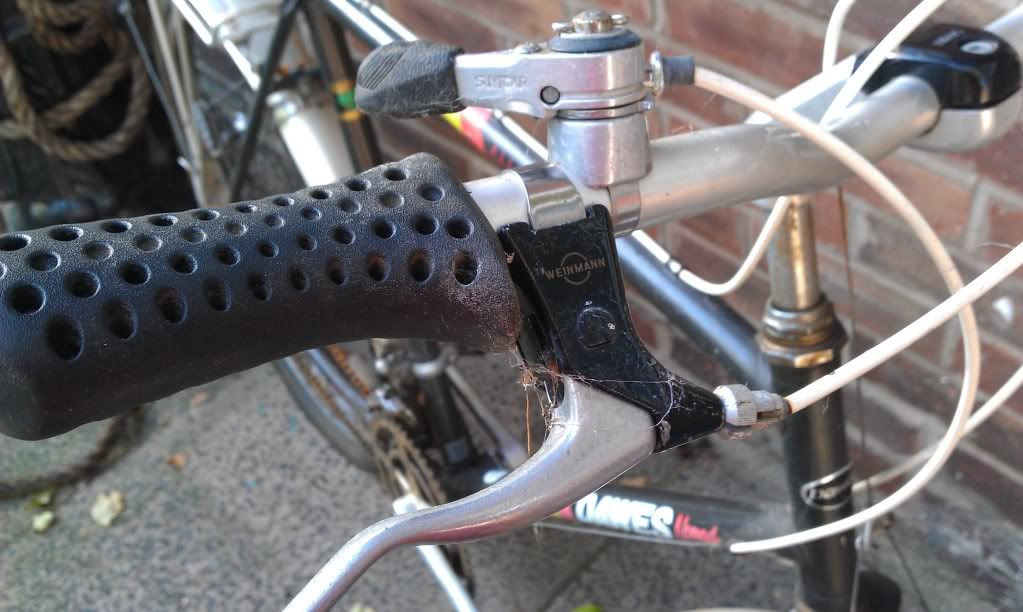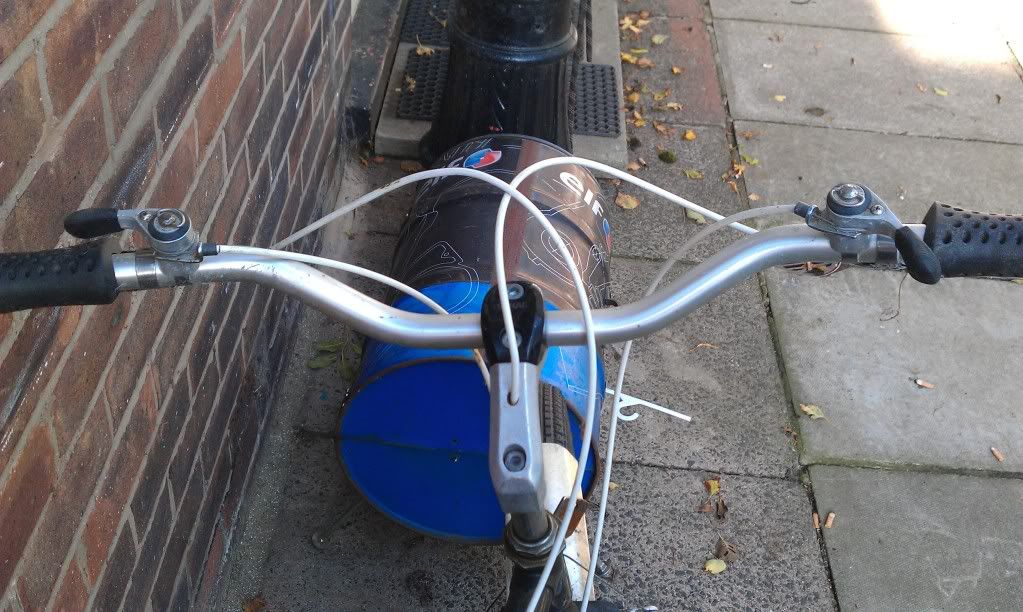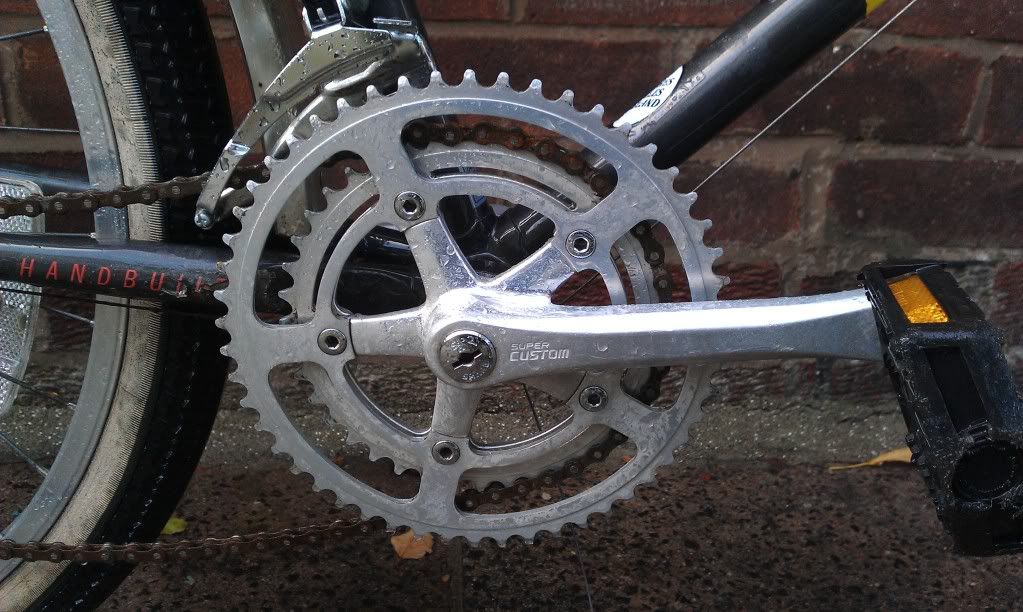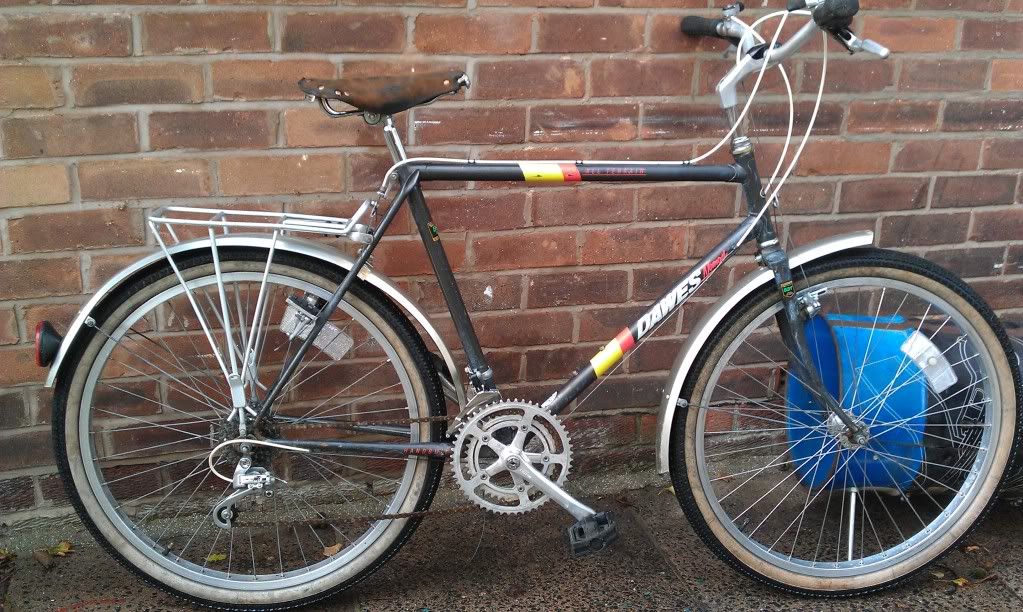 cheers,
Lee