Afternoon all!
Here's a couple of pictures for you to pass an otherwise dull Thursday afternoon: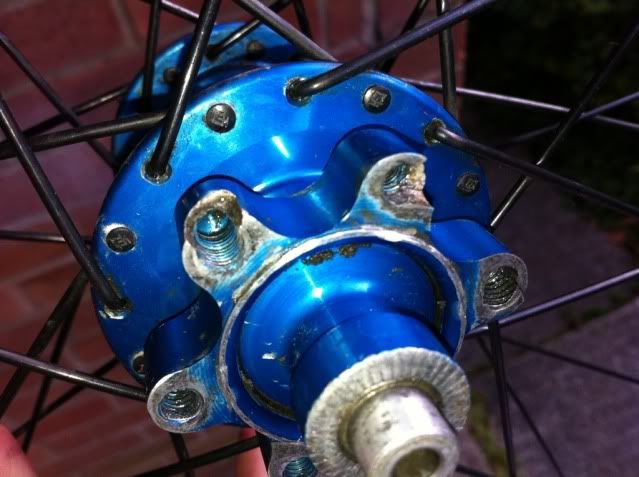 Do we think they've had it?
The part of the hub where you screw the discs to has broken away on 3 of the 6 screws. Everything else is working fine with the hubs. Do you guys think that there is anything that can be done to save them?