Wow, just looked back at this thread, didnt know it was going on three years ago since i last updated it, oops lol
Well after saying i was going to leave it pretty much as it was, i seem to have changed every component on the bike haha, its my regular rider/abuser and ive done thousands of miles on it now and still absolutely love it!
Today i changed the wheels on it as ive gone through two rear wheels now, both STX-RC hubbed with mavic 138 rims, one the wall collapsed on the braking surface, the other i destroyed the hub, and freehub twice!
Now she has a set of 739 XT hubs, with a mavic 517 rear and 221 front, with blue anno nipples, and double butted spokes on the front and plain stainless dt rears.
Spec is now full XT/XTR, forks are the original bomber z3 lights, which after fitting some judy xc's as a temporary measure when the seals failed on the bombers, they have now been fluffychicken'd and resealed/oiled so are back on and working flawlessly!
Few pics, like i say, i 'was' going to leave her as was (oops)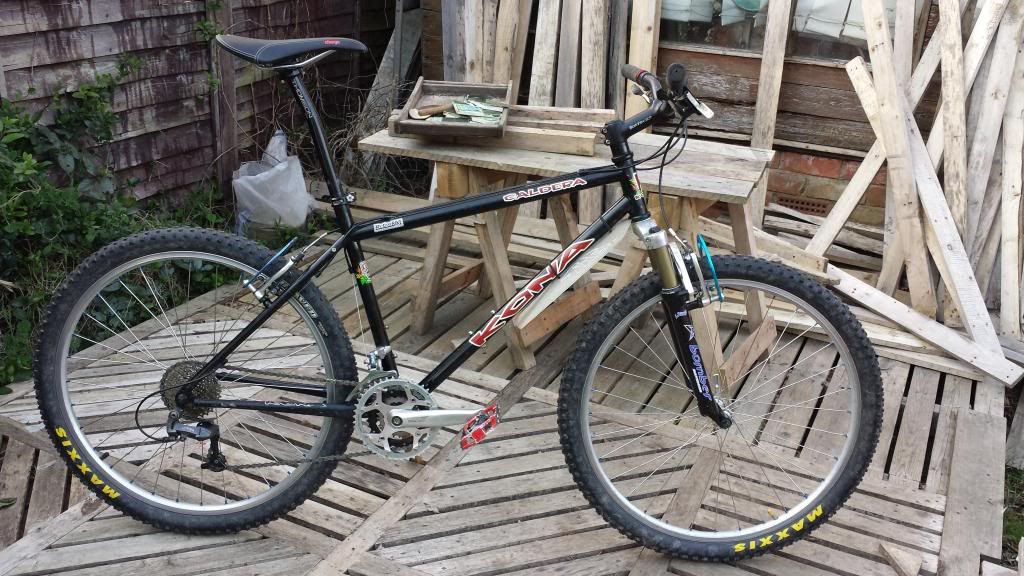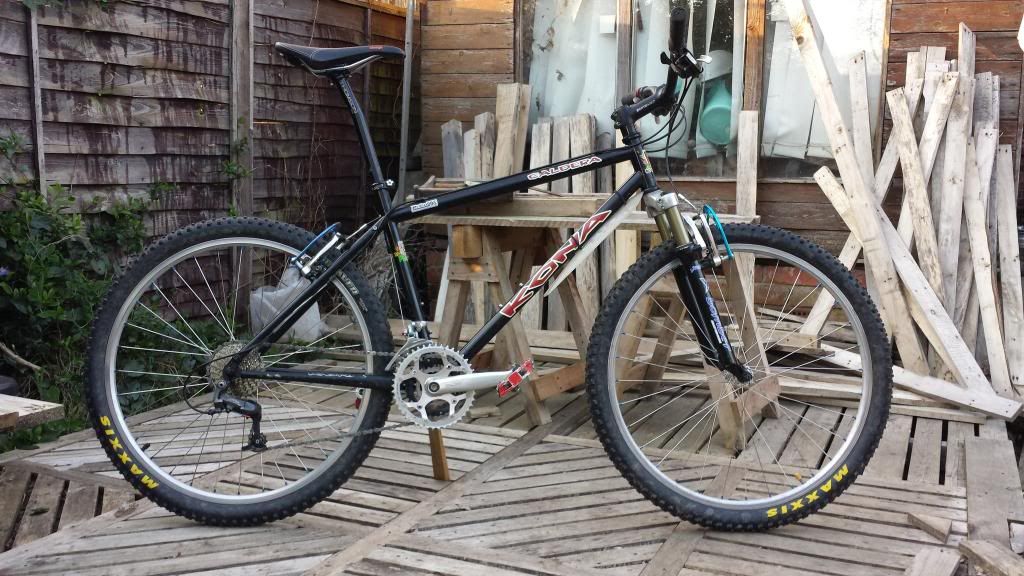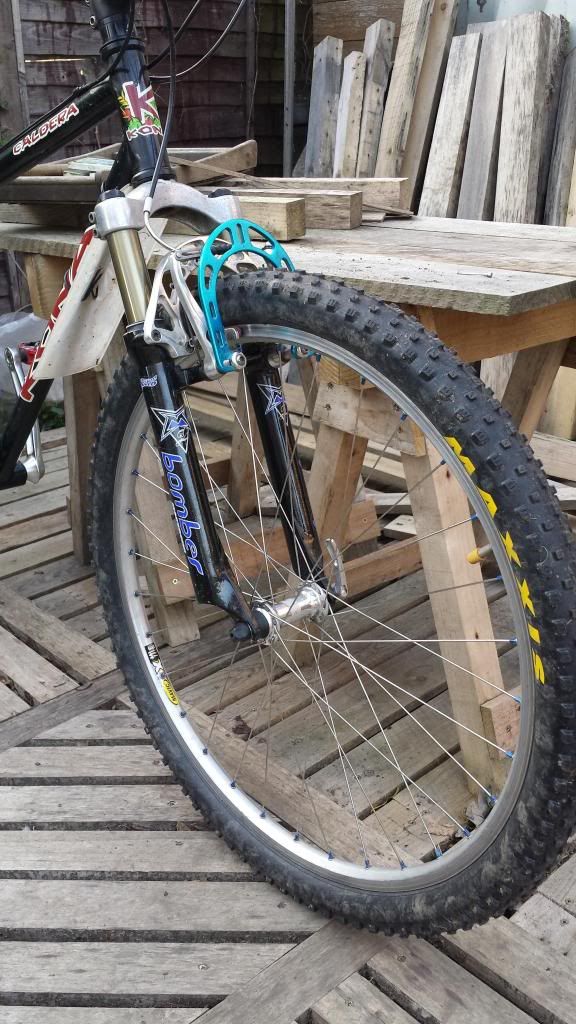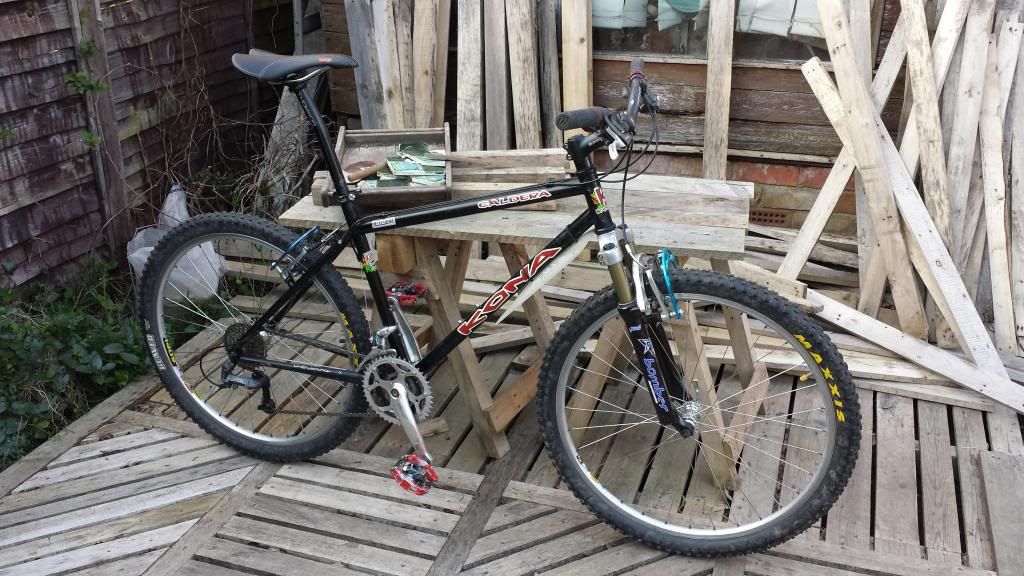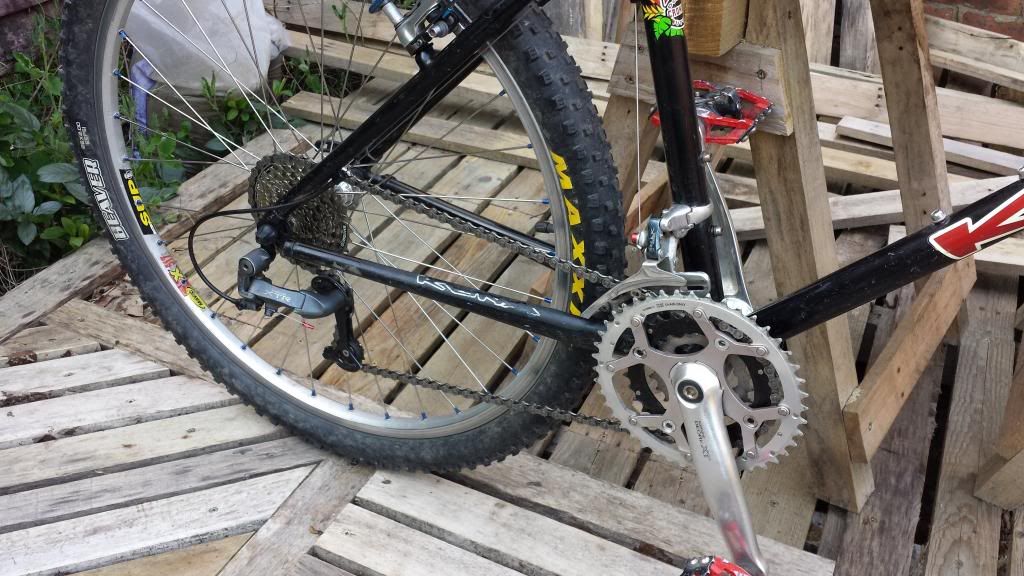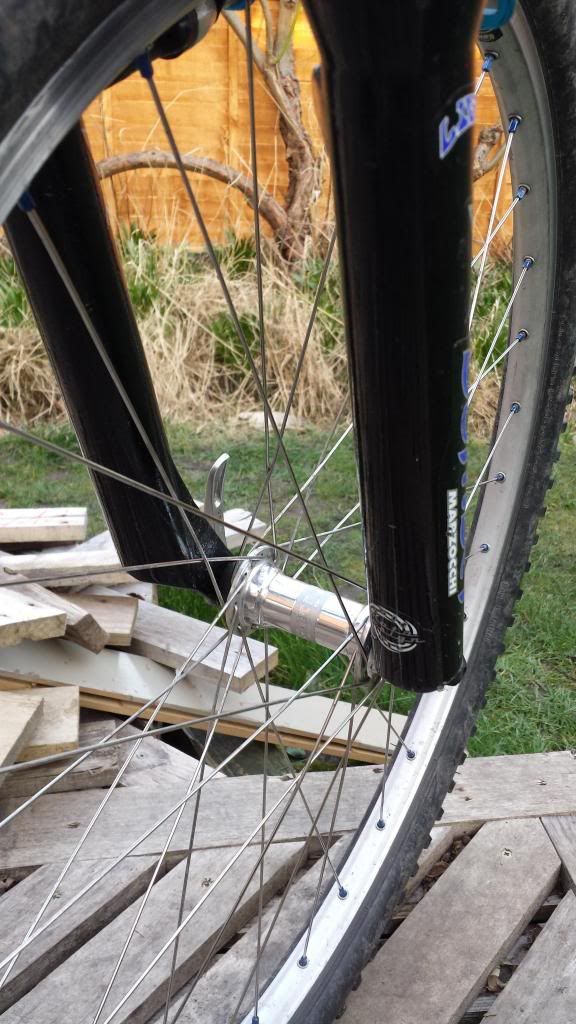 Sorry for the shedload of pics peeps, got a touch carried away lol, i adore this bike and it rides perfectly, i have so much fun on this bike, it never fails to make me smile when i ride it!