Here we go. My first project build on the RB forum
I got myself a Specialized Hardorck Comp A1 19" from Mr Deadrats. Lovely condition i might add. I spruced up all my components (over a few months - in between fathering my son
) and embarked on the build
- apologies for the quality of the images. i had to use my phone camera!
First in - Bottom bracket, Crankset (Deore M510 i think) and the headset cups (lovely pristine Tange Aheadset from World Ranger
)
homemade headset press - although not used to its fullest potential as the cups went in relatively easily...:S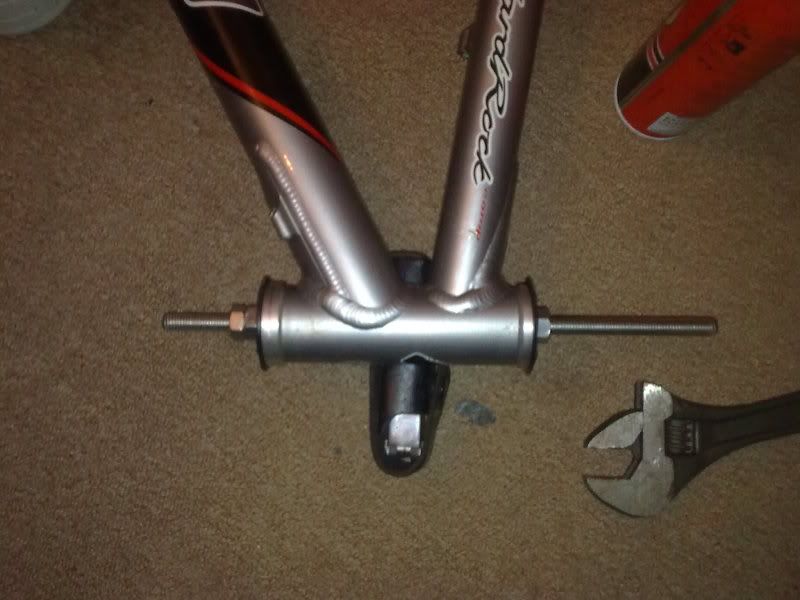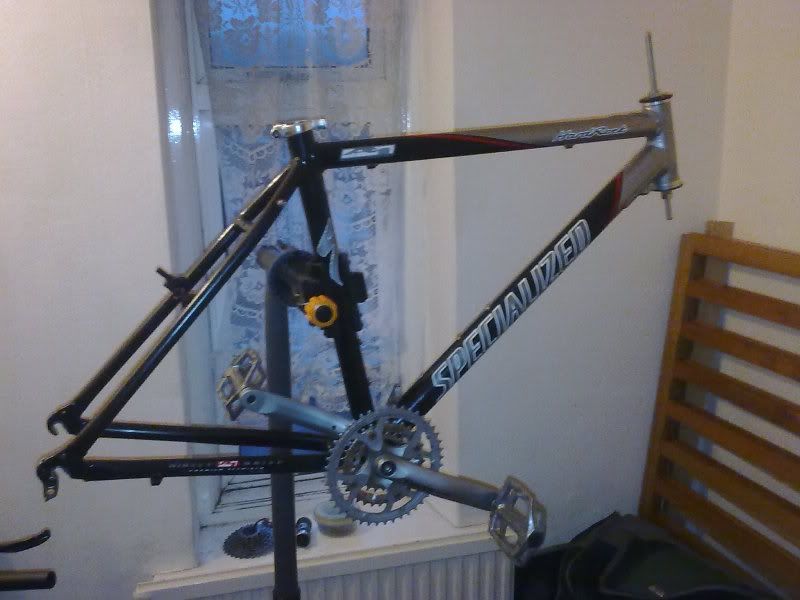 Rear Mech and Rear Brakes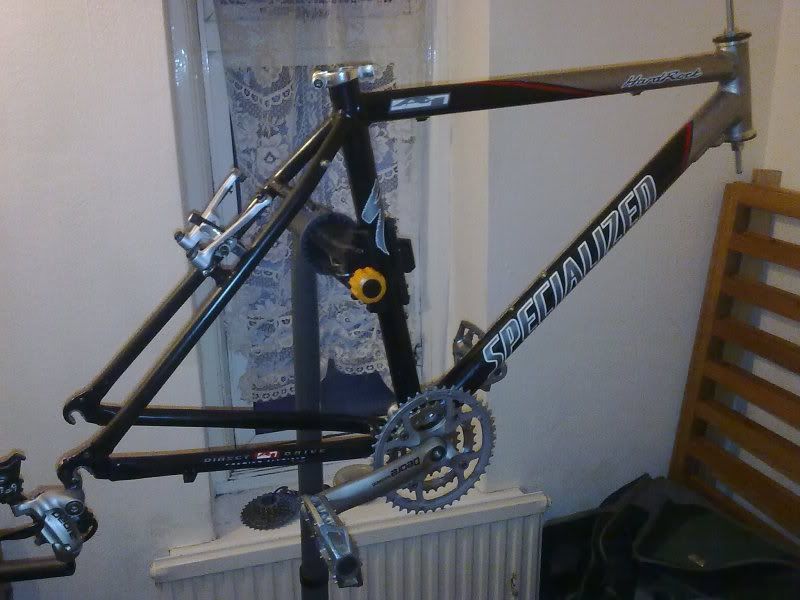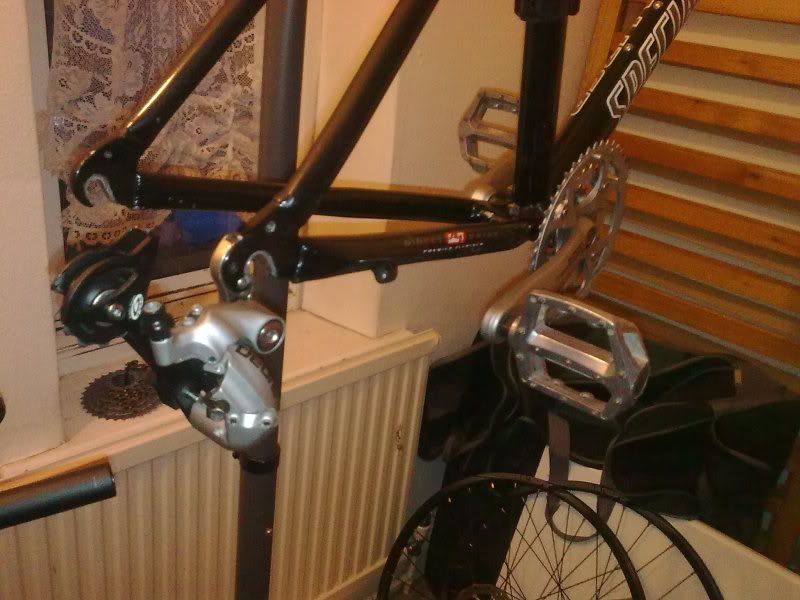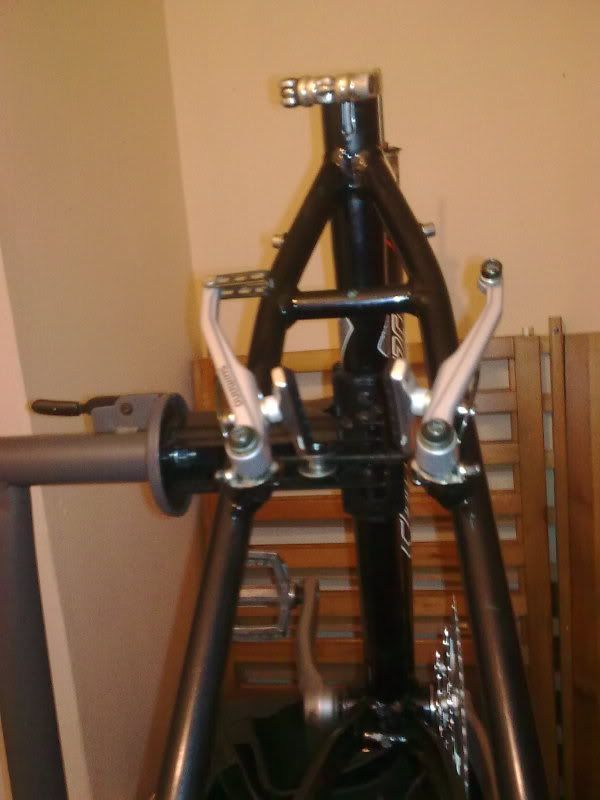 then the rear wheel (Zac Rim - Deore M510 hub) with a lovingly cleaned 8speed cassette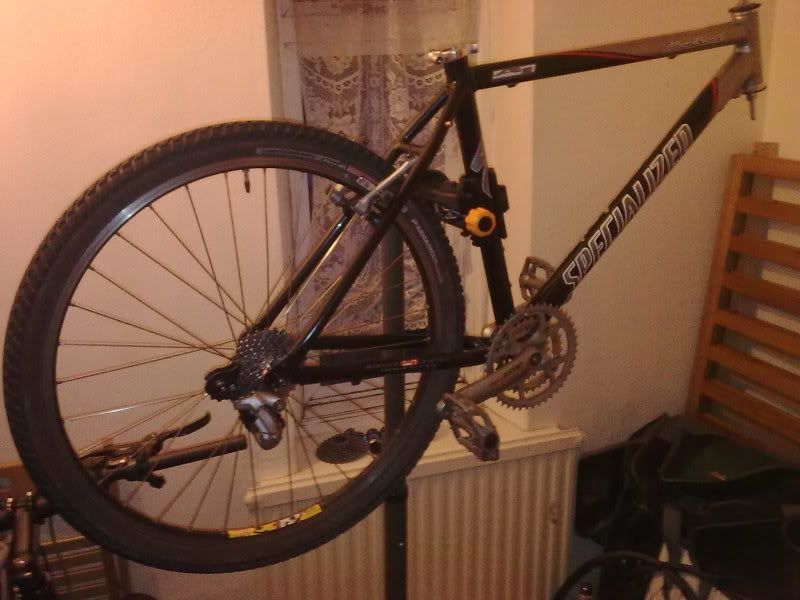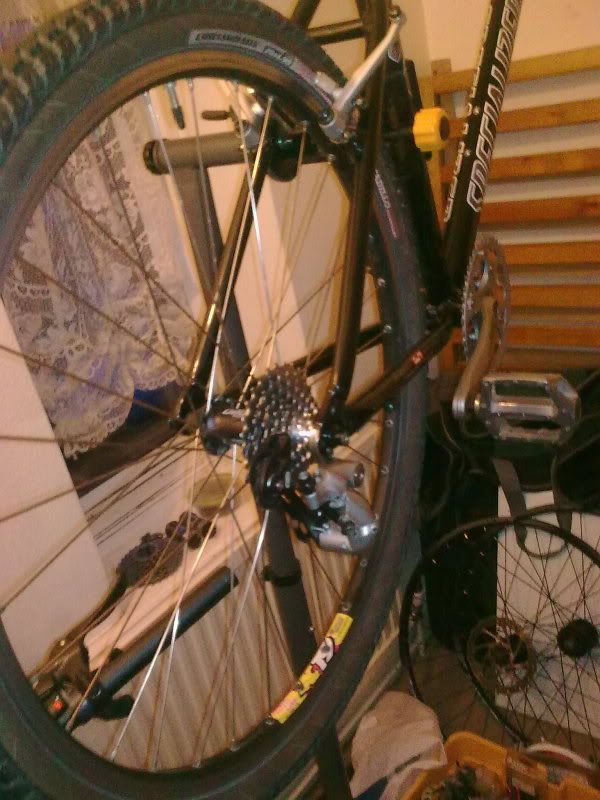 the saddle (Specialized) Seat post - USE shock post.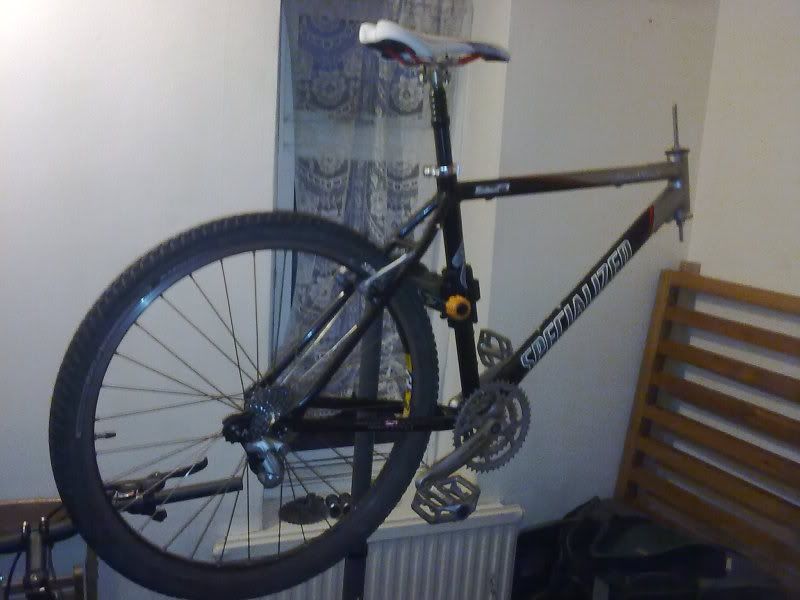 then the forks (Manitou Xvert), Front wheel (Zac rim, Shimano Hub), stem (specialized with Specialized and A2Z spacers)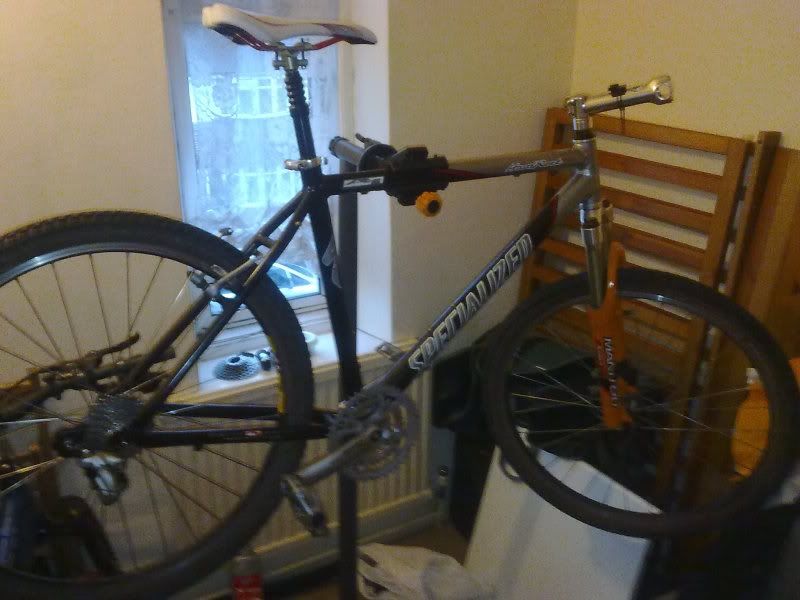 Handle bars (specialized) with XT M739 or 40 shifters - cant remember which model) and Shimano Servo wave levers and Specialized lock ons.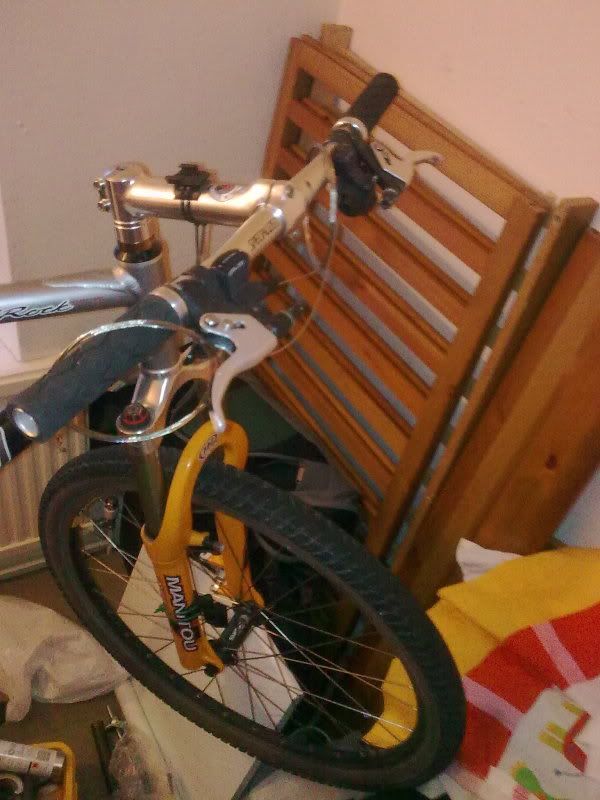 Some money shots: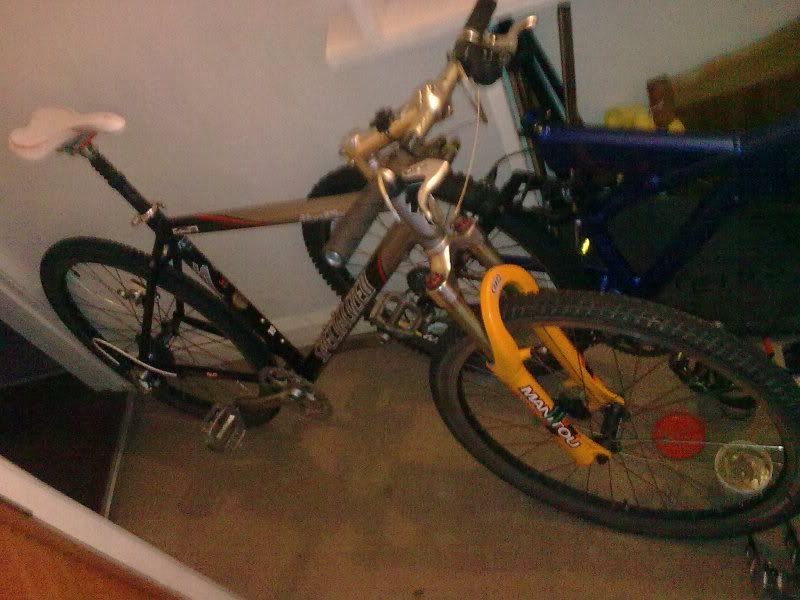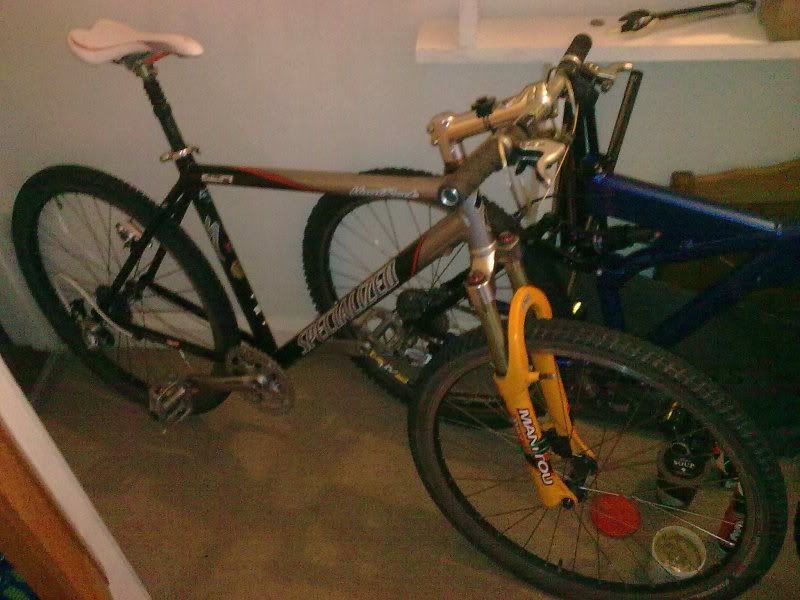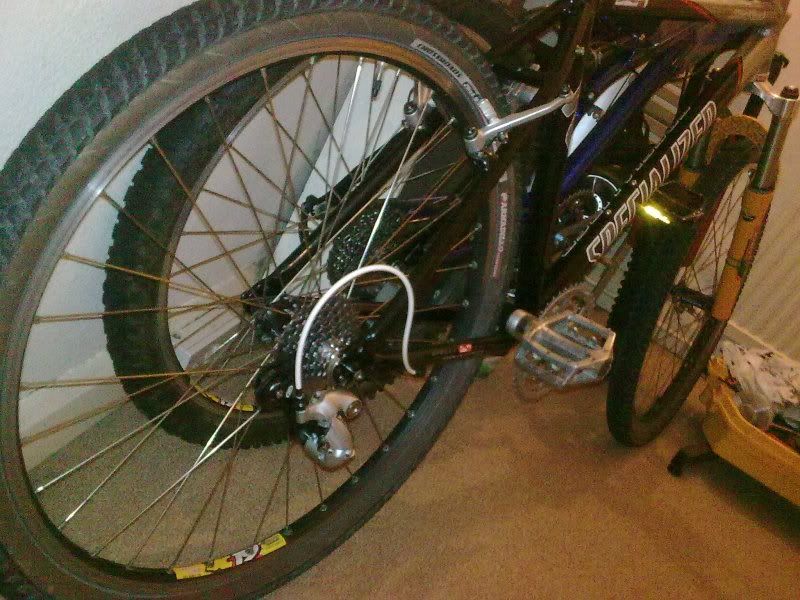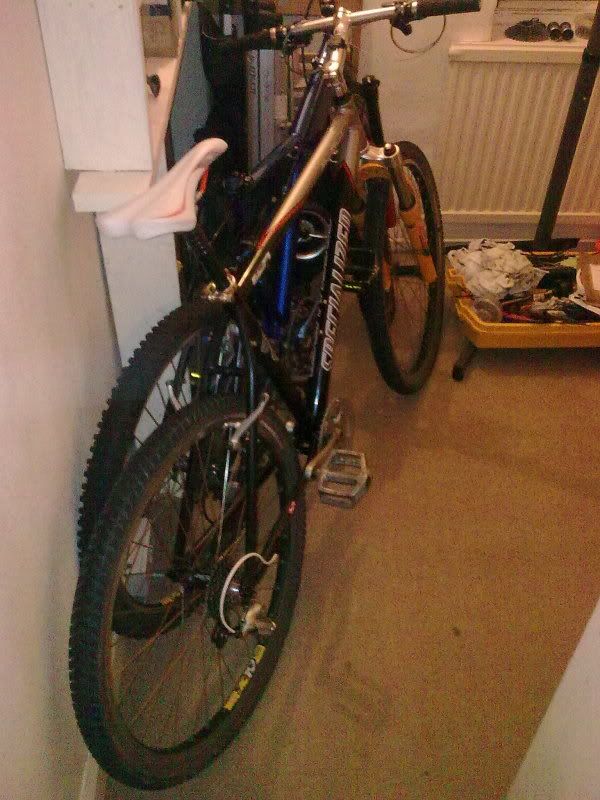 I'm slowly replacing the components on this with XT M739/40. just got my brake levers today
:) got a rear mech coming soon too
just the crankset, front mech and possibly wheels and hubs too....
** thats my 98 FSR lurking in the background. im in the process of replacing all the components with LX M750/51. took a couple of shots of this - although just as bad a quality as the rest! Sorry!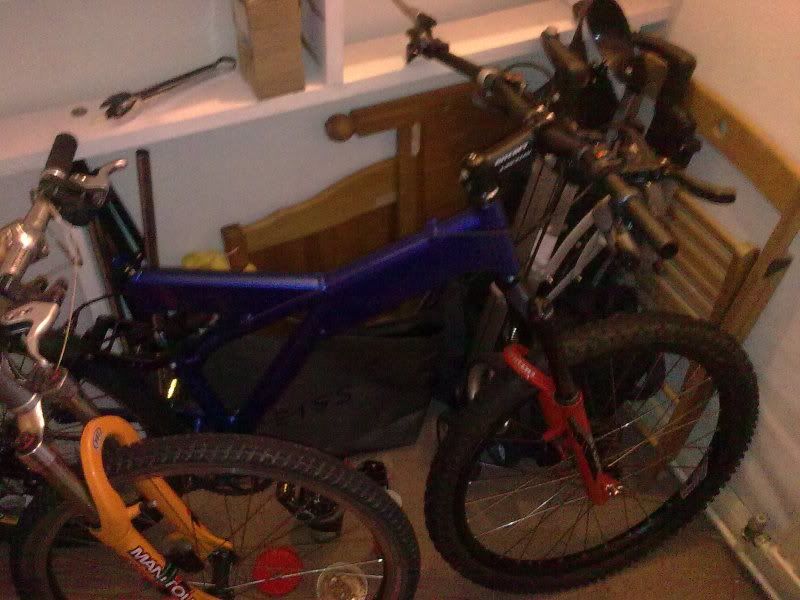 more of this to come in the future (i started a thread ages ago with this build!!!)
_________________
My Bikes:
>Specialized FSR Elite '99:
viewtopic.php?t=173952&highlight=
>Diamondback Apex build:
viewtopic.php?f=6&t=320993
Projects
>FSR frame bearing upgrade project:
viewtopic.php?f=41&t=288979
"Happy is my last goal"