Do not know whether I posted those already overhere:
Brochure, 1995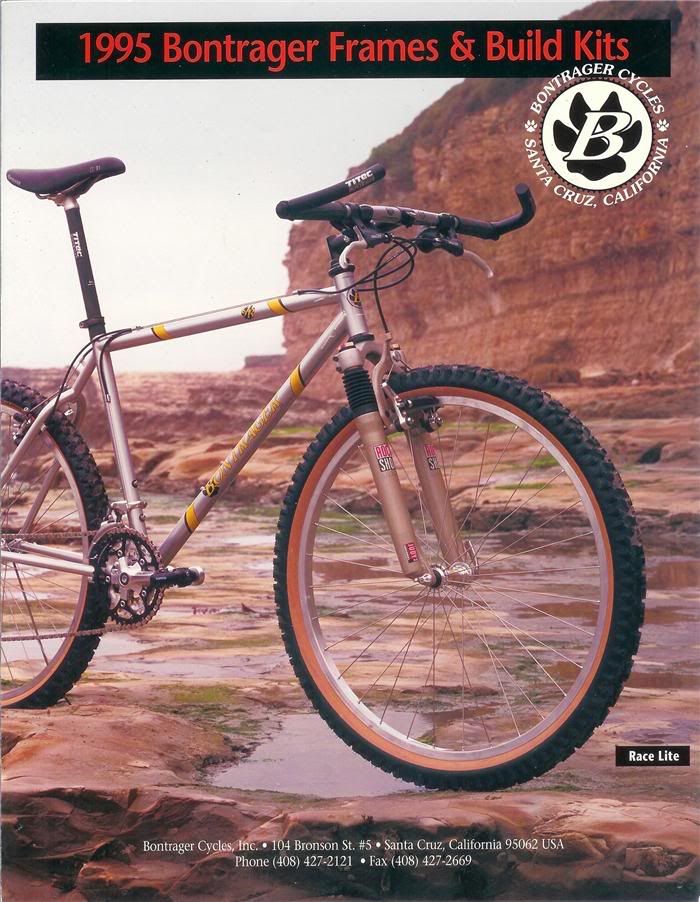 2
3
4
Test Bontrager Race ORS, MBUK Feb94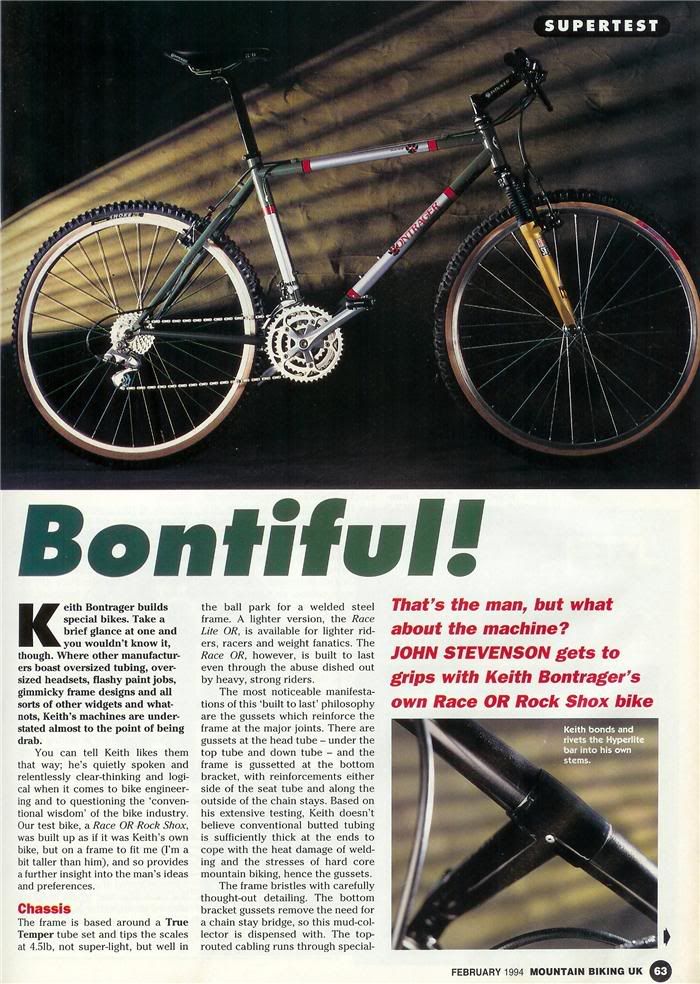 2
Interview with Keith Bontrager, MBUK Feb94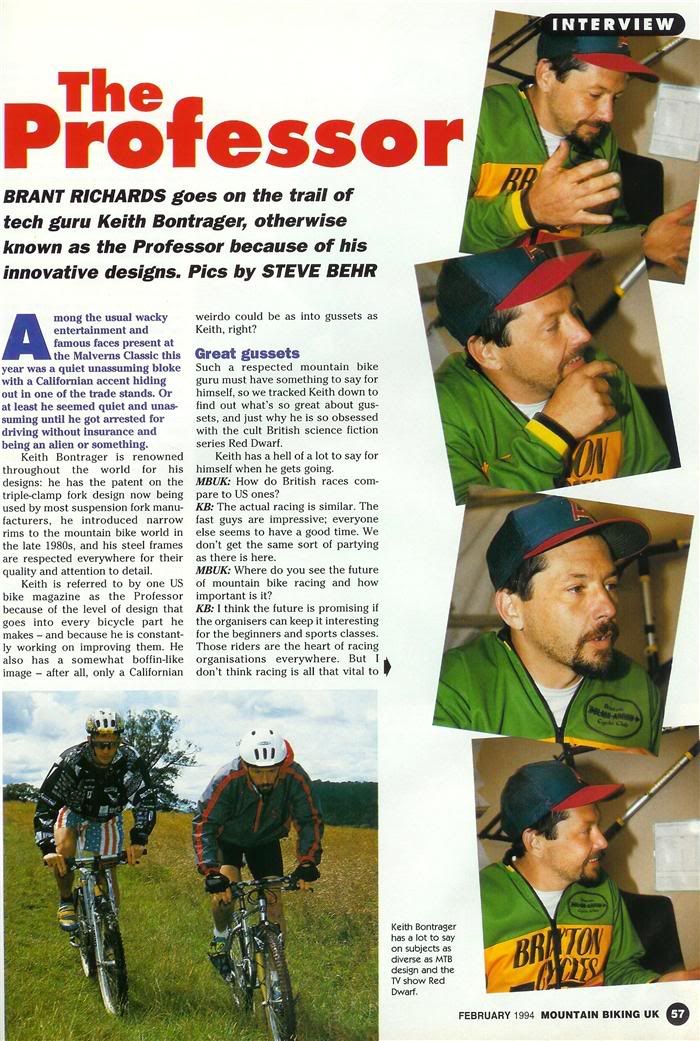 2
3
4
Of course great bikes Bontrager. Reliable performers and good value. Loved the Orange with white panels. Though I do not think it would be a bike for me as I pretty sure will face difficulties with 74° seattube.
_________________
official OW
2
0
1
0
Concours de Elegance jury member
Enter Elev12K's candy store
For Sale:
☆ Vitus FCK9
☆ Koga Miyata Survivor