Review of the most economical bonded Miyata in the 1992 line up. Aluminium front- and steel reartriangle.
Miyata Elevation 2,000, MountainBiking April 1992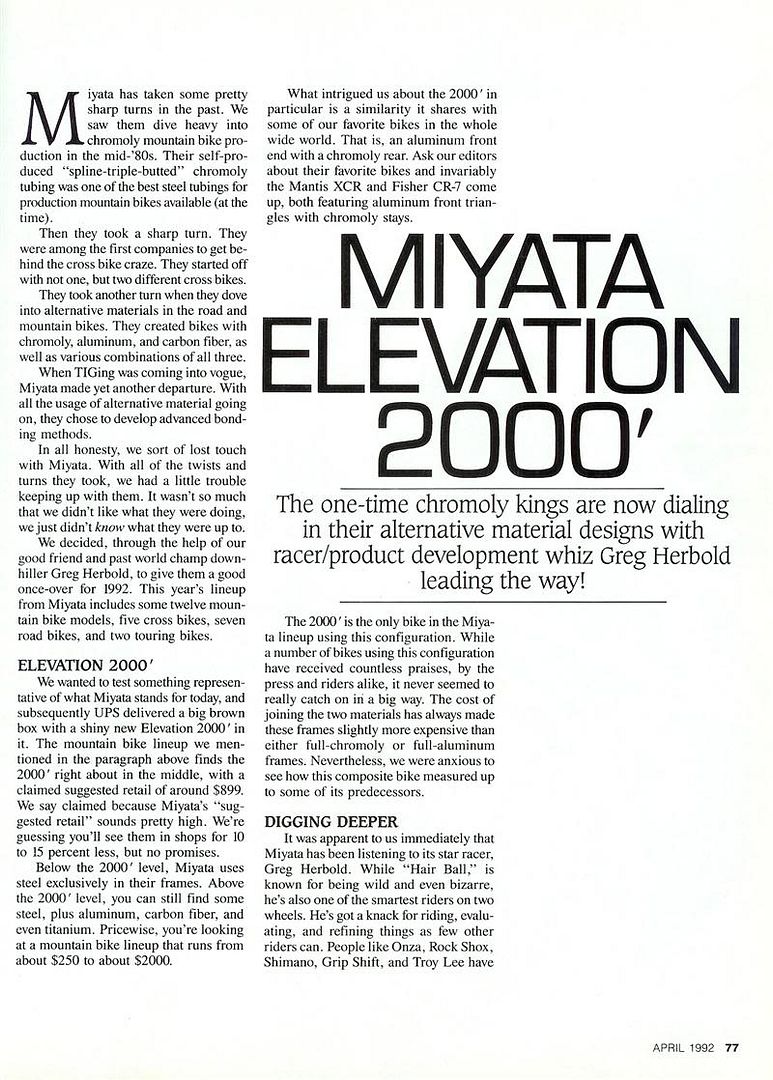 Page 3
Page 4
Page 5
Page 6
Page 7
The MountainBiking testcrew was pretty positive on it. Makes me really happy as I have my own
Its European equivilent more precisely:
1993 ValleyRunner Alloy. The 1992 Alloy front/Hardtlite rear variation was called TerraRunner Alloy: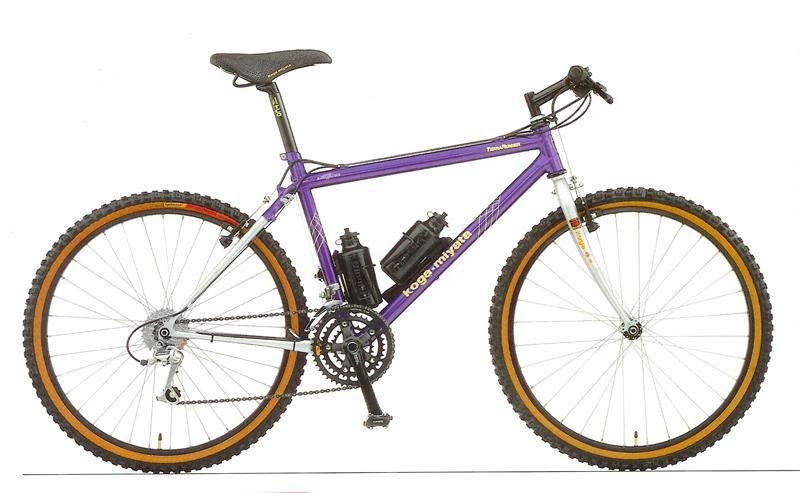 My frame in 1996 or so. I own it since new: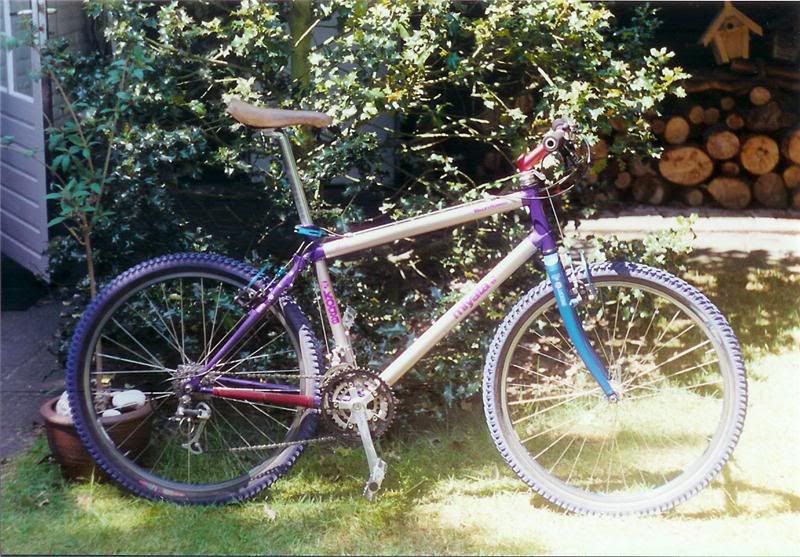 Very utilitarian built. Ready to crush and destruct everything that comes on its path!
_________________
official OW
2
0
1
0
Concours de Elegance jury member
Enter Elev12K's candy store
For Sale:
☆ Vitus FCK9
☆ Koga Miyata Survivor