Not mine
, but sure worth a look at: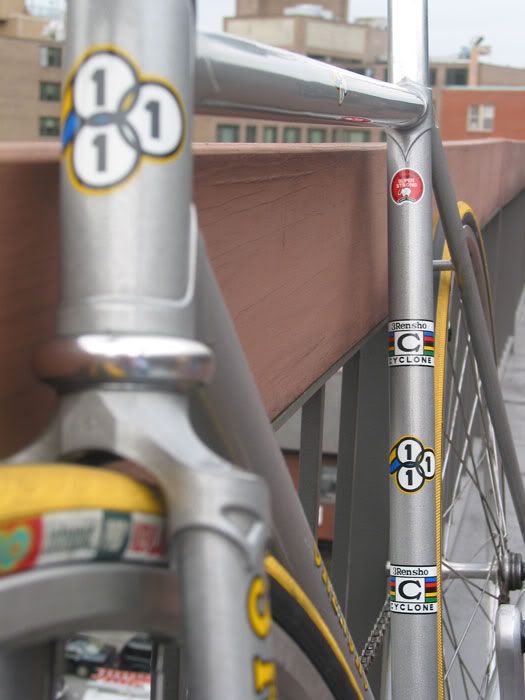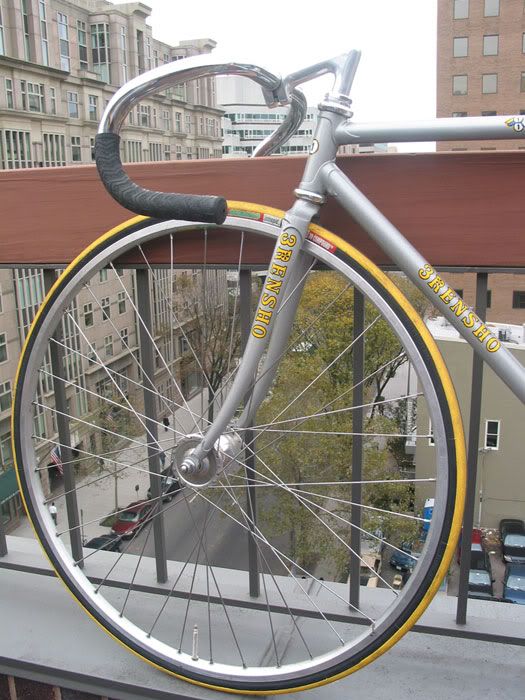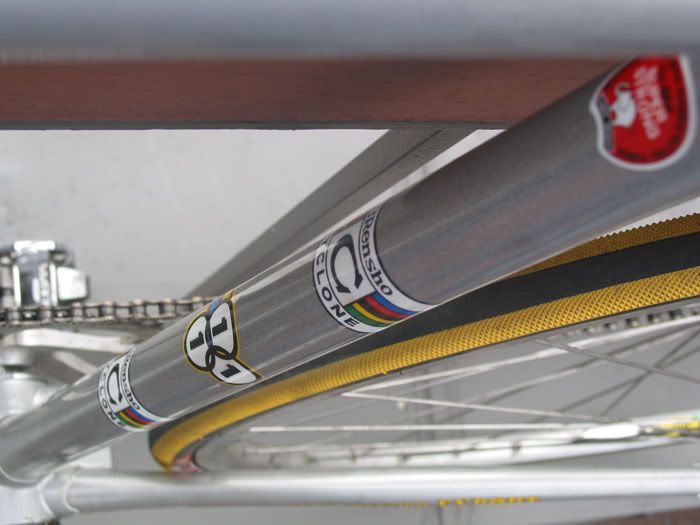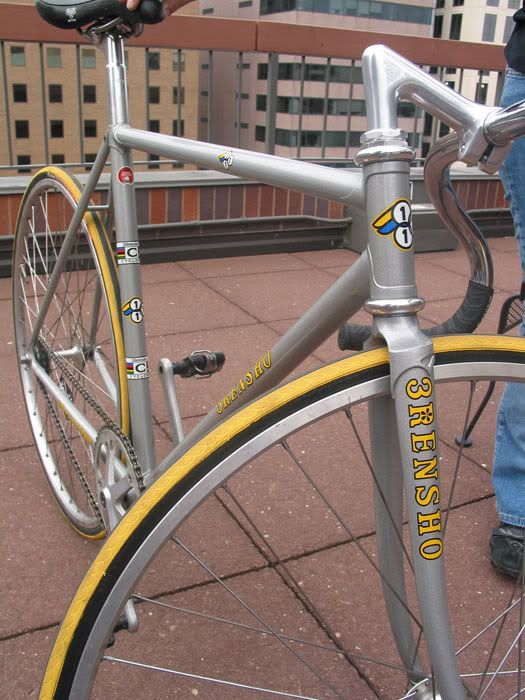 Tech talk: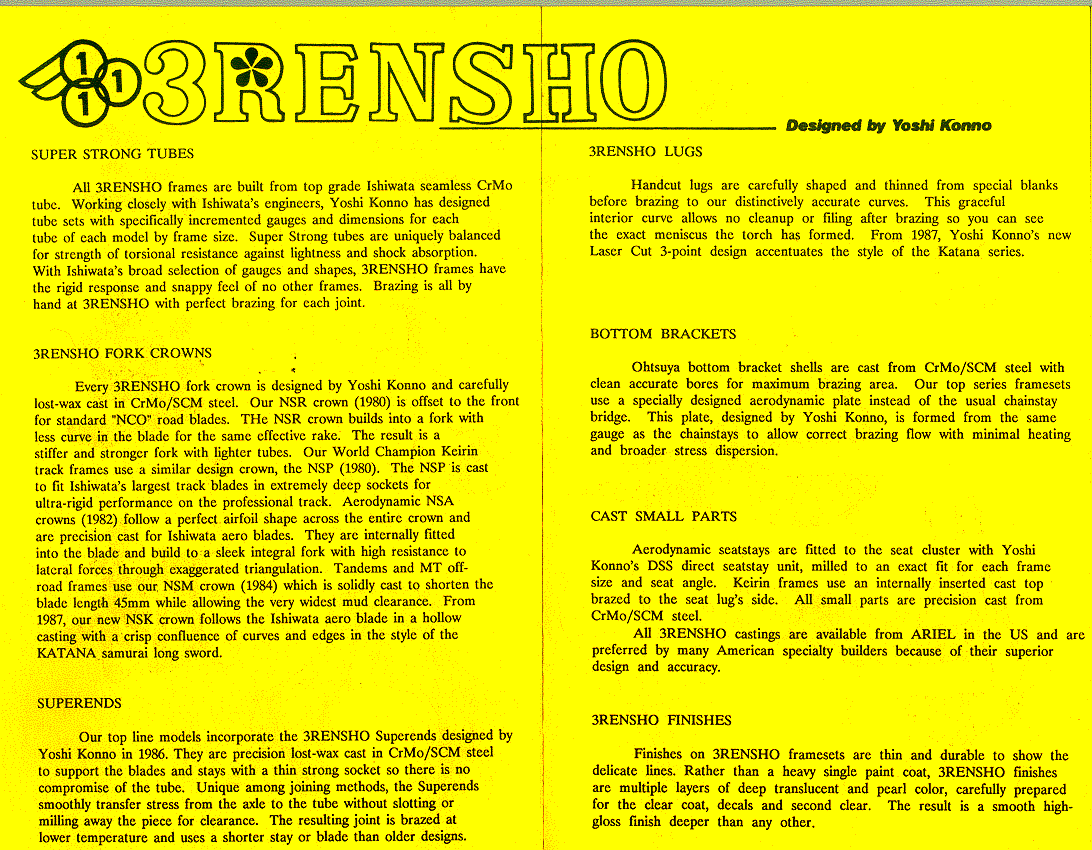 Of what I understand one can't think of something more neat as a 3Rensho .....well, maybe a Nagasawa
I ride my mountainbikes both off road and on road. I do ride on road quite a lot. I can't get used to the tight, low bar and the steep angles of my current roadbikes. As with more nice roadbikes they are already enjoyable looking at
If I had serious space it would be great to have old Cinellis and Masis, a Zieleman (Dutch masterbuilder), but I do also like bonded aluminium stuff of Alan and Vitus. The point is than that except for Alan and Vitus the stuff is a tad expensive for not riding at. Alans and Vitusses are widely available overhere. A Vitus I got already (the CL1 MTB frame). It is most likely I will acquire an Alan with Nuovo or Super Record or Superbe on the short to mid long run.
- Melvin