Mt. Shasta catalogue - subsidary of GT bicycles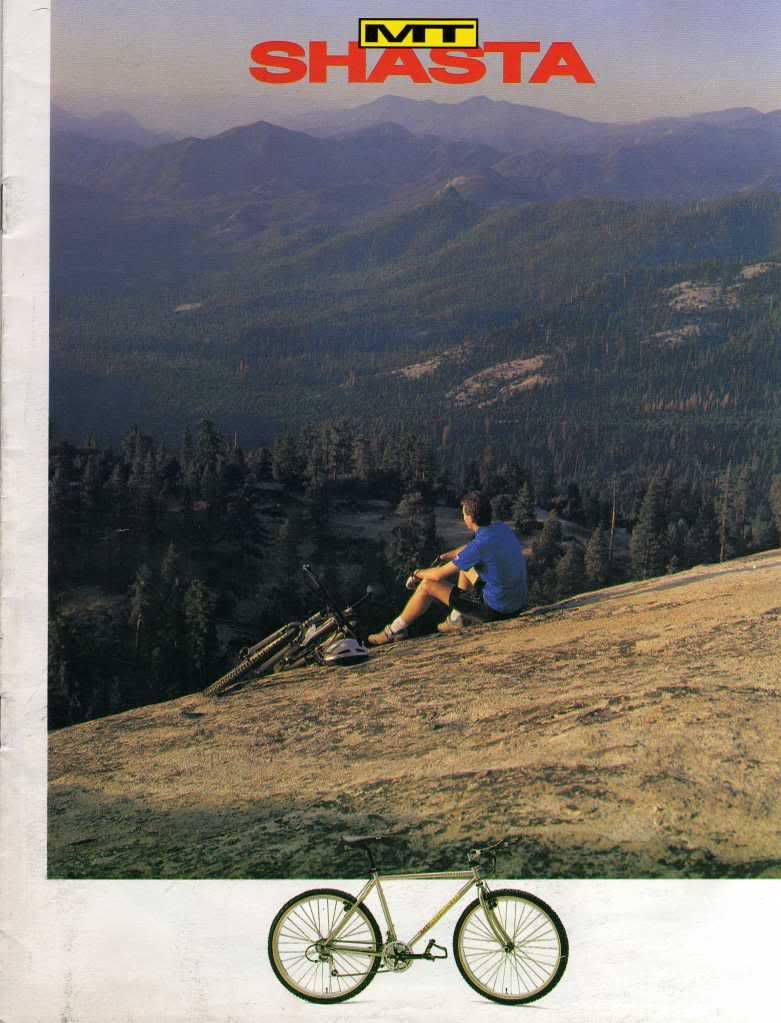 They ran from 1990-'93.
This catalogue is for '93.
Features the following 8 bikes:
Tempest
Pachanga
Backwoods
Palomar
Kilimanjaro
Serengeti
Arrowhead
Saddleback
Here's the spec sheet for them: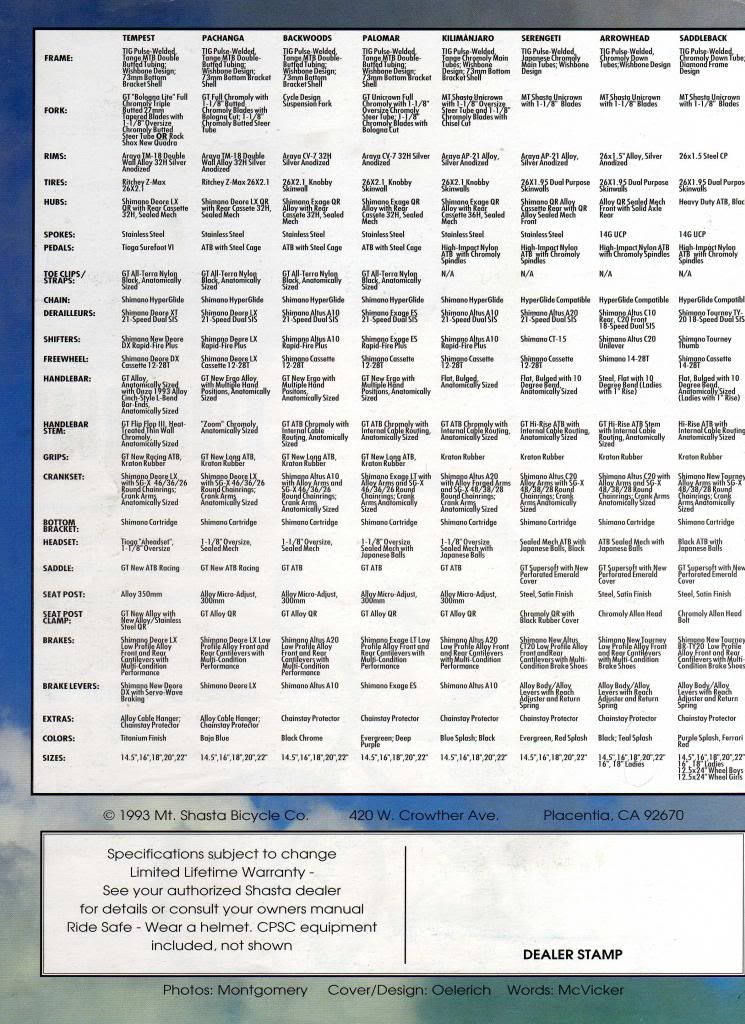 There's a double page feature on the first 6 and a single page feature on the last two. Photos of all of them too..
If you want any of the info described please post on here or inbox me and I will scan it in or quote it to you as you request it.
Cheers!