RC100 Timeline
First Production Model 1989?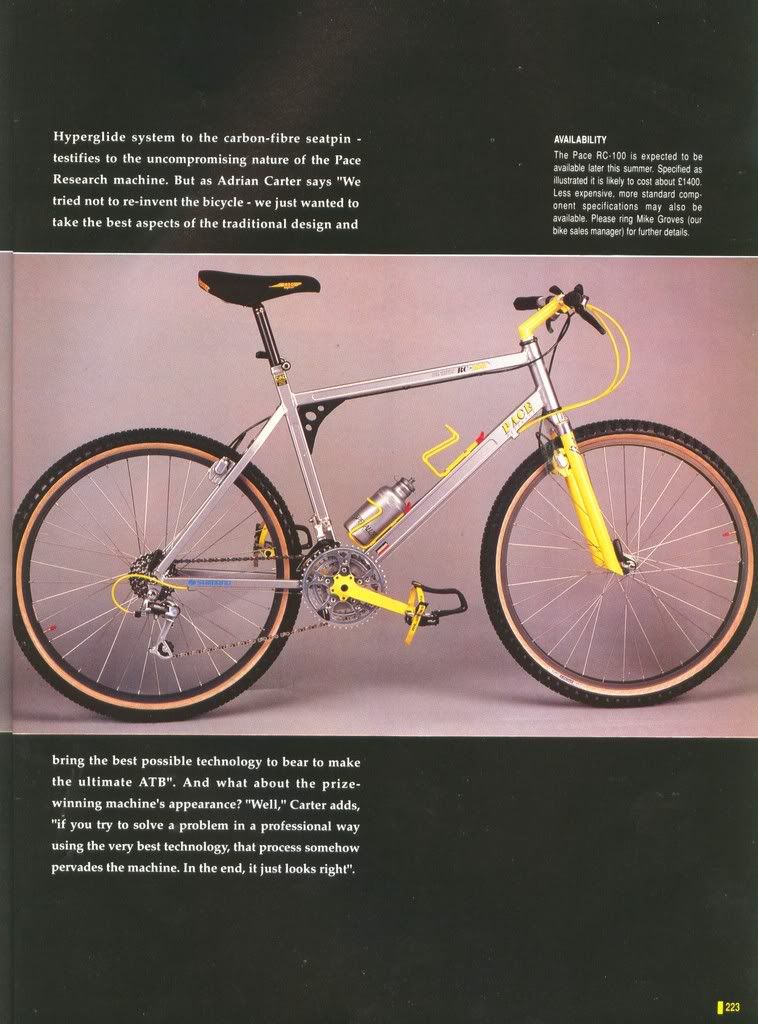 Pace added Grease ports and dropped the plastic shoulder carrier (Did Kona borrow the grease ports idea for their 1992 black\pink splatter Explosif?)
Plastic Chain Device
By frame Number 151 (might be earlier?) Pace dropped the plastic chain device but still using a banded front mech (speed up production?).
Notice the lack of holes in the lower bridge.
By Frame number 241 (again it could of been earlier) Pace had switched to a fixed front mech
Regarding the fixed front mech; this makes me laugh; Dave Wegale (DW link Fame) & Chris Cocalis (ex Titus owner) are bringing out a new bikes with fixed front mech's and they claim "these are some of the biggest innovations to ever hit the world of mountain biking " .
Dudes Pace did these 18 years ago!!
The finished Article – RC100-S
Other models
Pace t RC100 (owned by burkeredh)
Please feel free to add or dissect
Toons