If I had some serious deep deep pockets I would have put more thought into either Kent Eriksen or Independent Fabrications. The fact that Lysnkey was over 1000 USD cheaper than either I had a hard time justifying what I would be getting on top of what Lynskey had to offer. This bike is geared more towards XC racing, so I wanted it as light as possible. The end job of this bike is to go compete in Ontario Cup here in Ontario, Canada.
So here is my idiot post for today.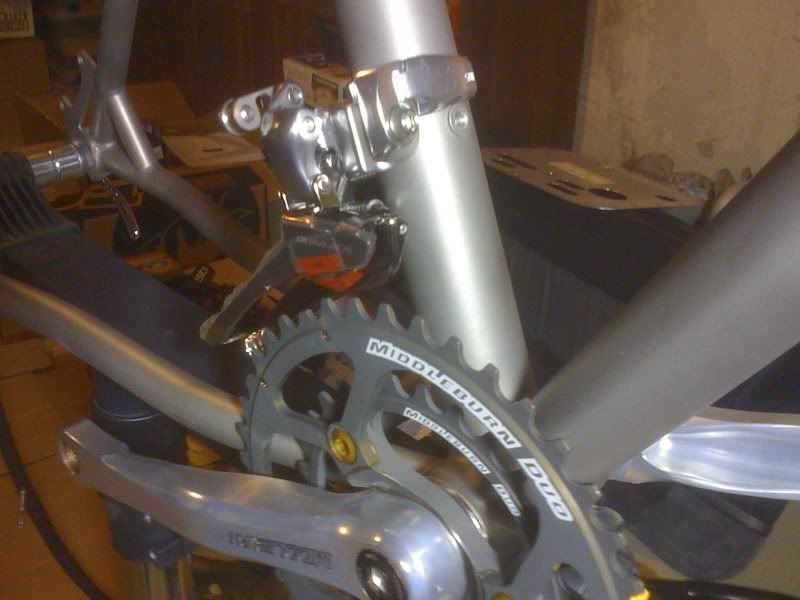 That is a Dura-Ace FD7800 w/ 34.9mm clamp and a top pull adapter. It doesn't fit. The water bottle cage is right in the way of lowering the derailleur enough for it to shift properly. I'm a moron.
Anyone got a 34.9mm clamp XTR M952 Top swing, Top Pull, NOS front derailleur that they want to sell?