So the above Uzzi arrived a couple weeks ago-despite my pleas and warnings, it was not properly packed, and the rear wheel was sliding all around the back of the box....fork stanchion damage, paint scratches, broken rear shifter....uuuuugghhhh. Nothing I can't deal with (and I got a partial refund from the seller) but the bike was in such nice shape it's really a shame.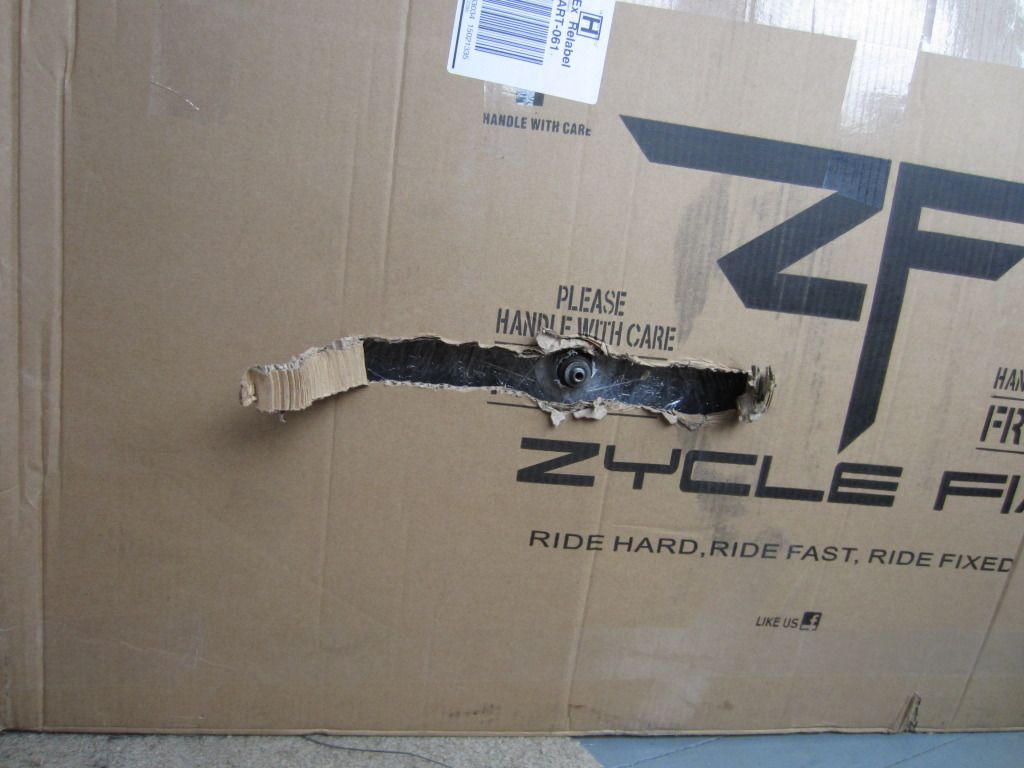 Aside from the ogre-ific packing, the bike is pure joy. Based on the serial number and the date codes on the components and the fork, it's a 1996!
I'll find a replacement stanchion for the Bomber-it's a repaint with Intense decals and disc brake mounts on both fork legs, I'd never seen that before. The rear shock is in good working order, and all the pivots are great with no play. I pulled the MRC crankset for a different project and installed a black LX, and the XT shifters/brakes were replaced with gripshifters/Arch Rivals which Ms. K prefers. Blue seat is horrid but worked for testing, and I can't say I like the look of that particular Syncros stem on there, but the fit was right. I'll post some updated/more detailed pics when I find a different saddle and get the build sorted.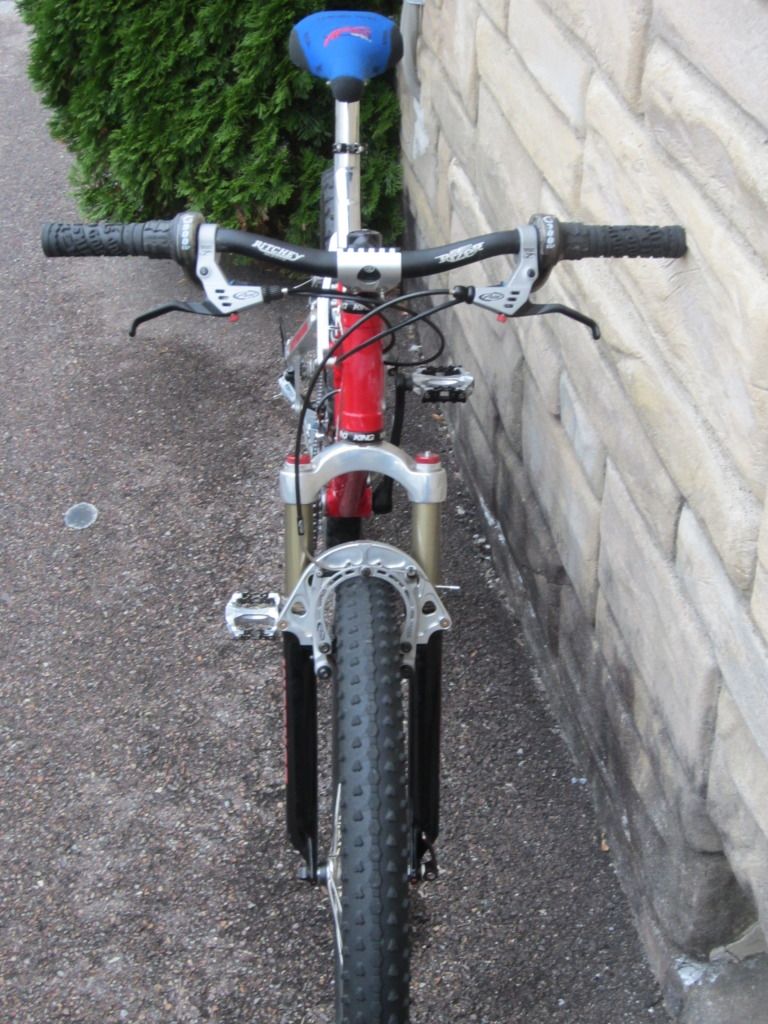 _________________
Current Stable: ///84 Ritchey Timberwolf///86 Ritchey Timber Comp///87 Ritchey Ascent///87 Ritchey Ultra///88 Cannondale SM700///89 Teesdale Quintana Roo Superform///89 Santana Moda///90 Monster Fat///1996 Ted Wojcik Sof-Trac FS///1997 Ted Wojcik Sof-Trac FS///85 Shogun 400///85 Shogun 500