orange71 wrote:
Quote:
I know there are a few Saab lovers on here .

In a house next to one of my ride i see an old SAAB . i mean really old . I dont think owner is bothered about it as it is full of green moss . It looks like an estate with a rounded bonnet .
I am onto my 3rd 9000. Current one has 175bhp 2l turbo. I take it mountain biking to Wales etc and sleep in the boot!! The bikes can fit in the front seats while i sleep
Ideal for our family holidays but also when I'm on my own goes like sh!t off a shovel.
It's also very retro 1993 K-reg.
My father has a 9000 2.3 Low Pressure Turbo (LPT) Anniversary. He bought it new in 1997 and it has done 140k kms since then. It only needed new tyres and that kind of regular stuff. Very reliable car.
The 9000 is a comfortable, roomy, save way of transport and they are relively economical and environmental friendly (for a car their size)
The interior design looks really up to date for a car designed in 1984. Exterior has had a face lift in 1991. I can think of newer cars that look way more dated.
They are excellent bike carriers with the huge and easy accesable (huge door) boot.
Actually I pushed my father to buy it back then in 1997 and not another Mercedes. I didn't like the new E design and they also lost a bit of their build quality at that time.
2nd hand 9000s can be had at a bargain. I think they are heavily underrated cars.
Personally I do have a 1993 900i-16. It is not as good, but I am very happy with it as it is a joy to ride and I think it is stylish.
This pic provides a glimpse of my fathers 9000: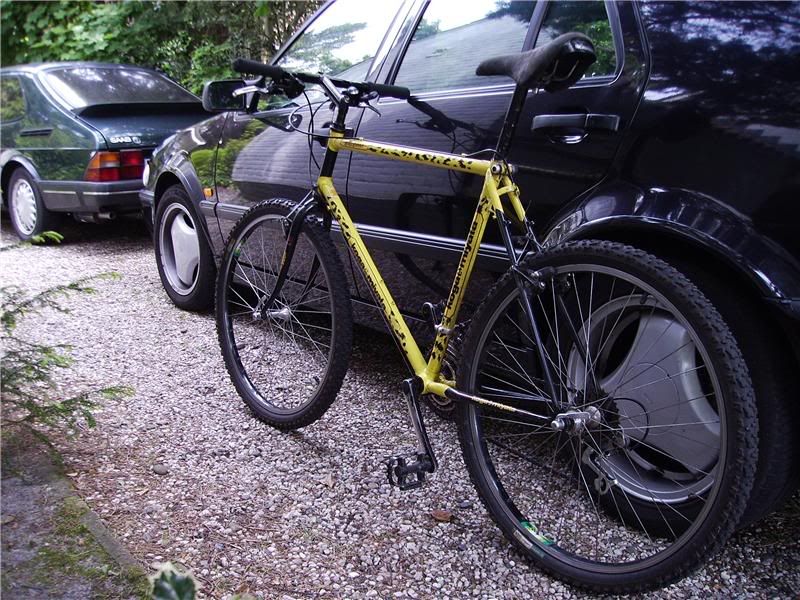 The green 900 is mine.
- Melvin
_________________
official OW
2
0
1
0
Concours de Elegance jury member
Enter Elev12K's candy store
For Sale:
☆ Vitus FCK9
☆ Koga Miyata Survivor